Dovizioso doesn't believe in Ducati
Despite being second overall, three points behind the lead, the Italian does not think that his team has "the situation under control" in the fight for the World Cup.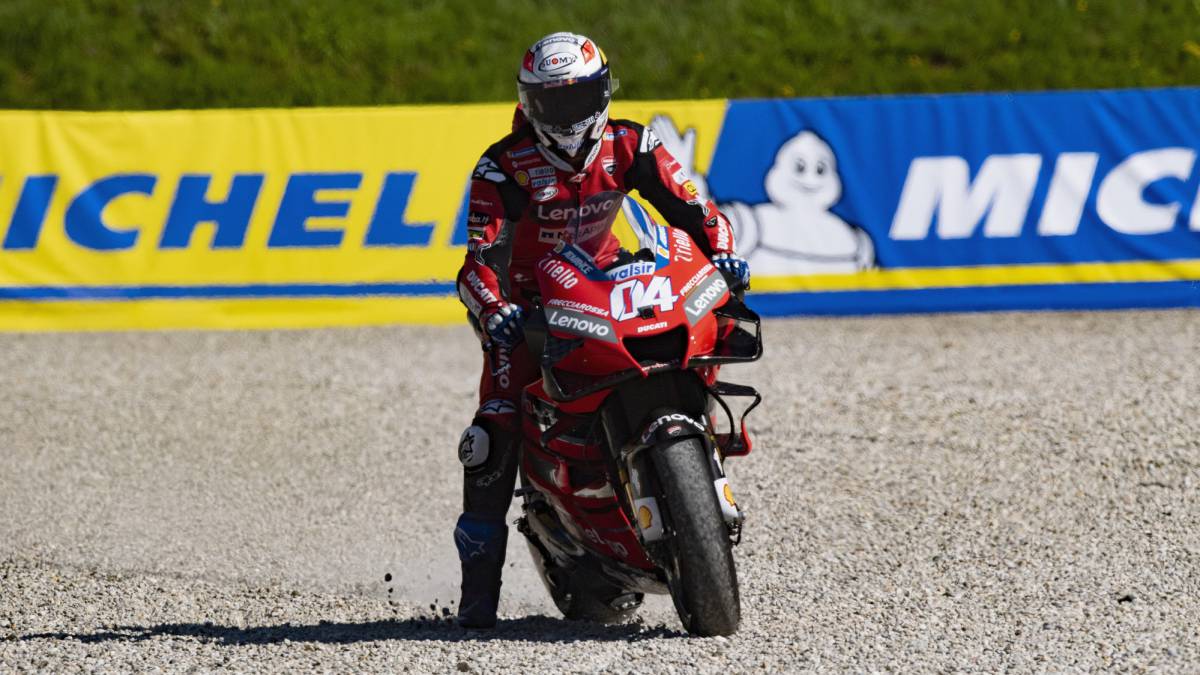 Enter the champion's bets, "if I had to bet on someone (for the title), it would be between Dovi and Quartararo", the last three seasons have been the only alternative to the Márquez-Honda pairing and now, the numbers allow him to take some license. However, Andrea Dovizioso is not very optimistic in the face of the title fight in a season where, "whoever says they know how to win a World Cup like this is lying. The Italian is convinced that experience is not an advantage in such an irregular year and despite being only three points behind the lead, the Forlí does not consider the Desmosedici to be a consistent motorcycle to fight for the championship.
It is true that the course started in the red for Borgo Panigale's house, Dovizioso only had 31 points on his locker before arriving in Austria for the 54 of 2019, but the Red Bull Ring gave them life in a fight where the other favorite , Quartararo, also has to deal with more than one problem in his mount. The brakes and the engine are the main headaches at Yamaha while in Bologna, the performance of their GP20 is not as expected "and it is something we do not understand." Hence the Italian's lack of confidence in his aspirations: "It is true that the situation in the championship is good, but when you have that feeling you are not in control of the situation." Especially after suffering more than necessary on a track like the Red Bull Ring where just a week before, they had dominated with the usual normality.
Facing what is his last chance, at least with the Italian factory, to get his first twist in the queen class after having informed Ducati that he will not continue with them once this season is over, Dovizioso is missing the most important thing in a relationship: trust. "I don't have a good feeling because we don't have the situation under control to push in some circuits and in each race there are also many ups and downs," says the Italian, regarding a situation that makes him "very disappointed". And it doesn't seem that things are going to take an unexpected turn. At the moment no one is capable of taking command in the absence of Márquez, time is running out and whoever manages to put some order will have a long way to go. But in addition to what happens on the track, in Borgo Panigale there is also another priority: to supply the runner-up.
Photos from as.com