Double PCR for sevillistas who want to go to the Super Cup
Or quarantine. Important and expensive obstacles of Hungary for Spanish fans who intend to go to Budapest. Germans can enter freely.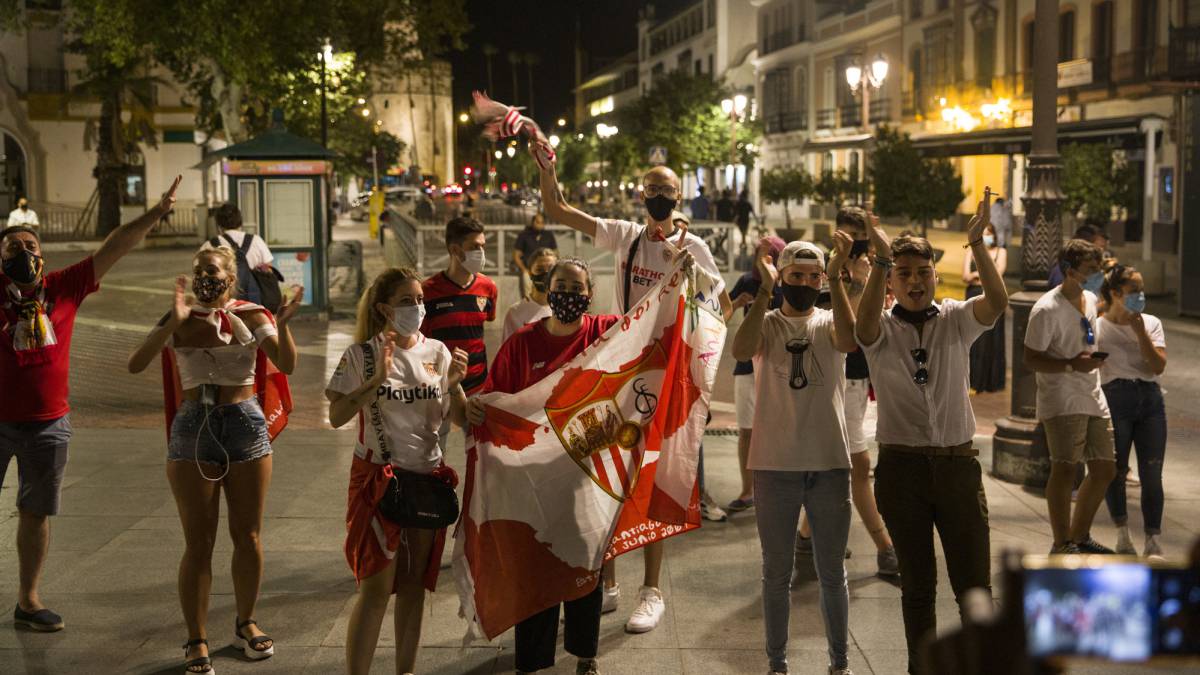 Sevillismo is in luck to learn that UEFA will allow 30 percent of the capacity of the Puskas Arena in Budapest to be occupied by fans during the European Super Cup that the Nervión team must play against Bayern Munich on the 24th of September. The problem will be one of logistics, at least to this day, since Hungary's obstacles are important for Spanish citizens when traveling.
The Magyar country requires Spaniards who want to enter its territory a 14-day quarantine or present the negative result of two negative PCRs, translated into English or Hungarian, carried out in the five days prior to arrival in the country and at least with 48 hours between both tests. It can also be accessed with a medical certificate translated into English or Hungarian that justifies that the disease has already been suffered.
The Hungarian Government, in fact, asked its citizens on Tuesday to avoid traveling through Europe "especially to the countries further south", among which is obviously Spain. The Germans, on the other hand, do not need to pass quarantine or present any negative PCR at this time to enter Hungary. There are just 650 kilometers between Munich and Budapest, so many Bavarian fans will surely make the road trip.
It remains to be seen if these procedures can be relaxed in any way in the talks that UEFA and the Hungarian government hold to guarantee security. If not, and taking into account how expensive PCR tests are, it will be complicated and above all expensive for those Sevilla fans who have not already passed the coronavirus to travel.
Photos from as.com