Donovan Mitchell (51) puts the Nuggets on red alert
The guard scores them more than 50 points for the second time in the series. Jamal Murray hit that number too, but the Nuggets are one loss away from elimination.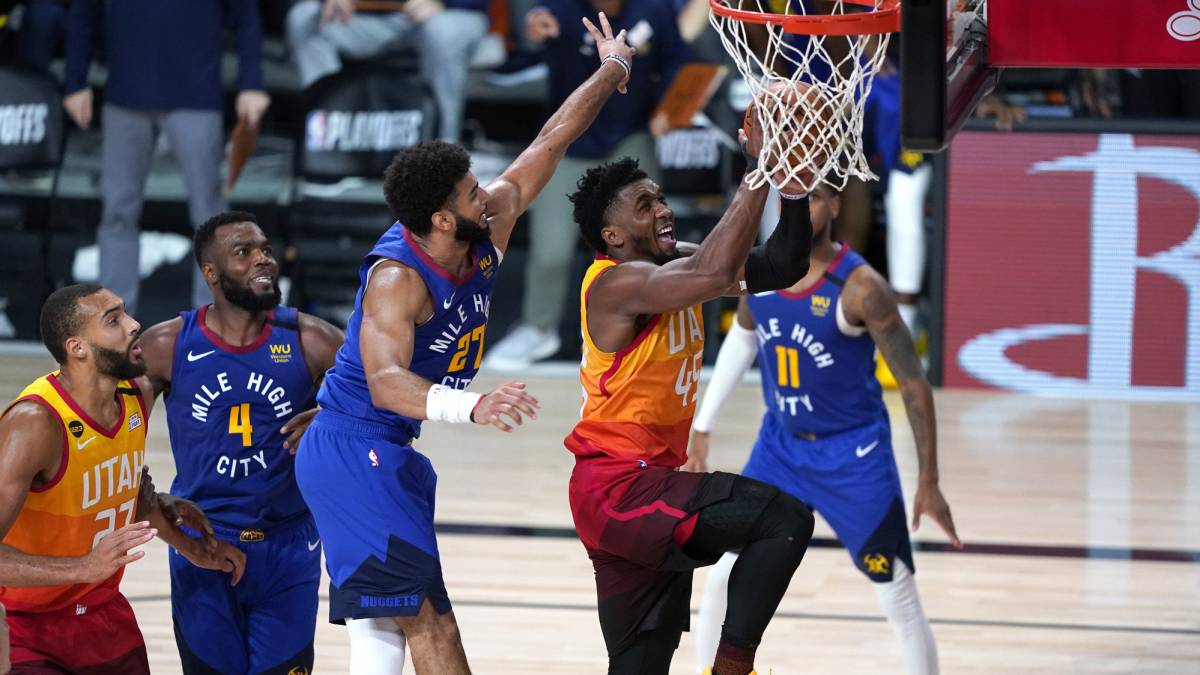 Whoever before starting this tie will bet on the Utah Jazz has to be rubbing their hands. Because they weren't even favorites and they are one victory away from passing the round. And with justice. The Jazz are being better than the Nuggets in practically everything and, although this time they did not win more than enough (something that did happen in the two previous games), they showed once again that right now they are better than their rival.
Mike Malone tried to make two starting changes after the disaster in the third game. He sat down Torrey Craig and Michale Porter Jr. and got Monte Morris and Jerami Grant. The result was noticed immediately, with a highly contested first half with 12 leadership changes and four draws on the scoreboard. But in the third quarter everything changed and the ghosts of the past (from two days ago) reappeared in Denver. A 33-24 run left the Jazz in a position to achieve their biggest advantage of the game early in the last quarter, when they exceeded 10 points. The Nuggets would no longer get ahead despite trying in every way and being up to three times within a single point of difference.
If they didn't turn the score around, it was largely due to Donovan Mitchell. The escort is establishing himself in this series. If the first day he already went to 57 points, this time he scored 51, 18 of them in the last quarter. He is the fourth player in history to get two games of more than 50 goals in the same playoffs after Wilt Chamberlain (1960), Michael Jordan (1988 and 1993) and Allen Iverson (2001). In addition, Mitchell went down in history alongside Jamal Murray as the first opponents to score 50 or more points in the same game in the title tie. The Nuggets point guard had one of those days in which he justifies his star salary and stayed close to triple-double: 11 rebounds and 7 assists. But while Mitchell's performance is for the moment engraved with gold letters in the Jazz history, Murray's remains an anecdote with the final result. And that's despite being the highest score by a Nuggets player in a playoff game. Tomorrow (00:30) fifth and who knows if the final meeting of the series.
Photos from as.com