Doncic's records match that commemorates the legend of Michael Jordan
Apart from the victory against the Clippers, Doncic left a trail of records in his wake thanks to the 43 points, 17 rebounds and 13 assists with which he finished.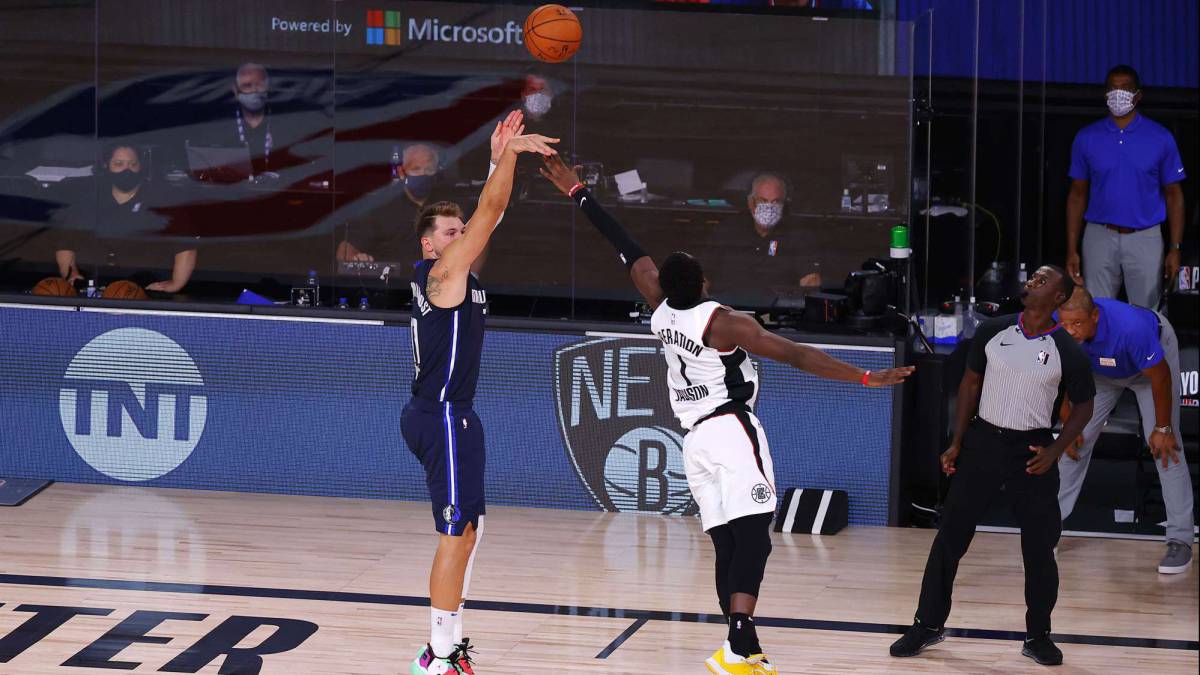 Beyond the victory, which we do not forget is the most important thing and puts the Mavericks fully into the tie again, Luka Doncic's game has left a record of equaled or surpassed records. Something that the Slovenian has us used to, although not in the playoffs since these are the first of his career. But in only four games he has had time to beat a few and last night there were several at once. And, as always, the names he rubs shoulders with are the greatest ever.
Below is the list of records, all referring to playoff games:
- Youngest player in history to hit a winning basket over the horn - Only player alongside Michael Jordan to hit a winning basket while being below the scoreboard in a game of 40 or more points. Jordan's was the famous The Shot against the Cleveland Cavaliers in 1989.- Third player in history to sign a game with +40 points, +15 rebounds and +10 assists. Before Oscar Robertson did it in 1963 and Charles Barkley in 1993.- Second youngest player ever to get two consecutive triple-doubles, only behind Magic Johnson.- First player to achieve a match with a statistic of 43 + 17 + Finally, and personally, the 46 minutes he spent on the court make it the longest-running basketball game in his career. And that being with the left ankle touched. Unforgettable.
Photos from as.com