"Luka Doncic played a lot with pain in Europe"
Carlisle does not give clues about the availability of the Slovenian. The former Mavs medical chief is calm: "If he plays, there is no risk that he will get worse."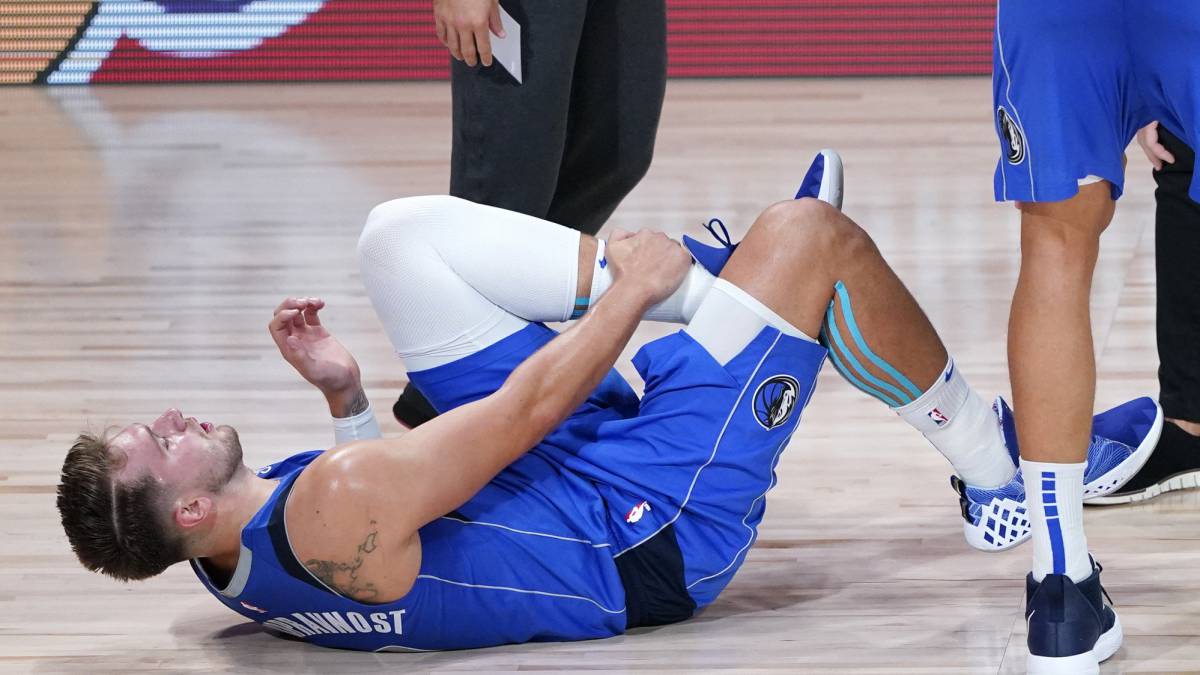 In the NBA playoffs, things change dramatically color in just 48 hours. The Mavericks went from showing off in Game 2 against the Clippers and leveling their first-round tie to losing Game 3 clearly and seeing, to top it all, how Luka Doncic suffered an ankle injury that can bury his options for good.
After the MRI scan was performed yesterday Saturday, the Slovenian's availability for the fourth game (tonight, 9:30 pm) will be unknown until the last minute. The point guard, a former Real Madrid player, wants to play, but it is difficult to imagine that he can do so in full capacity, no matter how much he has avoided a serious injury. But in the playoffs, the question is always there: to be cautious or not, since another defeat would put a 3-1 against that would leave the Texas team's options below minimums.
After the game, Doncic himself assured that he was "as bad" as he had seemed at first and that he wanted to play the game today. Doctor TO Souryal, who was the Mavericks' chief medical officer for 22 years, spoke about his injury and his chances of playing for The Athletic: "You have to be clear that if he played again in the third game it was because the medical team had of course the injury could not be aggravated. If there had been the slightest risk, I would not have returned. And that decision is of the doctors and unilateral. It wouldn't have mattered what Doncic or his coach had said. If the doctors say you can't play, don't even try ".
So the Slovenian's sprain (on the left ankle, not the right, which has given him more problems this season) is not serious ... but it is an obvious handicap in a playoffs with matches every 48 hours: "In preseason, this same injury would not have been discussed. But we are in the playoffs ". Every minute counts, and for that it is a problem even that the game is played early (9:30 PM, Spanish time): "It matters because every minute is needed to reduce pain and inflammation. This injury is the most common in basketball. You have a group of very large players huddled under a basket, jumping all the time… it is inevitable that someone will fall on top of someone and twist their ankle. It is a statistical fact. The ankle is very grateful. Holds a lot and can be well protected. It is not the same with a knee. But with the ankles we have excellent bandaging and support techniques. From there, every injury is different. Once it is decided that you can play, it does not matter if you are Doncic in your second year or Vince Carter in the twentieth ... if it is decided it is because there is no risk of the injury getting worse. So I'm not worried about what might happen if Luka Doncic plays this fourth game. "
Coach Rick Carlisle, for his part, made it clear that it will be difficult to convince Doncic not to play if it is what is ultimately recommended: "He is very hard, he has a great tolerance for pain. I think he has played a lot with pain in his career although he is still very young. I have the feeling that in Europe he played a lot with pain. He plays a lot with discomfort, they send him to the ground a lot, they hit him on the head, on the eyes ... he plays many times with physical problems. But what we don't want is for him to play injured, that's a very different thing. "
Photos from as.com