Doncic is a bargain: only five starting bases charge less
The Slovenian won't be paid as a superstar for two years. In this course there are 20 bases with salaries of more than 15 million dollars.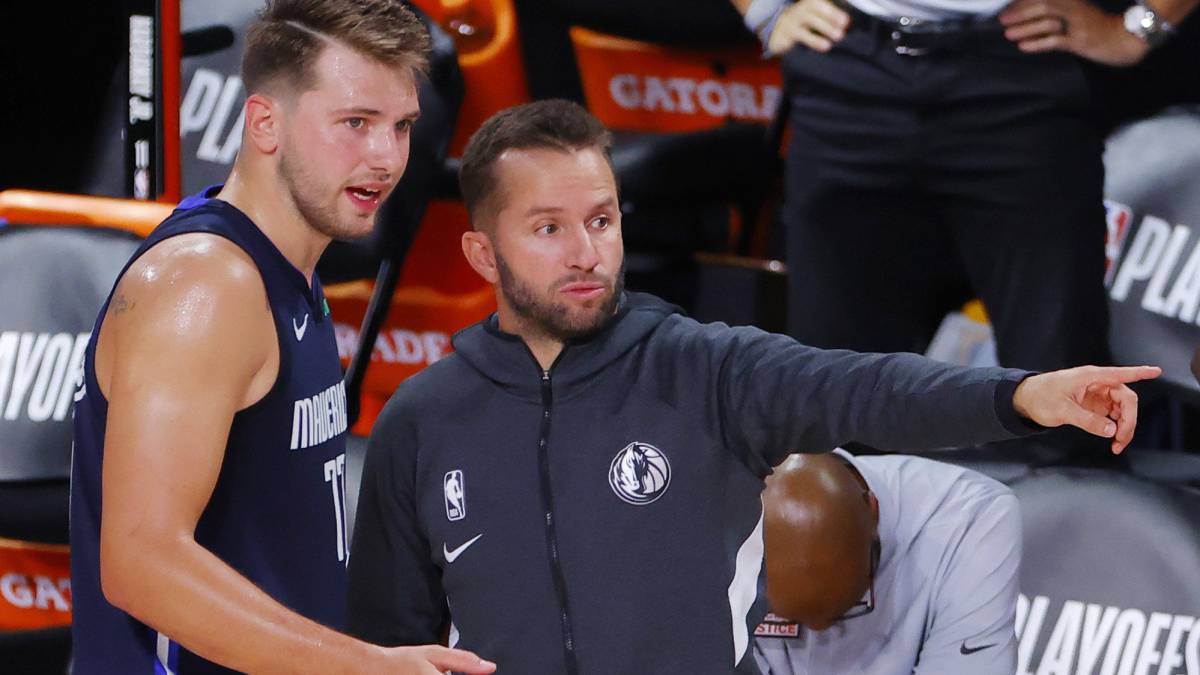 Luka Doncic is one of the fashion players. At 21, he is also one of the stars of the NBA and one of the obvious faces of the future of the competition (along with Donovan Mitchell, Jayson Tatum, Ja Morant, Zion Williamson, Trae Young…). The Slovenian played an epic game in the fourth against the Clippers (with an ankle injury in tow, he finished with 43 points, 17 rebounds and 13 assists). But it is obvious that his significance goes further: in his first playoff tie in the NBA, he averaged 31.5 points, 10.5 rebounds and 9.8 assists. And in his second season in the League, he has crept into the top three finalists for the Most Improved Player award and has been selected for his first All Star Game (the first of many). His averages in the regular season have been 28.8 points, 9.4 rebounds and 8.8 assists. The normal thing would be, as a finishing touch, that he also enters the Best Quintet of the season for the first time.
The Mavericks, of course, are happy with Doncic. With him and Kristaps Porzingis they have a partner on which to build a title contender for many years, which they did before with Dirk Nowitzki and always with the extraordinary Rick Carlisle as coach. In addition, Texans manage accounts (now on hold given the situation generated by the coronavirus and the huge losses it is causing) that would allow them to go hunting big game to add another important player in the 2021 free agent market (in the there will be bidding for many stars). That's partly thanks to another extraordinary bonus Doncic brings: his salary.
Opportunities for the 'Stephen Curry Effect'
Still on the contract he signed subject to predetermined rookie scale amounts, Doncic is right now by performance, perhaps, the biggest bargain in the NBA. It is certainly one of the largest. And those years of margin until he jumps to superstar salary can be used by the Mavs to build a great team around him. It's always like this in American sports. The last big case in the NBA was that of Stephen Curry. The point guard signed, when it was not known if his ankles would give him a truce, an extension of 44 million for four years before the 2012-13 season. What then seemed like a risk turned out to be a historically round business. The point guard signed a five-year, $ 201 million extension in July 2017. By then he had already been MVP twice, in 2015 and 2016, winning 10.6 and 11.3 million in those seasons while he became the best shooter in history and literally revolutionized the way of playing basketball with his impossible shots .
Doncic was No. 3 in the draft in 2018. Suns and Kings preferred other players (DeAndre Ayton and Marvin Bagley) and the Hawks chose him and sent him to Dallas in exchange for the Mavs' pick (No. 5: Trae Young) and another first round (10, 2018: Cam Reddish). By the salary scale for rookies, his first contract guaranteed him about $ 14 million in his first two seasons: 6.5 last and 7.6 this. For the next two (2020-21 and 2021-22), the Mavericks have team options (unilateral renewal options that they will undoubtedly execute) for 8 and 10.1 million. If he continues at this level (let's not say if he improves even more), Doncic will continue to have an absolutely fabulous contract for the interests of his team, which next summer will be able to negotiate an extension of this first contract that would begin to be executed in the 2022 season- 2. 3. Last summer, the figure depends on the salary cap numbers, the maximum rookie contract extensions gave 170 million for five years to Ben Simmons (Sixers) and Jamal Murray (Nuggets) .
The median salary in the NBA, a league that lived through an economic golden age until the onset of the pandemic, is getting closer and closer to $ 8 million. That leaves Doncic's 7.6 in this strange 2019-20 year below the median salary. The math is easy: below-average salary, NBA top-10 performance. Indeed, Doncic's numbers are a boon for the Mavs in an era in which, as a result of the new style of play, the point guards (and also the guards: all the guards) have become the highest paid players in this NBA. of game outside and a lot of outside shooting. In 2000, according to Hoopshype data, the thirteen highest salaries were for frontcourt players (forwards, power forwards and centers): Shaquille O'Neal, Kevin Garnett, Alonzo Mourning, Patrick Ewing, Hakeem Olajuwon, Karl Malone ... In the 2002-2003 season, inside players absorbed half of the total salaries handled by the league. Now that figure has dropped to its all-time low, 34.6% if power forward and center are added. This contrasts with the 44.4% carried between bases (22.9%) and bodyguards (21.5) .444 444
Eight of the top ten paid players are guards, point guards or escorts, and the sixth is LeBron James, a historic talent who is also officially a forward but is a point guard for all intents and purposes in the 2019-20 Lakers. The list is headed by Stephen Curry (40.2 million this season), Russell Westbrook (38.5), Chris Paul (38.5), James Harden (38.1), John Wall (38.1). In total volume signed, Westbrook signed for five years and 206.7 million, Curry for five and 201.1, Damian Lillard for four and 196… 444 444These figures make it clear to what extent Luka Doncic's salary is a bargain right now. In fact, at the start of this season there were 20 bases with salaries above 15 million. And if you count the 30 who are starters in the 30 franchises, there are 24 who earn more than the Slovenian, formerly of Real Madrid. And the five that are below him are others who also play within his rookie contract: Trae Young (6.2), Darius Garland (6.4), the already renewed Jamal Murray (4.4 awaiting the start of his enlargement), De'Aaron Fox (6.3), Dejounte Murray (2.3) .
Photos from as.com