"I don't know if KTM will win again without special conditions"
On Pol: "He has had to swallow his dirty work and, when things start to work, he goes to a motorcycle that only Márquez could lead to victory."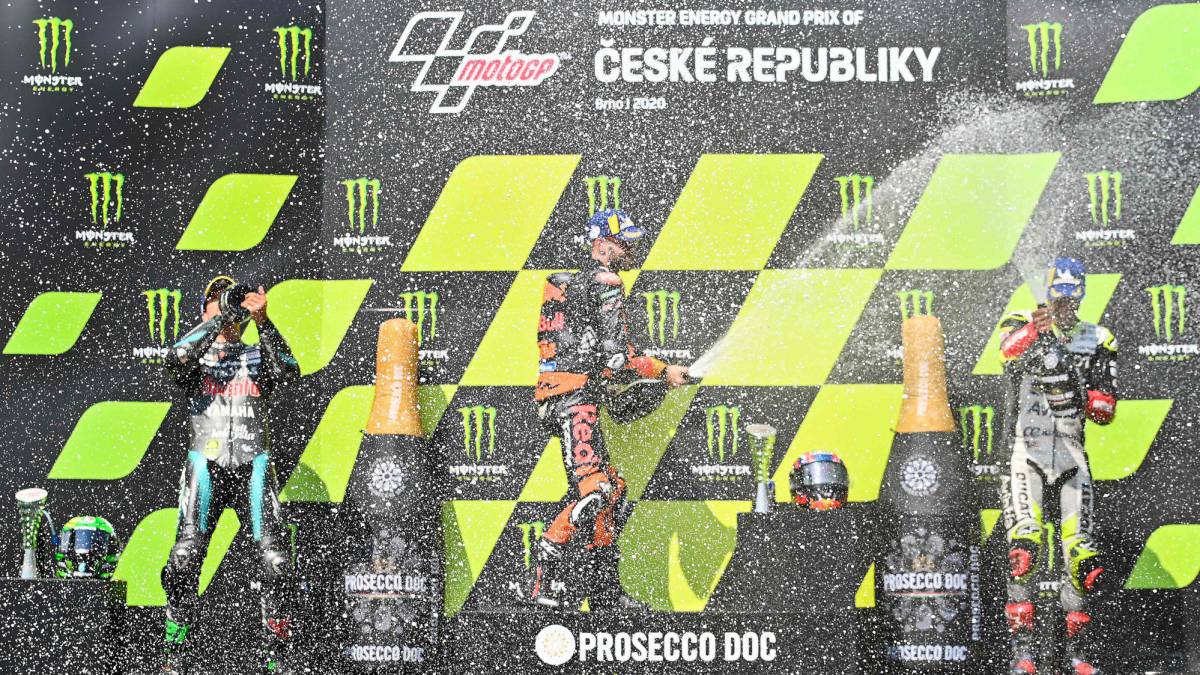 Talking to Jorge Lorenzo in recent weeks is to do so without touching on the subject of his future, of his possible return to competition at the hands of Ducati, in which he played in 2017 and 2018 with three victories under his belt. However, his clinical eye is the most interesting to understand what is currently happening in MotoGP. Contrary to the general trend, he is not carried away by the euphoria generated by KTM's victory in Brno and explains Binder's triumph through the special conditions that were experienced there. In fact, he doubts that he will win an orange motorcycle again this year without something strange happening.
"It is clear that the KTM is doing better than last year and that they have taken an important step, the only thing that the other day's race was very special, in the sense that the asphalt of Brno, from what you could see from the TV, it offered very little grip. I was very bumpy. It was a very old asphalt and for many bikes and some riders in particular it degraded the front rubber a lot. And when you have 'graning' on the front rubber, or a lot of wear, you can roll up to two seconds slower, which is what happened to Quartararo. Under normal conditions, Quartararo could have endured until the end in front, but thus he could only save the furniture with the seventh. And I don't think that happens in other races. I don't think Quartararo will finish as far back as the other day. And the same thing happens with Maverick and with some other rider ", the five-time champion begins by saying.
Y adds the Spaniard: "The KTMs in those circumstances offered a bit more grip than the other bikes and both Binder and Pol were very competitive for that reason. In other conditions, they will be better than last year, but I don't know if to the point of winning again this year. It could be that in a favorable circuit for them it would offer them this possibility, but it remains to be seen that that will happen. "
Lorenzo knows what it is to change teams and regret it. It was worse when it went from Yamaha to Ducati and much worse when it came to Honda from the Italian factory. Now Pol Espargaró is one of those who will change of scene at the end of the 2020 season, leaving KTM to go to Repso Honda, where he experienced an ordeal last season. Asked if Pol could begin to regret his decision now that KTM is already capable of winning races, # 99 says: "Surely, even if he is thinking about it, he will deny it, because his future team is the Honda Repsol, but I don't know. what you will be thinking about privacy. The truth is that this situation would make more than one think. Pol has had to swallow hard work or dirty work, as a KTM official said the other day, and when things start to work he goes to a motorcycle that seems to have only been able to lead him to victory so far Marquez. "
He was a victim of the RC213V, which he thinks "is a complicated bike, especially from the front. There are riders who don't need to feel the front wheel so much and others for whom it is essential. In my case it has always been very important to have stability in front and I suffered more than other riders on that bike. At the moment, Márquez is the only one capable of winning with her. In my opinion, from the outside it seemed easier for everyone to carry in the time of Stoner and Pedrosa, because there were other pilots who more or less went well with her, such as Simoncelli, Bautista or someone else and it seems that, since Márquez arrived He has won six years out of seven, but it seems that the bike has become very extreme because they have pulled a lot for the direction of Márquez and he has a very particular riding style. That surely negatively affects less particular pilots. "
Photos from as.com