Djokovic draws with Nadal
The Serbian comes back against Milos Raonic and conquers his 35th Masters 1,000, the same as the Spanish, at the gates of the US Open, in which he debuts on Monday.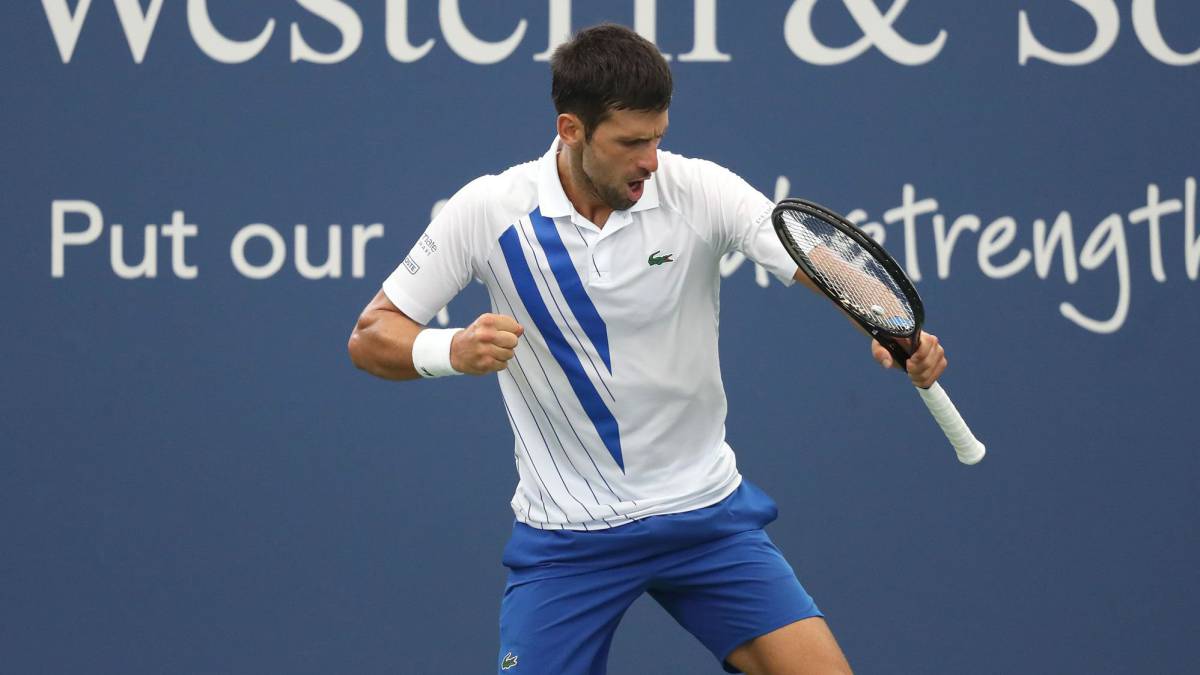 Novak Djokovic clenched his fist and screamed madly. He had started the third set with a break against and had just countered it with two breaks against Milos Raonic to reach 4-2 and serve. With bloodshot eyes, he was beginning to smell the title of the Cincinnati tournament, played in the New York bubble. He did it with a comeback: 1-6, 6-3 and 6-4 in two hours. His 35th Masters 1,000 title, which equals Rafa Nadal. The ogre is unwilling to leave anything to his rivals in America.
Djokovic started as a zombie, perhaps because of the office moves (he wants to set up a parallel players' association), perhaps because of the three grueling hours that Roberto Bautista took him in the semifinal. But in the second and third sets he snapped up to lift his second Western & Southern trophy. He was the only tennis player to have conquered the nine Masters 1,000 at least once. And now he has succeeded a second time. Its 80 total title. Insatiable. Among other things because the Canadian Raonic (he has not won a tournament since 2016 and is 30th in the world, far from the number three that he wore that course) never really believed in victory. He was weighed 10-0 in the face to face with which he entered the final.
The Serbian, whom the US Open has placed to make his debut on Monday at 7:00 p.m. against Dzumhur, which will not have sat well with him, arrives at the Grand Slam with a streak of 23 straight games without defeat. If the physique accompanies him (he has suffered muscular problems in the neck) he will try to achieve his 18th big. And Nadal and Federer will feel their breath on their necks.
MASTER TITLES 1.000
1. Rafa Nadal 35-. Novak Djokovic (Ser) 353. Roger Federer (Sui) 284. Andre Agassi (USA) 175. Andy Murray (GBr) 1
Photos from as.com