Djokovic: "I didn't make the decision to play because of Nadal's loss"
The Serbian wanted to make it clear that his presence in New York was not due to the absences of Nadal and Federer, and did not consider himself the only favorite.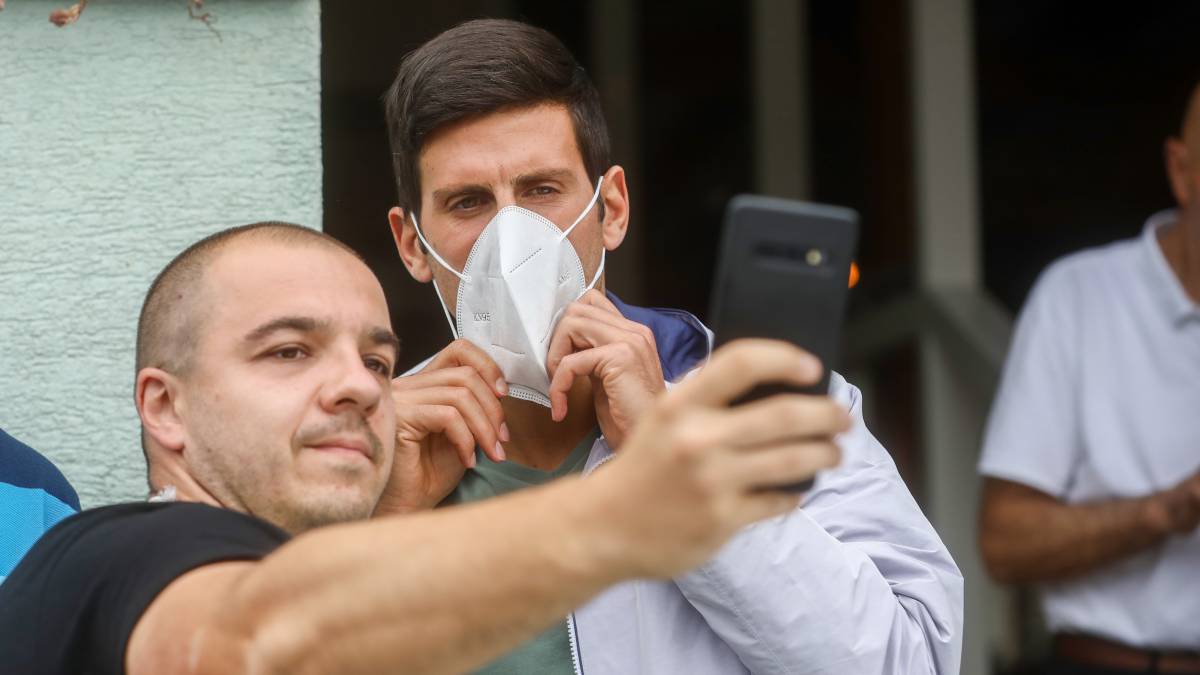 The world number one, Serbian Novak Djokovic, assured that he made the decision to return to the tracks in the United States (Cincinnati and US Open) on his own initiative and in no case was he guided by the absence of Rafa Nadal, who has preferred not playing due to the pandemic situation that brought the competition to a complete halt last March.
"I did not make my decision for the loss of Rafa (Nadal); if that is what people want to hear," Djokovic said on the 'media day' of the Cincinnati tournament. The Serbian is released from playing the first round and will make his debut against a tennis player from the previous round or Tommy Paul, number 57 in the ATP ranking. "I made the decision to come to the US Open months ago, I wanted to play here because I really wanted to restart on a hard court where I feel more comfortable," added 'Nole' about the New York conditions, which suit his style of play very well.
Djokovic is the absolute favorite at New York's Billie Jean King National Tennis Center - instead of his usual venue in Cincinnati - in the absence of his biggest rivals, including the Swiss Roger Federer. It will be the first time in his career that the Balkan has faced a 'big' without such opponents. The victory in the Big Apple would give the 33-year-old a 'big' 18th title and place him just one behind Nadal and two behind the all-time record, held by Federer.
Four of the world's top 11 ATP players will not be in New York, as will three-time Grand Slam champion Stan Wawrinka, but Djokovic does not consider himself the favorite for the US Open. "Every 'Grand Slam' I play is an opportunity to get a title. I know. But I'm not the only one," he said.
"If I have a better chance of winning because Roger and Rafa are not here, I really don't know. Anyone can win it, to be honest," added Djokovic, who could face Andy Murray. The Scotsman returns to an official event for the first time since November last year with a groin injury.
Photos from as.com