Dirty war against Doncic? "I hope it wasn't gambling"
The Slovenian was stomped on his injured ankle by Marcus Morris. There are many voices that have accused him of doing it on purpose.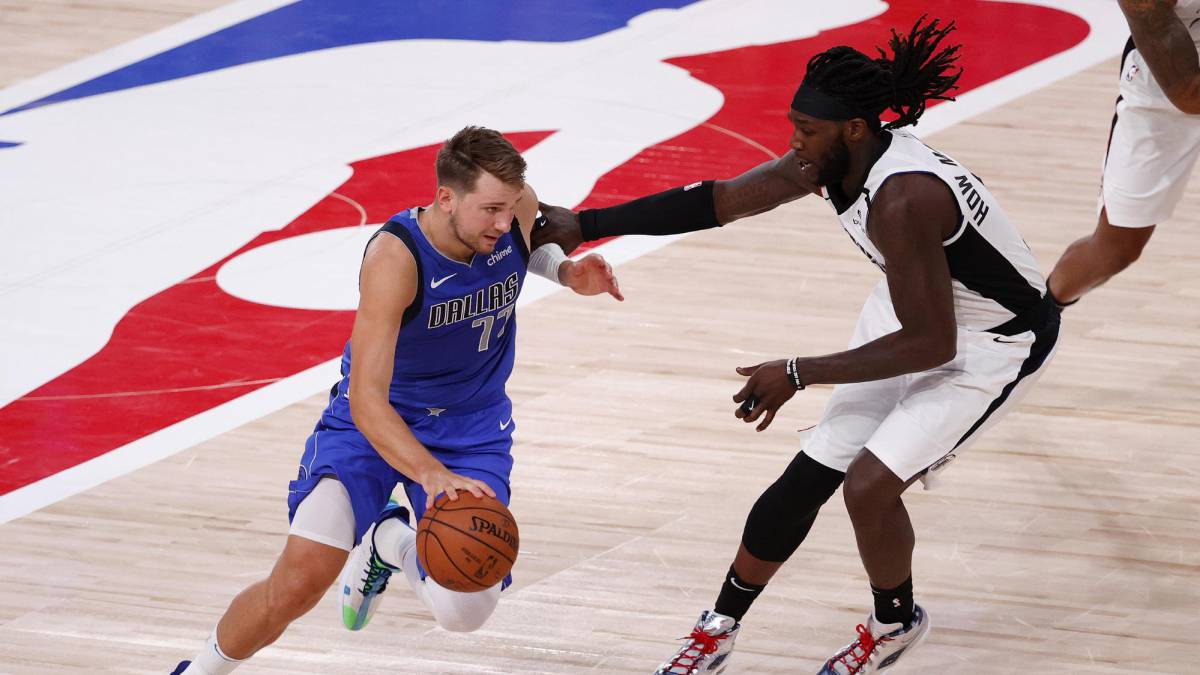 Luka Doncic is curdling a series in his playoff debut for all time, no matter how much his team lost last night to the Clippers. Alone before the world, without Porzingis and injured, the Slovenian could not repeat the feat of the last game, in which he finished with a triple-double and the winning shot from outside the three-point line. An exceptional performance that earned him the praise of the NBA world at just 21 years old, something amazing for a star who, however emerging, is only in his sophomore year.
Also the fans of the best league in the world vibrated with the performance of the Mavericks player, in the same way that today they have been outraged by the ugly action that Marcus Morrus has had with him in the fifth game of the series. The Clippers player has stepped on Doncic's ankle where he has suffered discomfort since the last game, causing great pain in the Mavs leader. An action that many have considered intentional, even talking about a dirty war against a player who they have been unable to stop in the entire series.
In the image recorded from above, the most repeated on Twitter, the stomp is seen, but the intentions of the Clippers player are not well appreciated. However, in the recording made at the foot of the track you can see how Morris runs towards Doncic after an Angelina basket, getting dangerously close to him and suspiciously advancing his left leg to step on Doncic's, even correcting the trajectory in the air to find the ankle.
As it could not be otherwise, Morris has vehemently denied the allegations. "To think that I am trying to hurt other players is crazy." Doncic was not entirely convinced after the game, which ended with points, 8 rebounds and 4 assists. "I have my own thoughts," said the Slovenian. "I hope he has not stepped on me," he sentenced after making obvious gestures of pain at the moment in which the action took place. An ugly gesture that fuels the controversy and leaves things hot for the sixth match of the tie. A win or go home for some Mavs who, it must be said, are performing excellently. With Doncic at the helm, of course.
Photos from as.com