Diego Carlos vs. Adama Traoré: sparks will fly for sure
The Sevilla center-back and the Wolverhampton Wolves winger, both pure power, will have a duel of natural wonders at the MSV Arena in Duisburg.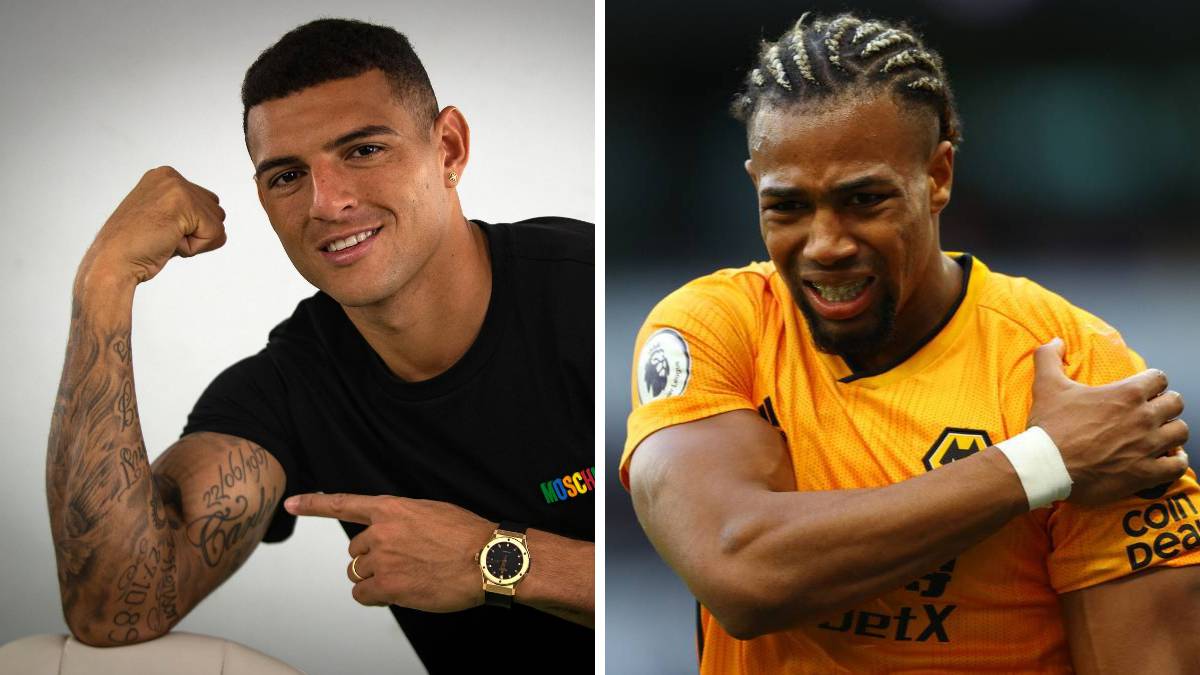 Sparks will fly in one of the most colorful duels that Wolves-Sevilla is preparing on the German night in Duisburg. Diego Carlos and Adama Traoré, face to face. The Spanish winger usually also moves to the right, so it will be easy to see him paired with the Brazilian central defender, who acts as a left-handed central defender alongside Jules Koundé. Better not be around when these two beasts of nature are measured ...
The Barra Bonita center-back confessed to AS as soon as he arrived in Seville that his muscles were not a product of the gym but something natural. "I don't like weights," surprised Diego Carlos, whom Nolito affectionately dubbed as Belgian actor Jean Claude van Damme. 'Steel wall', that's how he was known in Nantes before Monchi signed him for 15 million euros to make him one of the most desired defenders by some greats on the continent. Some even question whether to pay the clause of 75 million euros that they have in Nervión.
Adama Traoré, who was summoned by the Spanish National Team but did not travel (a priori due to an injury) has grown physically these years in the Premier League. Born in Hospitalet del Llobregat in 1996, the son of Malian parents, Adama landed in England in 2015, at Aston Villa, and after passing through Middlesbrough two seasons ago he signed for Wolverhampton. In these campaigns he has been adding volume until he has become the super athlete that he is today, an irrepressible footballer who has been forced to smear his arms with baby oil so that rivals cannot grab him.
Photos from as.com