Diego Carlos: "I am handsome, a good person ... and I give a kick"
The Sevilla center-back, one of the pillars of Monchi's discovery and success from Nervion, speaks to As: "I look at Thiago Silva and Puyol, who was a gentleman."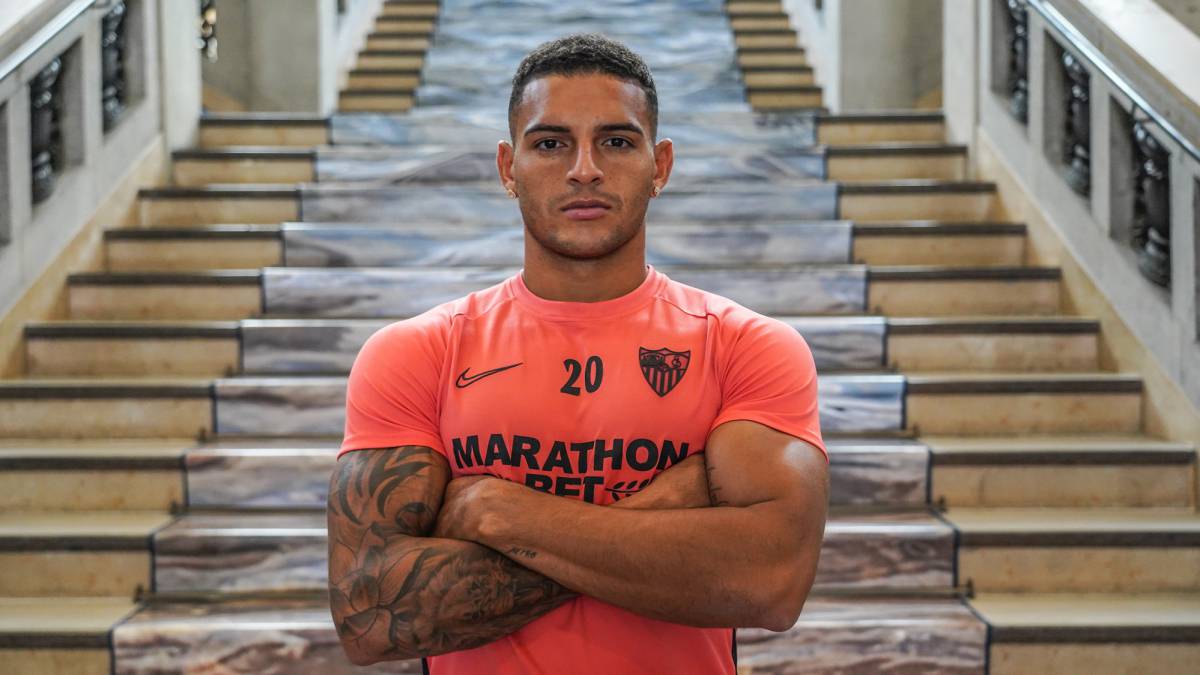 Manchester United. It is said soon. Is it scary?
Never fear. The respect we must have for a historic club, which has won many things. But Sevilla have also won titles these years, five in the Europa League. So I guess the respect will be mutual.
Go brown they had to eat with Adama Traoré against Wolverhampton.
I already knew he had a lot of speed and great starting power, but on that first play of the penalty he surprised us. Traoré is very fast. After that, both Koundé and I were able to control him.
They say that a penalty stopped, a penalty well done.
Defenses do not want to take penalties but there are times when you have to take risks. Traoré is a sprinter and I almost didn't touch the ball. Then Bono made a great stop and we were saved.
It blends well with Koundé. What do you think of him?
We have a lot of communication in the field, and that is essential. Jules grows with every match that passes: he plays well with his feet, he's fast and he's great upside down. He is also humble and a good person.
The ancients say they don't want center-backs who are handsome and good people because they never kick.
(Laughter) I am handsome, a good person and sometimes I kick. Seriously: we have to help colleagues and people, and respect opponents. Aggression is not the same as being mean.
Kicks are not seen many. What has been seen is an incredible long pass. Does it hit you as easy as it sounds?
All the classmates ask me that, if it's easy for me. And difficult it is not. Since I started playing soccer I love hitting long and hard, and also shooting at goal, and I am not going to change those qualities.
And those muscles? A year ago I said that I hardly went to the gym. Is it still the same? 444 444
Mine is natural and I still don't like gyms. But in football there are very fast players and we must prepare for everything.
Are you ready for a great team? Will someone pay your 75 million euro clause?
I don't put a price on myself, the clubs put it. I love protecting my team and being faithful. I think football needs fidelity and love of colors always, and to have a lot of pride.
Great model of life. Do you have a model as a central?
My reference is Thiago Silva. A captain with a lot of quality. The other that I have always loved is Puyol, who never gave up a ball for loss and was also noble, a gentleman on the field.
He has been in Nervión for more than a year. What has surprised you?
Above all, the group we have. Some friends of mine believed that in teams like Sevilla, so great, the relationships in the dressing room were going to be different ... but we are a real family.
Photos from as.com