"I didn't do anything crazy, it was Morbidelli who gave me"
Johann Zarco does not expect any sanction for the accident last Sunday and neither does he ask for it for the Italian, summarizing everything like this: "We were unlucky".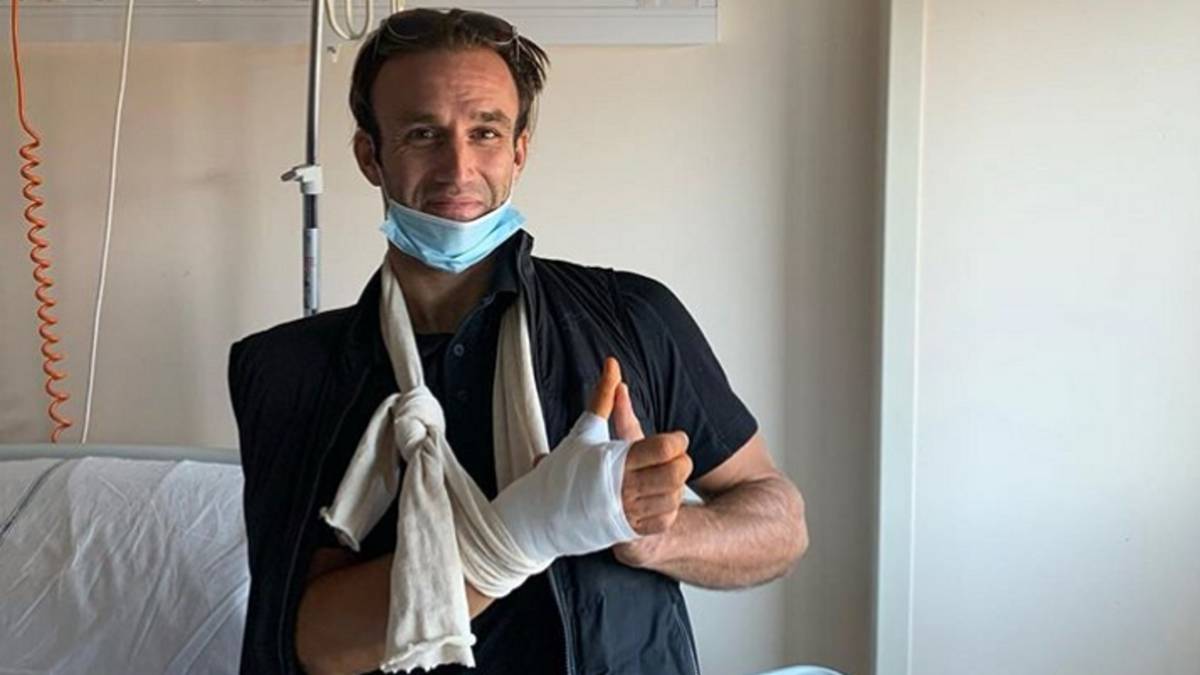 Johann Zarco is back at the Austrian Red Bull Ring just one day after having surgery on the scaphoid of his right wrist. He will miss free practice on Friday and he still does not know if he will be able to go out on the track on Saturday, something that the doctors will definitely decide, but he does understand that he was not the culprit of last Sunday's accident with Morbidelli, when his rear wheel touched the lead of the Italian, both fell and the bikes of both shot like two projectiles against Rossi and Maverick, against whom they did not hit by a pure miracle. The Gaul is so clear that he has said it in English, Spanish, Italian and French.
"I did not do anything crazy", he had assured several times before that AS asked him that, agreeing with him that he had not done anything crazy, if he did not believe that the problem was that he had not left space for Morbidelli and that he played against him past actions, such as with Terol in Misano 2011 or with Pedrosa in Argentina. Zarco elaborated on his answer:
"Nine years before, with Terol, he always had the last word, because he had a motorcycle with more power than mine. I always lost to him. If you think logically, I already passed Morbidelli on the straight, before reaching this turn 2, but it doesn't look good how soon, and I can't leave more space when I start braking, I can't be further to the left and he He is the one who is behind me and the one who also needs to control the space. In the previous laps, behind Morbidelli or others before braking I cut gas earlier because I know that if I brake later I could touch someone else. If I have the opportunity to pass on the straight, my braking is free. Going ahead I can anticipate my maneuver a little better, and I did not do anything crazy with this maneuver. Many drivers say it was very, very to the right. Of course there are others who go further to the left, but another Ducati rider has more or less the same line. That is why I think Franco could have anticipated things a little better, because he was the only one who could see me at that moment, not me. "
Regarding his meeting with the Panel of Stewards, where he gave his version of events, he made it clear that he was not expecting any sanction for himself or asking for Morbidelli: "I am waiting for what Race Direction decides. I have given my version and they have all the tests to see that I have not done anything crazy. I am waiting for your decision. For me, if there is a penalty it is absurd, because the explanation is clear. I am not saying that I want a penalty for Franco, but I am saying that it is not my fault. We were unlucky at that time and I think Franco could have anticipated earlier, the same as I did in the previous laps. "
He insists on his theory: "I was unlucky because I was in front and Morbidelli was my turn. My first reaction was to ask Franco how he was and what was hurting him, not to ask for his forgiveness. " And he clarified this detail: "It was important for me to be able to talk to Rossi and Franco after the race." In that meeting he assured them that he did nothing on purpose, all after the two attacked him on Italian television, because Rossi said that he intentionally stopped him in the face and Morbidelli called him a "half murderer" .
Regarding his physical condition, he says: "I need 48 more hours to see if I have the medical OK, because now I do not have it. I'm fine, but it's only been 24 hours and with 48 more hours I'll be better. It will not be a drama to miss Friday's practice, because we have all the information for the set-up of the motorcycle from work last weekend. "
Photos from as.com