Dembélé: half a year in hell ... and his future in the air
This Tuesday marks six months of his operation in Finland, the most conservative time of sick leave that the doctor who operated on him, Lasse Lempeinen, predicted in As.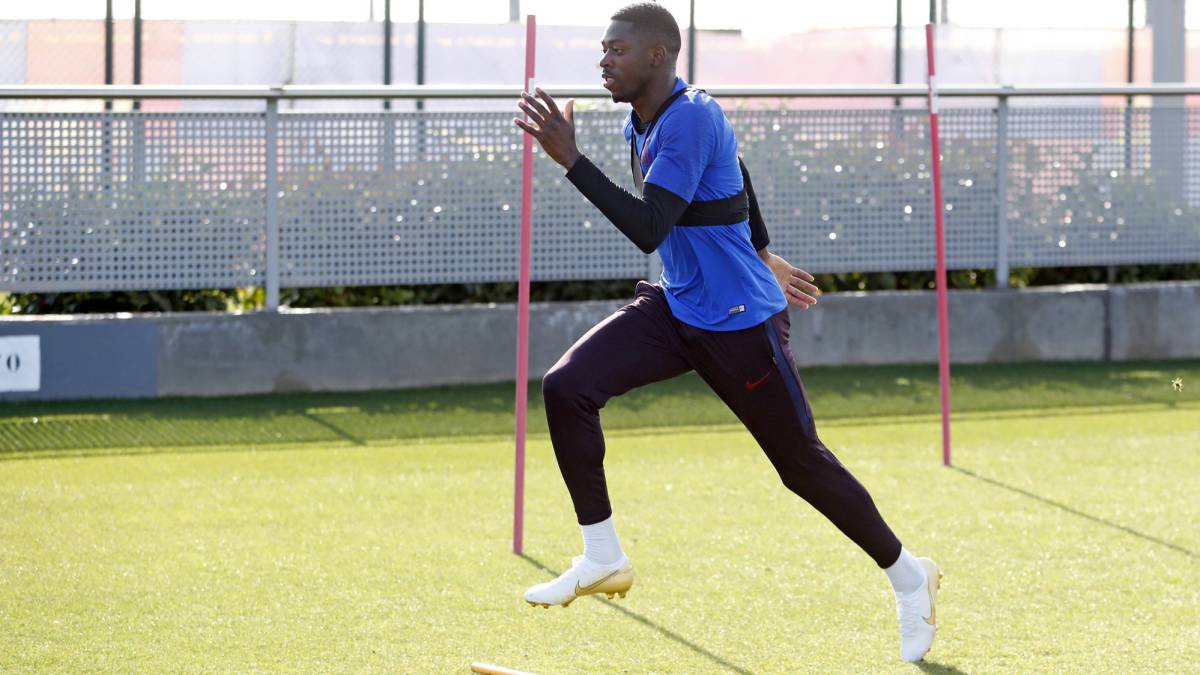 "I am very sure that, after careful and continued rehabilitation, Dembélé will be able to play top-level football again. My estimate is that it will be six months (off). His best years in football are yet to come." . These were the observations of Dr. Lasse Lempeinen to AS on February 12, a day after Lempeinen himself successfully operated on the French player in Finland for a rupture of the proximal tendon of the biceps femoris of the right thigh that occurred on 3 February. Just six months after the operation.
Treated with care in the last stretch of his recovery by Xavi Linde, the club's physiotherapist, Dembélé did not find the best sensations during the last week to be called up for the game against Napoli. Setién guaranteed that he will be in Lisbon with the expedition, but no one has confirmed yet if he will have a medical discharge and, even less, if he will be able to play minutes in a game as demanding as Bayern's.
Dembélé, a crystal player who, paradoxically, had never been injured until he arrived at Barça, has not played a professional football match since last November 27. The rival, 'his' Dortmund. It will be nine months soon.
Perhaps he has even played his last minutes with Barça. To this day, the intention of the Barça club is to find him a place in the market, either with a transfer or with a loan, and thus make room for Trincao up front. Pending whether or not the signing of Lautaro is attacked, Barça's plan would be to start in the 2020-21 season with Messi, Griezmann, Suárez, Trincao and Ansu in the lead. Barça, yes, is more satisfied than on other occasions with the attitude that Dembélé has had in the recovery, much more professional than when he landed in Barcelona in the summer of 2017, where he became a prodigy of unpunctuality apart from his very serious injury in Getafe, where he broke the other tendon of the biceps femoris, the left one.
His closest ones assure that he has improved his behavior habits. Now it is only necessary to check if that hamstring tendon in the right leg is capable of responding satisfactorily. The question is where Dembélé will feel like a footballer again.
Photos from as.com