Defeat at the premiere of Gallego on the bench at El Molinón
Lugo come back in the second half from a goal from Djurdjevic from a penalty before the break, with goals from Iriome and Herrera, who also scored a penalty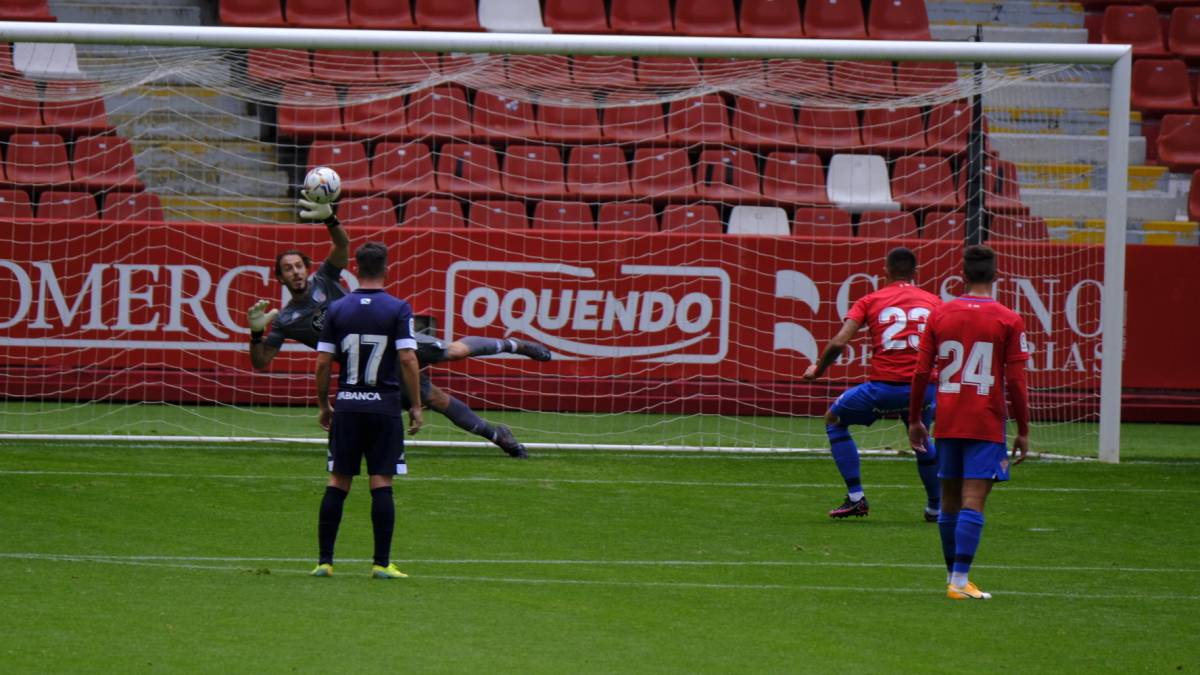 The debut of David Gallego on the local bench of El Molinón ended in defeat. His Sporting took the lead in the first half, but Lugo ended up coming back in the second half in the friendly match that faced them on a morning that ended in a torrential rain that conditioned the game in the final minutes, with a lot of grass faster.
Djurdjevic put the Gijon team ahead in the first half (m. 21) by flawlessly transforming a penalty that he had been subjected to. The question remained whether Diego Alende committed the foul inside or outside the area.
In the second half, Iriome took advantage of a ball that failed to get the Sporting defense off a corner (m. 54). The ball was dead almost at the penalty spot after several rejections and the canary managed to beat Mariño from below.
When it seemed that the match could end in a draw, mainly due to the heavy rain that fell in the last quarter of an hour, a penalty gave Lugo the opportunity to win. The referee signaled a penalty in a Vidal center that hit David Argüelles on the arm and Cristian Herrera did not forgive Mariño from the fatal point.
The meeting was very close with alternatives in the dominance and control of the game. Sporting were slow when they had to move the ball, while Lugo lacked greater depth when he took the initiative.
The best opportunities of the duel went to David Gallego's team. Gaspar had two good chances before the break. First he hit the crossbar with a shot from outside the area (m. 33) and then he finished weakly after making a cut in the area that left him practically alone (m. 44) .
In the last minutes, Borja López became the best local finisher. The Gijón central defender had the tie in his boots in a couple of actions, but the scoreboard no longer moved.
Photos from as.com