Danger: Westbrook injury with just four days left before playoffs
The Rockets guard has problems with the quadriceps in his right leg: "Now we don't know, let's hope he can play," says D'Antoni.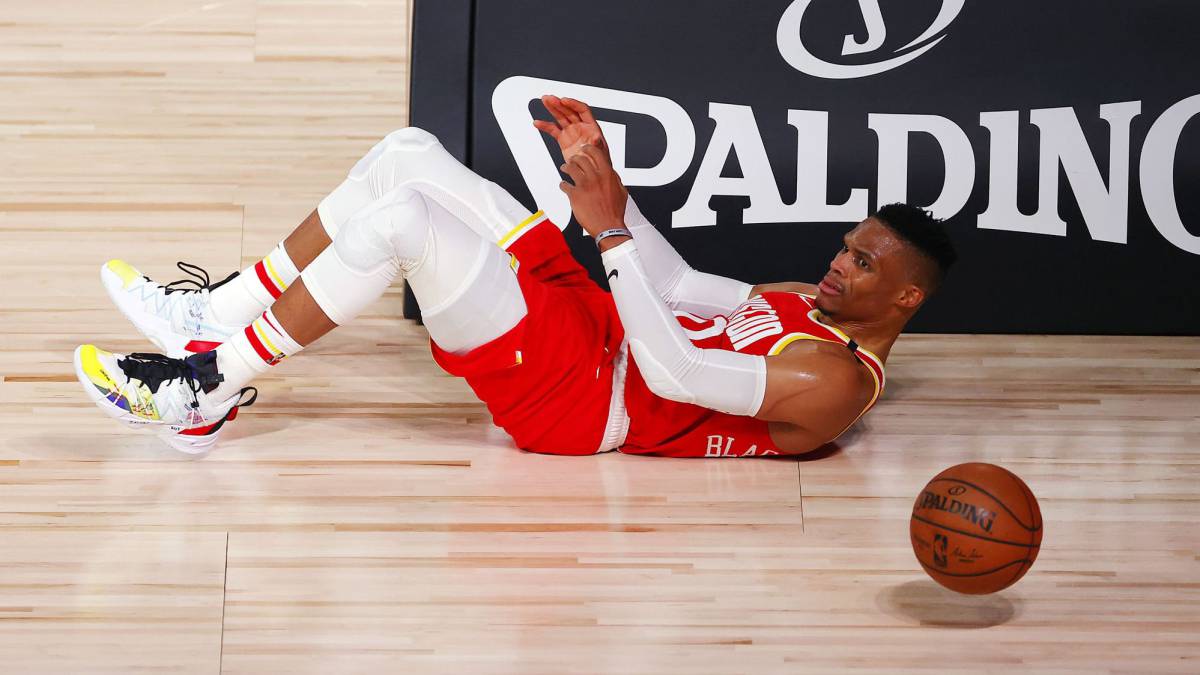 Red alert in Houston Rockets: Russell Westbrook has a quadriceps injury in his right leg and it is not known if he will be able to play at the start of the playoffs, where the Texans will also have a tremendous duel against the Oklahoma City Thunder. In sports (fourth against fifth in the West) but also emotionally. Westbrook will face (injury permitting) the team where he spent his entire NBA career until he was traded to the Rockets, who in turn sent Chris Paul to the Thunder. In OKC, Paul has played an extraordinary season and leads a team that nobody had in the first level after the exits of Westbrook and Paul George but that seems perfectly legitimate to, if nothing else, give the Rockets a good scare. And if Westbrook is not on top ...
The situation has been strange. Westbrook, who joined the team late after testing positive for COVID-19, had a sore right leg for the first time in their loss to the Blazers on Aug. 4. After missing two games as a precaution, he played the Spurs (on a day when James Harden rested) with apparent normality. But the next morning, yesterday Wednesday, he got up in pain, again in his right leg. So they did tests and they showed that problem in the quadriceps that Mike D'Antoni didn't have much information about yesterday: "Hopefully he is for the start of the playoffs, but we don't know right now. We will reassess the situation in a couple of days and see how it is next week. I don't know anything 100%. In the game against the Rockets he was fine, then he was fine but got up again in pain after sleeping. We have to see how it responds to treatment. "
Westbrook has played four games in Orlando and has averaged 24.3 points, 6.3 rebounds and 7.8 assists. The Rockets, who close the Regular Season in an inconsequential duel with the Sixers, also have Danuel House stopped with a sore heel. And counting the Pacers, PJ Tucker left the game with a blow to the hand and Eric Gordon returned from his injury with obvious signs that he needs to pick up the pace of the game. A trickle of problems that can be very dangerous against an opponent like the Thunder, who arrive in top form and with nothing to lose ... and led by a Chris Paul with a vengeance. "We know it's vital to what we want to achieve here," James Harden said of Russell Westbrook, whose injury worries in Houston four days before the playoffs start. It does not seem serious, but it can cause you to miss a game or not be able to play 100%. And that would put things very uphill for Mike D'Antoni.
Photos from as.com