"In cycling it happens like in the streets, there is uncertainty"
Antonio Alix is one of the regular voices of cycling on Eurosport and talks to AS about the current season and the channel's programming.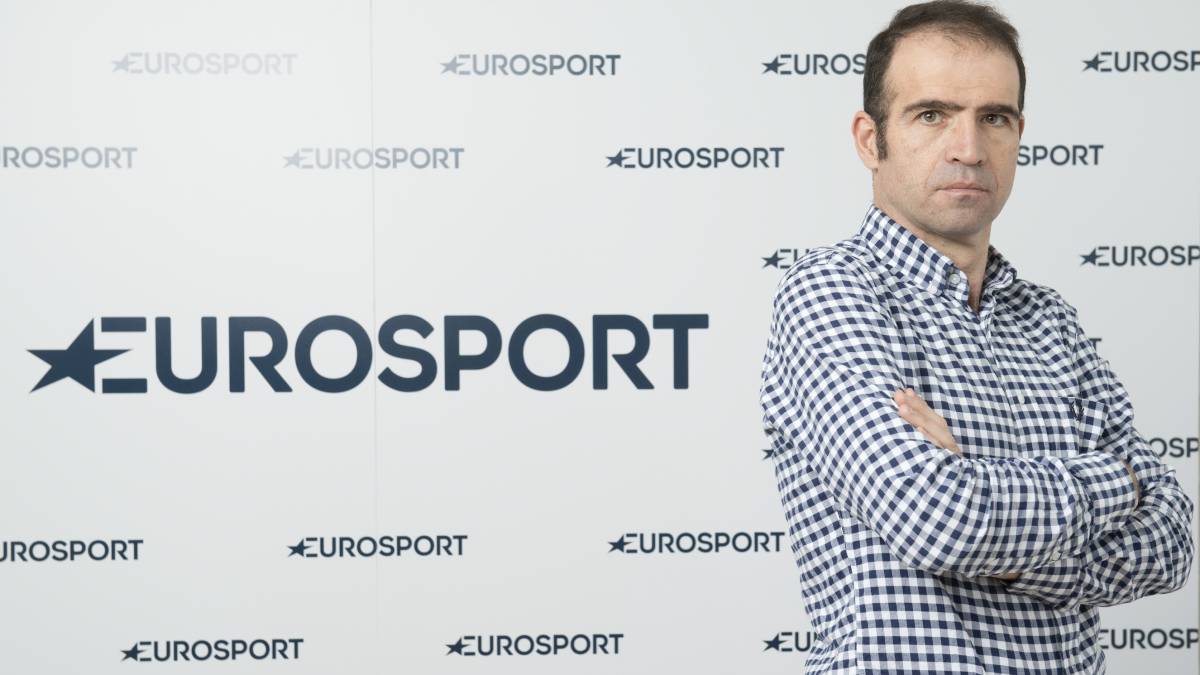 Eurosport launched August with the broadcasts of the first cycling competitions that began to be held after the lockdown. Now, at the gates of the Tour, he is turning over with the coverage of the Spanish Road Cycling Championship this weekend. Antonio Alix is one of the experts who collaborates with the Discovery channel during the broadcasts of major sporting events. Commentator talks to AS about the 'new normal' in racing narratives.
"We have started with more enthusiasm if possible than when a normal season begins. Although at first it seemed that at any moment everything could stop, there is uncertainty until the last moment ", highlights Antonio Alix about the first races that have been held after the break.
Security measures have also been put in place at the Eurosport facilities in Madrid. "In the booth we have a separation and even these days I have been commenting from the booth and the other person from home," says Alix. The broadcasts have been adjusted to current needs just as the athletes have adapted to the new calendar. "In cycling it happens the same as in the streets, bars, at work ... There is uncertainty and in the case of the Tour, there is nothing certain until they are at the start next week," concludes Alix.
Photos from as.com