CSD cites Liga and FEF to stop the calendar war
Irene Lozano summons Tebas and Rubiales on Thursday, the day LaLiga planned to make its draw. The CSD assures that a date for the draw will come out at that meeting.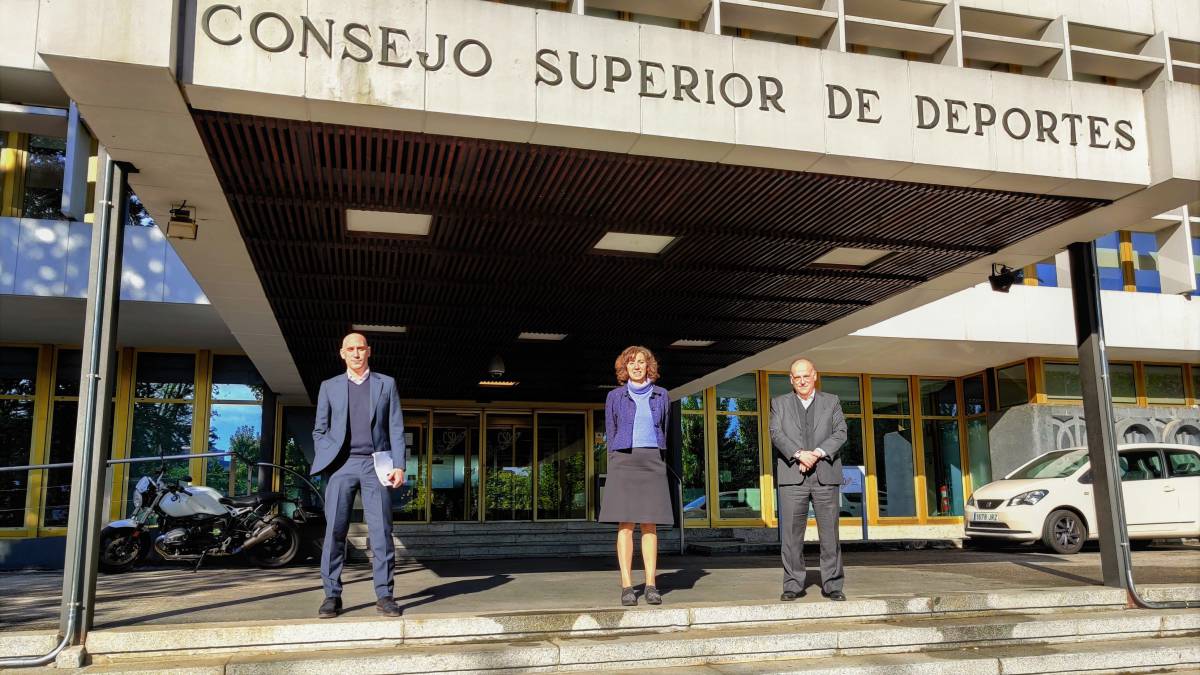 The president of the Superior Sports Council (CSD), Irene Lozano, has sent letters to her counterparts in LaLiga, Javier Tebas, and the RFEF, Luis Rubiales, to summon them to an "urgent meeting" next Thursday in which they clarify the calendar issue for the 2020-21 season and resolve an "absolutely must" issue. After that meeting, he assures, the calendar will be known.
"Having confirmed reliably that there is no agreement between the Royal Federation and the LNFP, neither to organize the meeting nor on the text of the calendar proposal and conduct of the draw, I have instructed the General Director of Sports (Joaquín de Arístegui) to I will summon and preside over an urgent meeting, next Thursday, August 27 at 5:00 p.m., at the headquarters of the CSD, to complete this process, "Lozano explained in the letter that he sent to the two top leaders of Spanish football.
The president of the CSD explained that she has activated the prerogative that the RFEF-LNFP Coordination Agreement attributes to the Council, also taking into account what is established in article 8 s) of Law 10/1990 on Sports in matters of dispute resolution and compliance of its basic purposes.
"I believe that it is absolutely essential not to postpone the approval of the aforementioned calendar any longer: I trust that during said meeting an agreement will be reached between the two parties; however, the CSD will guarantee that such a calendar is available at the end of that meeting ", sentenced Lozano.
For Thursday, precisely Tebas had decided to carry out the draw for the calendar of the First and Second Division lowers the federative threat of being denounced by the Federation, which considers that it has no powers to do so. The FEF does not want to make the calendar until Competition does not solve the Fuenlabrada case, which could lead the Madrid team to a disciplinary decline. She has also been in favor of increasing the Second Division to 24 teams so that neither Deportivo nor Extremadura, the alleged victims of the postponement of Deportivo-Fuenlabrada from the last day of last season, are not relegated.
Photos from as.com