Fitting Messi to PSG or City seems logical, but there are nuances such as the pace of play or the defensive effort that must also be taken into account.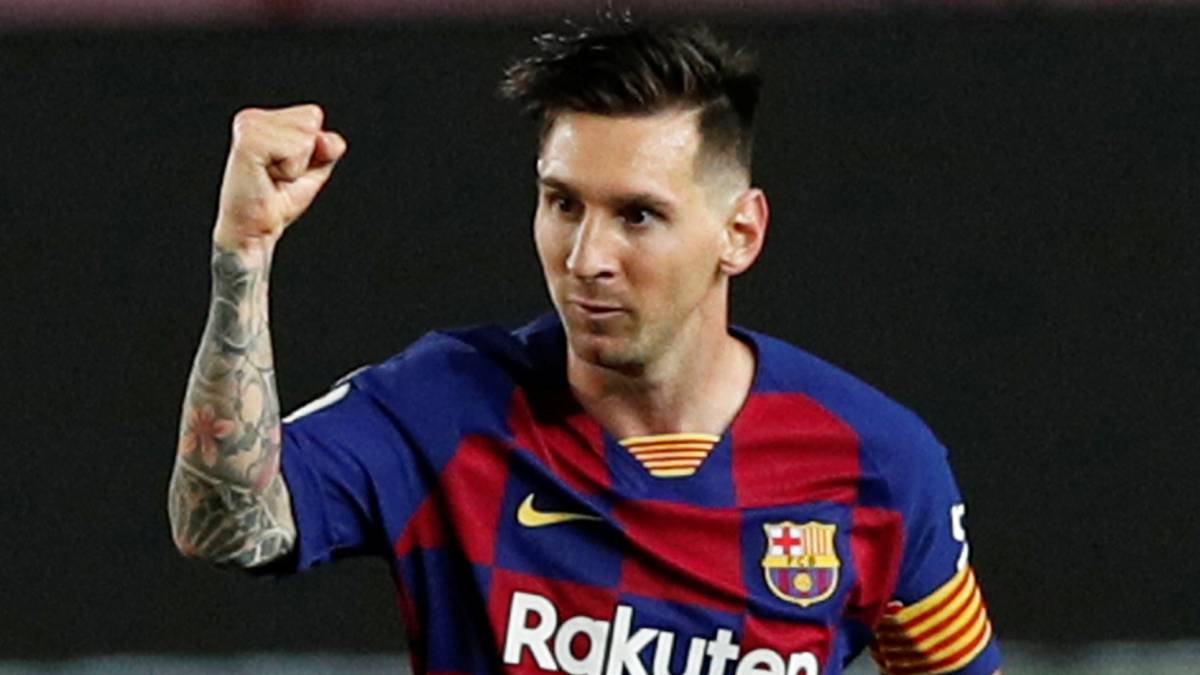 The more than possible departure of Messi from Barcelona to another great club in Europe not only represents an earthquake in the market, but also has a great football significance. The two clubs most likely to sign him, PSG and Manchester City, should make room for him in their rosters, something that does not seem difficult to imagine but that would undoubtedly have its victims.
Messi has been polishing over the years a very particular form of play around which Barça football has revolved. His departure from the Camp Nou would have the double condition that the Argentine would find new teammates and coaches -except in the case of Guardiola at City- and also championships other than Spanish such as French and English. All this leads to a reflection on where Messi would fit better outside of Can Barça.
What seems to be a reality is that both Tuchel and Guardiola rub their hands thinking of being able to count on him, as he gives many tactical possibilities to two coaches who like to innovate.
PSG. Magic trident with Mbappé and Neymar, although there is a lot of risk of imbalance
If PSG has learned something this season, it is that not by putting more forwards there is more success. In fact, one of the keys by which Tuchel finally got the French team to reach a Champions League final was the change in his drawing. Instead of aligning the Fantastic Four together (Di María, Mbappé, Neymar and Icardi) he decided to do without one of them and reinforce the midfield with one more footballer. The entry of Ander Herrera to the detriment of Icardi was essential for the line-up to be more balanced and compensated.
With the arrival of Messi in Paris, there would be a risk of returning to the same vices. A forward formed by Messi on the right, Neymar on the inside and Mbappé on the left is the one dreamed of by any coach, but it has its nuances. To begin with, it would not be one if not two Fantastic who would fall from that line: in addition to Icardi, Di María would also be relegated. Another important detail is that Mbappé should pass to the left, where he does not feel so comfortable, and that Neymar would be a false nine -or almost one more hitch-, although the Brazilian has more than demonstrated that he performs there.
The most fanciful alternative is to put Di María as an interior behind the three above, but it is to return to the same problems with which PSG has lived this year. In addition to attackers, a team needs architects in midfield.
CITY. Logical fit on the right and a style of Guardiola with which he agrees
Guardiola has been the technician who has best tactical performance ever taken Messi out. In addition to using it in its original position attached to a band, it gave him absolute freedom to move around the field and appear in different sectors. In memory is still his bet on him as a false nine in the historic Bernabéu match that ended 2-6.
Therefore, there are many alternatives that appear in a drawing that usually undergoes constant changes and transformations by Guardiola. It does seem that there is an important gap for Messi on the right wing, his, because players like Mahrez, Bernardo Silva or more recently Foden have paraded these seasons without any of them being able to overshadow the Argentine in terms of competition.In this sense, it is also striking that Guardiola opted for Ferran Torres for that position this summer and the possible arrival of Messi can cover him completely, which shows that not even Santpedor's own coach expected an outcome like the one that has happened.
The question here is to know how Messi can respond in a league as physical and back and forth as the English one. What is a fact is that a Messi-Agüero-Sterling attack would fit like a glove and draw a right-wing association between the Argentine and De Bruyne that can be wonderful. In football terms, there is no team that speaks a language more similar to yours. And that's key. BARÇA. Koeman's blank page will start from a 4-2-3-1 while waiting for a tip
A lovers of tactics have a relative incentive left. How Ronald Koeman will order an aging team that has been organized around Messi since 2008 but, especially, since 2012 and, already in an extreme way, from 2015 and the arrival of Valverde.
Without Messi, without Suárez, without Neymar, this Barça without a trace of the trident is a mystery. A giant job awaits Koeman. It is easy to think that he will organize his team based on a spinal column that will be made up of Ter Stegen, Piqué (for now, he continues), De Jong, Griezmann and a level tip, presumably Lautaro. The system with which Koeman (4-3-3, 4-2-3-1) will play is also unknown, but these four players will have to be added garrison. Koeman, a pragmatist, wants to use the players in the positions where they perform the most, and at Barça, if Coutinho and Dembélé follow, plus Ansu and Trincao, what is left over are extremes.
Griezmann is a separate matter. Koeman already announced in an interview that he had to be placed in the position in which he looked the most. If so, Koeman will bet on the 4-2-3-1 placing the Little Prince in the hook position. With that system, Deschamps played at Euro 2016 with France. But it has also done it in a 4-4-2 in the World Cup, with Mbappé on the right inside and Matuidi balancing on the left and Griezmann up with Giroud. Koeman's folio is blank and begins writing on Monday.
Photos from as.com