Corretja: "The US Open will be the most open Grand Slam in years"
The extenista and current commentator of Eurosport analyzed in EFE his expectations about an atypical US Open due to the absences. "My first option would have been to go play."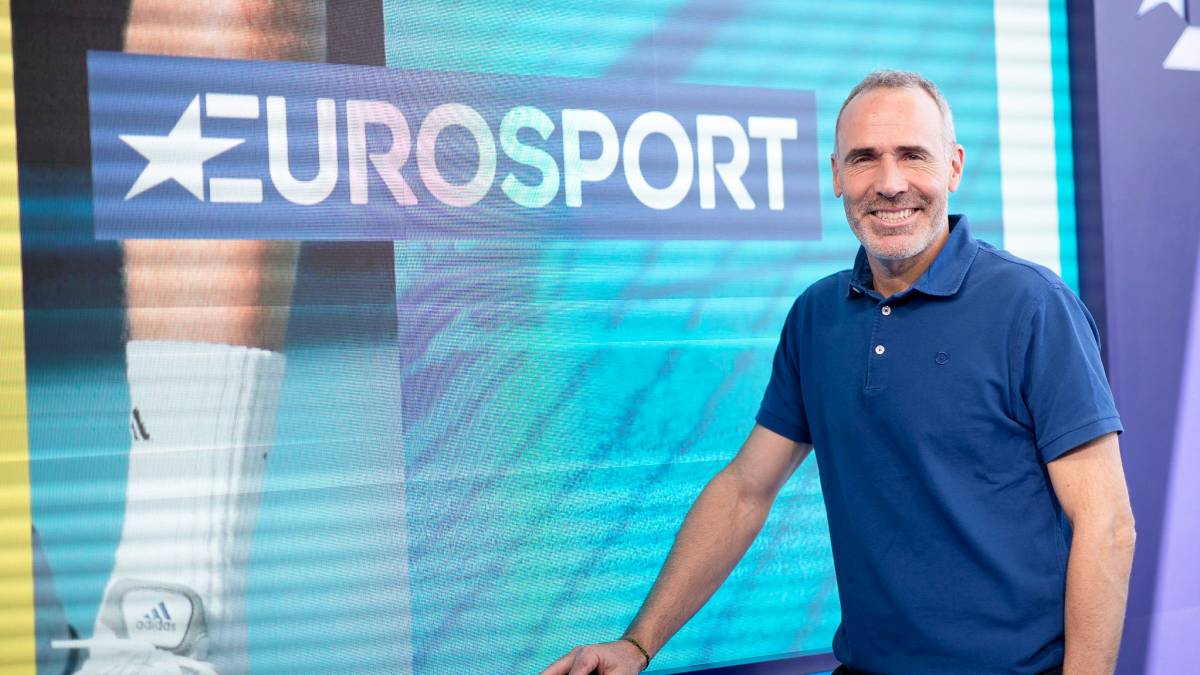 "The most open Grand Slam of the last ten years": this is how ex-Spanish tennis player Àlex Corretja defines the next United States Open, who does not rule out "that there is a winner who is not in the pools", because for all Registered the tournament will be "like starting from scratch" after six months without competition.
Preceded only by the Cincinnati tournament, which this year is being held in New York to keep players isolated from the coronavirus, the US Open will begin on Monday 31 with major absences, including that of Spanish Rafael Nadal, Swiss Roger Federer, Australians Nick Kyrgyos and Ashleigh Barty or Romanian Simona Halep.
Serbian Novak Djokovic and Czech Karolina Pliskova will be the first seeds.
Àlex Corretja, who will comment on the Open for Eurosport, told Efe today that he understands the players "who believe that it is worth going to play, regardless of the situation", and those who have considered it better "to stay at home, train a little more and wait for the land tour ".
"There is not a good decision and a bad one. The one who is going to play is because he thinks he should, or because financially it compensates him a lot. I understand everything," he said.
If he himself had to consider playing in New York or not, Corretja thinks he would have opted to hit the court.
"It is easy to answer when you are not there. I think that after six months without playing, being alone training takes a long time and you don't have a clear objective. I think my first option would have been to go play," said the former world number two
"For the circuit it is a stick that Rafa is not," he commented on Nadal's absence. "The fact that neither Nadal nor Federer (this one due to injury) are there is a demonstration that when the circuit does not have them, they are going to miss them a lot" .
"Rafa has thought about where he has the best chance of winning a Grand Slam in the coming weeks, whether at the US Open, after not competing on the fast track for so long, or preparing well on gravel to compete at Roland Garros in the best possible way . It is normal ", said Corretja," that he has opted for this to avoid the change of surfaces ".
Alex Corretja is part of the Eurosport team of experts, which broadcasts live and exclusively the United States Open, with more than 300 hours of live tennis and all-court signal available.
Also as a commentator for the tournament, he will regret Nadal's absence: "When Rafa plays the expectation that is generated is huge. We notice it a lot on social networks, with hundreds of questions, even at dawn. Rafa is in another dimension, he is not just a tennis player, it is an emblem ".
The 1998 Masters champion is convinced that, despite the casualties, "if you love tennis you can't miss this US Open."
"We have been waiting for this moment for months. We have the illusion of watching tennis, we of commenting on it. No matter who is playing, in the end, tennis is above all. I would not miss it for nothing. The fact that there is no public and the players are listened to more, not knowing how they are going to be after so long without competing, that also makes it attractive. Is it going to be different? Totally ", he indicated.
The tournament will be played without spectators, but in Corretja's opinion "tennis is one of the sports in which you shouldn't miss the public so much, regardless of whether you love to play in front of it" .
"Players are very used to training on center court without an audience. And when a point starts, the first thing the referee does is ask for silence. Maybe you will miss the atmosphere, the buzz after a great point, but in the moment to play what you need most is your concentration, "he pointed out.
For Corretja, tennis players must take advantage of their great adaptability: "They are used to it. Every day there is a different circumstance and they take it on" .
"This is not a tournament with casualties and that's it, it's a tournament with new situations that no one is used to experiencing. It is not easy either physically or mentally. You do not know how you are going to recover after a great game of four and a half hours , The next day you can't even move because your body is not used to it. There may be muscle injuries, "he warned.
With Novak Djokovic, Dominic Thiem, Daniil Medvedev, Stefanos Tsitsipas and Alexander Zverev as the top seeds in the men's draw and Karolina Pliskova, Sofia Kenin, Serena Williams and Naomi Osaka in the women's, Corretja estimated that "anything can happen" and does not rule out "that there is a winner who is not in the pools" .
Among them he cited the Spanish Roberto Bautista, semifinalist in Cincinnati, "a very hard player, who has worked very hard during confinement and is very cold."
"In these unusual circumstances, let's see who is capable of beating five sets on tracks that are quite fast. I would put him in the bag of favorites," he insisted, although he expanded the list of possible surprises: "Filip Krajinovic it has been uncovered. And when you don't have a rhythm and players like Milos Raonic or John Isner play you, it's an ordeal ".
On Garbiñe Muguruza he said that "it is also unknown after not competing for so long" and pointed out that "it is a pity that he was unable to play the week before."
"I think you have to take this Grand Slam without much stress," Corretja recommended to the participants. "You cannot push yourself as if you were coming from a tour and you had the rhythm that you like. It is fine to try to give your maximum, but being aware that this maximum is much lower than your real level" .
"The normal thing is to feel bad. It will be rare to find someone who is going out. And if there is, he will be the one who wins," he said.
Corretja trusts that in the next few hours the situation that has led to the cancellation of Thursday's matchday at the Cincinnati tournament will calm down, after the withdrawal of the Japanese Naomi Osaka in protest of police violence against the black population in the United States.
"Many days to go. But this makes you realize that tennis can be your life and your passion, but there are much more important things," he said.
In this sense, Corretja reflected on what a painful situation such as the coronavirus pandemic has meant for society and sports.
"I would have liked people to have a more supportive perspective. There is a lot of tension, the country has been divided a lot. At first it seemed that everyone was generous with the one next door, but then a lot of hatred came out," he said.
"On a personal and sporting level we should appreciate more what we have, understanding that there are many people who are having a bad time. Hate does not get us anywhere. Social networks, so good in many respects, are very damaging in this regard. We should learn to be more respectful and I do not know if many people are for the work. This has taught me to appreciate more those who are by my side. Those who are destructive must be allowed to pass, "he added.
Corretja also mentioned the bad drink that COVID-19 has suffered from "tennis clubs and schools, which are now resuming activities" .
"With the USA Open, children and coaches will have another reason to watch tennis, comment on it. It has been very difficult for everyone. I understand that people are tense but we have to have more respect, the situation will still be very bad for a long time and, If we don't smooth things over, I don't know where we're going to go, "he said.
Photos from as.com