Conte: "People only remember the winners"
The Inter coach, on Sevilla and their five Europa Leagues: "Fear is not part of our vocabulary. We have a lot of respect for our opponents."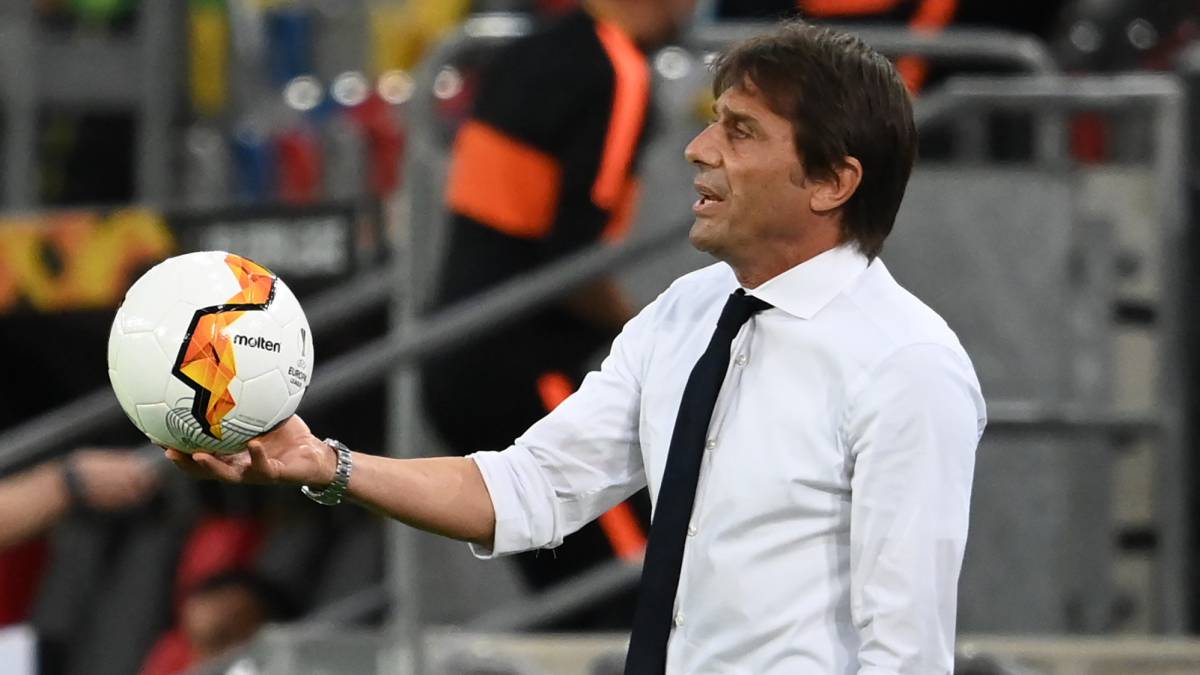 In his career as a footballer he played and won many finals. Will you explain anything to the players?
It is true, I have played many finals and won, but also lost many. I have noticed that people only remember when you win. I won a Champions League but I lost three other finals and what remains in people's memory is the one you won, that's the way it is. We must be excited and know that this will give players experience for the future. You have to be proud of reaching a final after 10 years at a prestigious club like Inter, but as I always say, the winner stays in history, because people don't remember those who lost. It is a pity but at the same time a motivation.
When did you realize that the team could reach the final?
I took the position when I felt I had the least chance of winning things. And that percentage grew day after day because I found a very good group that wants to improve and work and do something historic. At the end of the day, we managed to be competitive in all the tournaments we entered and this is an honor for the players. My perception of being able to win something increased day after day seeing that ideas were accepted and developed, and they believed in our work. Increasing your courage increases your chances of winning a Europa League. We have to show that we deserve it, in front of a team that has a lot of experience in this tournament. We will try to give a jewel to our hobby.
Is it scary that Sevilla have won their five finals?
Fear is not part of the vocabulary of my players, we have a lot of respect for Sevilla because we know their experience in the tournament. But if we get here it is because we can play our cards. We are going to try to play those cards in the best possible way.
Did you think this could be your last game?
Over the years I learned to live each moment. Now I am enjoying every moment, in a press conference of a Europa League final. You have to reach the final and enjoy it. That is what I learned from my career, to think about now, to live it without further ado.
Godín: "I am not going to advise my teammates or Conte"
The central Diego Godín was clear when referring to the final tomorrow: "I am not going to advise anything, I work and try to do what the coach asks me. We all want the same , which is to win. You have to do what we prepare in training and then play with your heart and as a team. We have worked hard and we have to add more and history is written by whoever wins. We must take the Cup home, as the The staff, the workers and the tifosi, whom we feel even though they are not physically present. About Sevilla? I am not going to advise anything either. "
Handanovic: "This must be a starting point"
Goalkeeper Handanovic also wanted to comment on the clash against Sevilla: "When I arrived at Inter I did it to win trophies but the situation in these years was not the best. Now we are ready in that we can fight to win something important. This final has to be a match point, Inter must be a regular in this type of match, always go for a final, a title or a league. Now we can play something important, no only tomorrow but also the day after tomorrow and a month from now. I am very proud to be here but when I arrived my idea was always the same, trying to win trophies. We are good as a group and the victories give you hope, confidence. You know you can still work more and that you can work on the details and mistakes, we improve on it. We want to sacrifice ourselves and know how to win the games, sometimes it is not necessary to play well or do what the coach says. We improve a lot in reading the games, so We are a solid group and also very united ".
Photos from as.com