Conte drops his goodbye to Inter: "Everything has a limit"
The coach, after the defeat in the final with Sevilla, made clear his intention to leave the Nerazzuro club after just one year: "Something happened, it is useless to hide it. We will take a few days off and talk."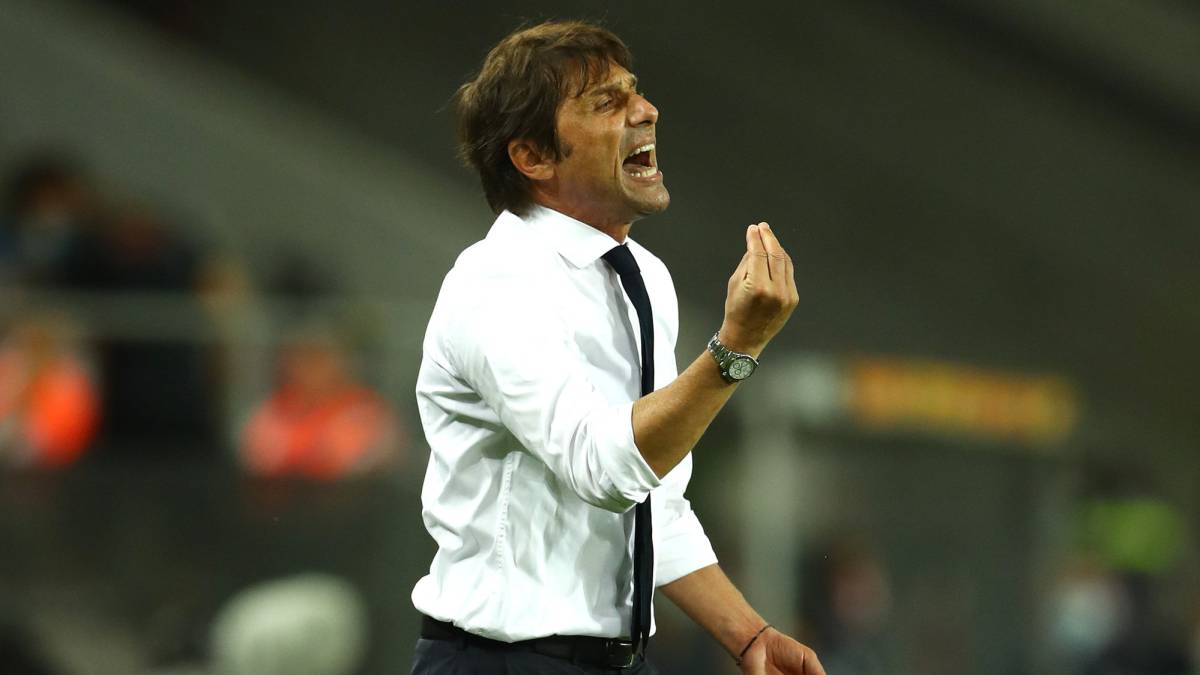 Antonio Conte is one step away from saying goodbye to Inter after just a year of his arrival. Following the coach's words to 'Sky Sport', after the defeat in the Europa League final with Sevilla, right now it would be a surprise if the coach and the Nerazzurri club were still together. Conte confirmed all the concepts of his tough interview after the last day of Calcio and, between the lines, he already said goodbye to the Milanese entity: "We will take 2-3 days off and then we will decide the best for Inter, with or without me It has been a very tough season and there are different ideas. For me, anyway, it has been a very nice experience, it was worth it and I will always be grateful to those who have chosen me. "
The coach did not want to confirm his position before the club: "You do not know what I think and I cannot say it now. It is fair to want to build something important, but harmony is also essential. I have a family, and I must understand if the priority for me it's football or mine. " Conte spoke of personal problems that arose during the course: "Everything has a limit, if there are situations that influence my family, all this no longer works. I already said what I thought, if they think I will back down they are wrong. Something has happened. , it is useless to hide it ".
Regarding what happened with Banega, with whom he had a brawl, Conte clarified that he was "a footballer and things that happen in the field stay in the field. I don't think he will be interested in what happens with Banega."
"It is fair to talk about the final but it is also fair to ask questions. I think I already said everything about this. I would like to talk about the game because my statements already have them. I am sorry because I would have liked to give these guys the satisfaction of winning a important trophy but I have the bitter taste of not having achieved it, I feel sorry for the fans and for the club. I wanted to give them this gift and not only have reached the final ", answered Conte after being asked what would have to happen for it to be stay at Inter.
President Zhang said they will talk about their future. He said it was a positive season for Inter. What decision are you going to make?
About his relationship with President Zhang, he said: "I read in many newspapers and it bothered me a little that there was the concept that the president and I did not get along or that his father had been annoyed by something but I do not see any of it. . Someone is interested in creating this news to create problems in the dressing room but the relationship with society will always be very strong. In my heart it will always stay this year. "
Zhang, president of Inter: "It couldn't be, we will try again"
Chinese Steven Zhang, 29-year-old president of Inter Milan, tried to highlight the good that his team has done this season, despite the defeat suffered by this Friday against Sevilla in the final of the Europa League.
"Our season is positive, if we look at our entire season we have done well. We reached a final and we fought to win it. We are doing an excellent job. Winning or losing is part of football," Zhang said in statements to Italian television. Sky Sport ". "We want to continue improving for the next season. This year it couldn't be, we will try next. It's the good thing about the competition, you can always try to improve," he added.
A goal by Brazilian Diego Carlos, with a Chilean deflected in the goal by Belgian Romelu Lukaku, decided the game fifteen minutes from time with the final 3-2 goal and sank Inter who dreamed of winning the fourth UEFA Cup / History Europa League.
The president of Inter did not give information on whether coach Antonio Conte will continue in his position in the next campaign. "The coach, the players, have done a great job. Now we will rest for about two days and then we will study the future," he said. - EFE
Handanovic: "Sevilla are a great rival, I congratulate them"
Samir Handanovic, from Slovenia, Inter Milan's goalkeeper and captain, assured this Friday that Sevilla, who defeated him in the Europa League final 3-2, "is a great rival "and congratulated him on winning his sixth title in this competition.
"You learn a lot from defeats. Sevilla are a great rival, I congratulate them," said Handanovic at the end of the match on Italian television "Sky Sport", without hiding his enormous disappointment at the defeat.
"Huge disappointment, but we have to continue. This is a point we must get out of, we hope to play many more games like this," said Handanovic. The Slovenian expressed his remorse as Lukaku, before scoring 3-2 in favor of Sevilla in his own goal, missed a heads-up with Moroccan goalkeeper Yassine Bonou who could give Inter the victory.
"The game could change on Lukaku's occasion. Two teams who wanted to win faced each other. In the second half we grew and they went down. They were more tired than us, but then they had that chance from set pieces. The ball went outside, unfortunately he touched Lukaku's foot and entered the goal, "he said.
Photos from as.com