Rahm flew with a final lap of -4 in the PGA and returns to the throne with the triumph of the 'NextGen' Morikawa, his first in the appointment at the same age as Tiger.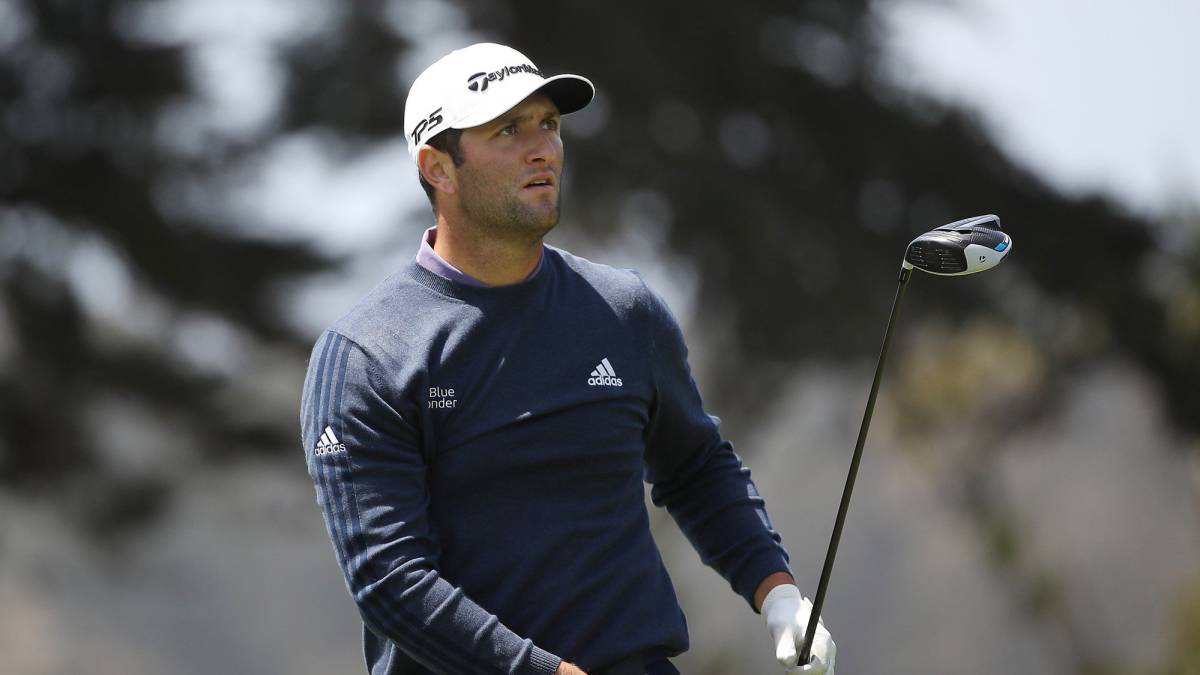 The first great of the year gave birth to a star and returned his throne to a monarch. At 23, Collin Morikawa broke his shell with his first PGA Championship win (-13), which reaches the same age as Tiger Woods; At 25, Jon Rahm returns to number one in the world rankings with a 13th place achieved by iron and fire.
The Biscayan emerged on the fourth day at TPC Harding Park in San Francisco (California), empty of spectators due to the pandemic, and sealed a round of -4 to -7 forged in the last nine holes, those who distribute the glory in the majors, with four birdies without failure. "I hope we return to this field. I love it and I have had a great time. I think I like it a lot because it reminds me of my homeland," he said. It was enough for him to rise again to the top because Thomas was 37th with -1 and Johnson, who came out in the main game with Scottie Scheffler and had the one within a shot of victory, gave up in the final stretch before Morikawa's push.
Insultingly young, insultingly good, the Californian broke down with a lap of -6 a lawsuit that was resolved mainly between Americans (at 12 were seven tied for the lead) with the Englishman Casey, second with -11, and the Australian Day, third at -10, as guests. His eagle at par 4 of 16, straight and long exit and and seven-foot putt inside, was a glossary of the virtues that the American 'NextGen' gathers, protagonist of the day: Matthew Wolff (21 years old), Cameron Champ (25) and Scheffler (24) also appeared to triumph.
Trigger Koepka's triplet attempt
Brooks Koepka arrived in San Francisco aiming for a third Wanamaker trophy in a row that no one has achieved since Walter Hagen in 1927, but this time he was human, not a cyborg. He came out at -7, one of the top and favorite for his recent career in majors, and fell to -3 with four shots over par.
A fifth wound would have tied Tiger With Nicklaus at the top of the event's record, but the Tiger never had a chance of victory. After signing his best start at a major in eight years, -2 on Thursday, he got tangled up on Friday and Saturday with his brand-new putter and ran out of his mind heading into Sunday. Dressed in red and black, he delivered his best card of the week, -3, for -1 in total and 37th place. Nicklaus' record will remain inviolable for another year.
Rahm used the Golden Bear to get the moral of the tournament, because although he returns to command in the ranking his account in the majors is still virgin: "As Jack Nicklaus says, the objective in a tournament is to improve every day. The next one will have to begin Better. From what I've seen, you don't need to do anything special to win a big one, just be at your game. It will be a good reflection. I expected worse this week and look. " "If he had given me one more chance on Saturday ...", he lamented. The next stop of this incomplete Grand Slam due to the coronavirus, which forced the British Open to be suspended, will be the US Open by Winged Foot (from September 17). Getting there at number one would be a good endorsement.
Photos from as.com