Clippers disrespect troubled Blazers
The Los Angeles franchise took a victory that it was noted that they did not care. Ugly gesture from Beverley and Marcus Morris when Lillard missed two free throws.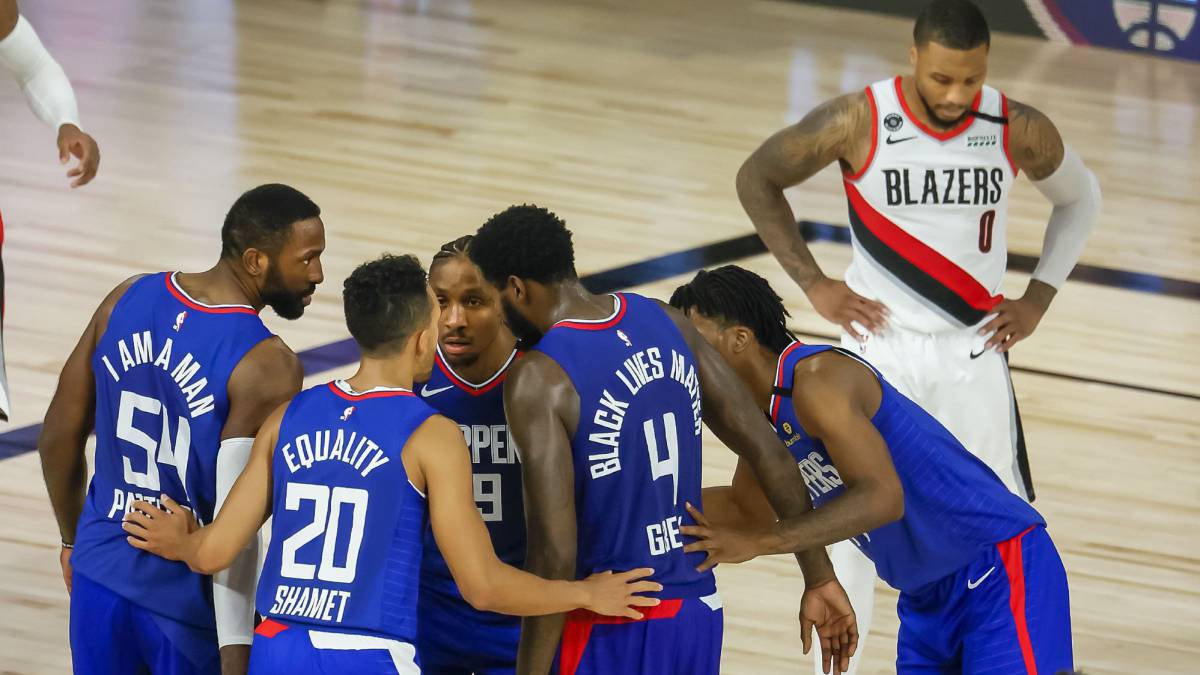 The Clippers won a game that was too noticeable that they did not care (117-122). Montrezl Harrell, Kawhi Leonard and Patric Beverley did not dress short and Doc Rivers gave Paul George rest at the end of the game (he sat him down with five minutes to go and 108-105 on the scoreboard). Hard blow for the Blazers who complicate their lives to finish ninth and secure the play in next weekend. They have the San Antonio Spurs on their heels and if they had won they would have taken a giant step and removed the Sacramento Kings from the equation.
A triple by Rodney McGruder turned the game upside down. The Clippers led 26.5 seconds from the end (117-118) when they had entered the final three minutes of the game down five (115-110). The problem is that Portland's aim was off when the game was at its hottest. Terry Stotts's men only scored two points in the final stretch of the match. Even Damian Lillard missed two free throws with 18.6 seconds to go, two points with which they would have regained command of the game and, who knows ... ugly gesture from the Clippers bench, with jumps, celebrations and laughter from Beverley and Marcus Morris for Lillard's mistakes. "I already sent Beverley home in the playoffs and Paul George last year," the Blazers point guard replied later.
Portland led by ten in the first quarter (19-9), but the Clippers closed the opening round only three points (37-34). The Californian franchise turned the score around in the second quarter (42-44) after a triple by Landry Shamet. Doc Rivers' men stayed stuck for a while at 48 points and Portland took advantage of it to get ten up again (65-55). The Blazers took the lead until Landry Shamet smashed to tie the game at 85 in the third quarter. The game was even since then, despite Portland's small lead in the final three minutes of the game.
Paul George, who did not play those last five minutes of the game, finished with 21 points. Shamet added 19 to the Clippers' tally. In the Blazers, the trio formed by McCollum (29), Lillard (22) and Carmelo (21) surpassed the twenty points, but without much precision in the triple: 9/26. Quite the opposite of Gary Trent, who like Lillard scored 22 points, but with 6/10 in three-point shots (Lillard finished with 2/10) .
Photos from as.com