Chris Froome: "The Vuelta will be my last race with Ineos"
The British cyclist participated in the presentation of Grenadiers as the new sponsor of the team despite the fact that he will not start the Tour de France this Saturday.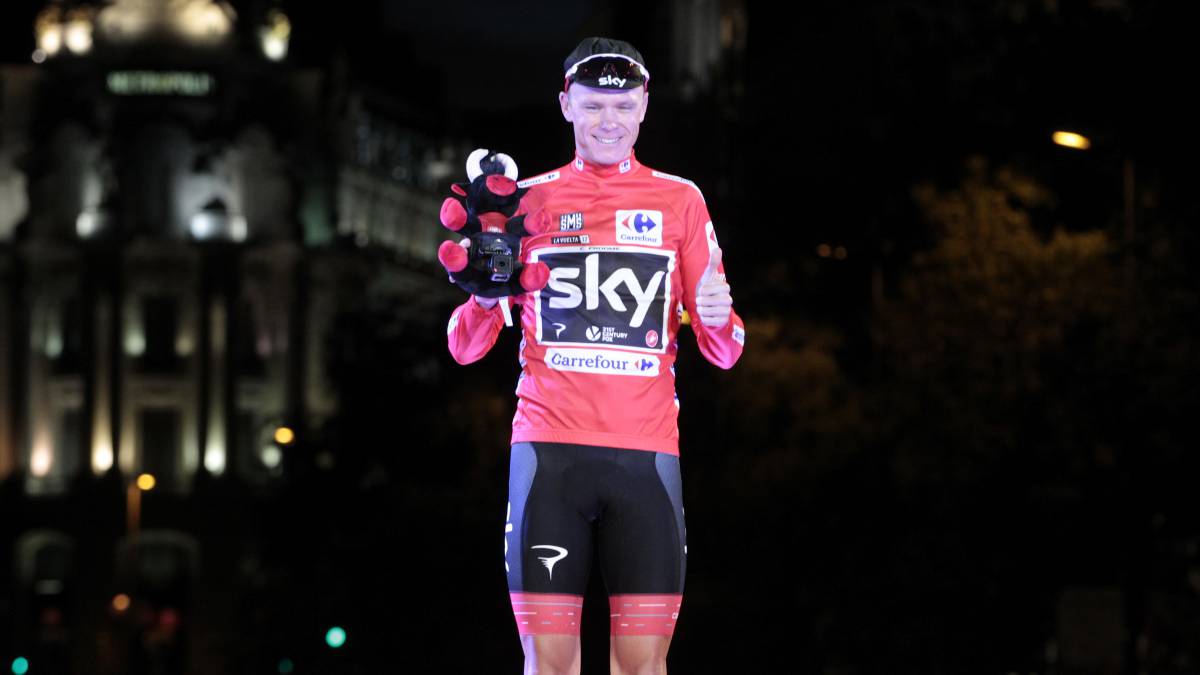 Chris Froome will be one of the great absences in the great start of the Tour de France this Saturday in Nice. The British Ineos cyclist attended the presentation of Grenadiers as a new sponsor and the garment that the team will wear in the Tour de France with the rest of his teammates.
Froome regretted his absence from the Tour although he was very excited to be able to compete in the Vuelta a España, the race in which he began to make a name for himself in the grand tours and where he will contest his last race with Ineos before leaving for the Israel Start- Up, where it will run next season. "It is a strange feeling, but it is also sentimental. The Vuelta a España is the race in which I discovered that I could be a favorite for the great tours with this team nine years ago, so I will now run the Vuelta, in which it will be my last. race with Ineos, it has a special feeling. It's a race that I have always liked and it's fantastic to be anchored in a great lap in that sense, "said Froome.
Froome also wanted to talk about his recovery after the serious crash he suffered at the Dauphiné last year and how, despite the seriousness of the injuries, he has received encouragement that has made him confident of recovering his level before the accident. "Fortunately, from the moment I woke up in the ICU, the surgeon told me: 'Listen, you have several serious injuries, but you will be able to recover from all the fractures and you will be able to make a full recovery, so there is no reason why you cannot come back to the highest level. 'For me, that was what I needed to hear at the time. Since then I have started rehab and I feel like going back to racing is like I had a second chance. "

Photos from as.com