Chilling accident in MotoGP: Rossi is born again
Zarco and Morbidelli went to the ground after doing the sharpening, the bikes of both riders went flying and brushed past Rossi and Maverick.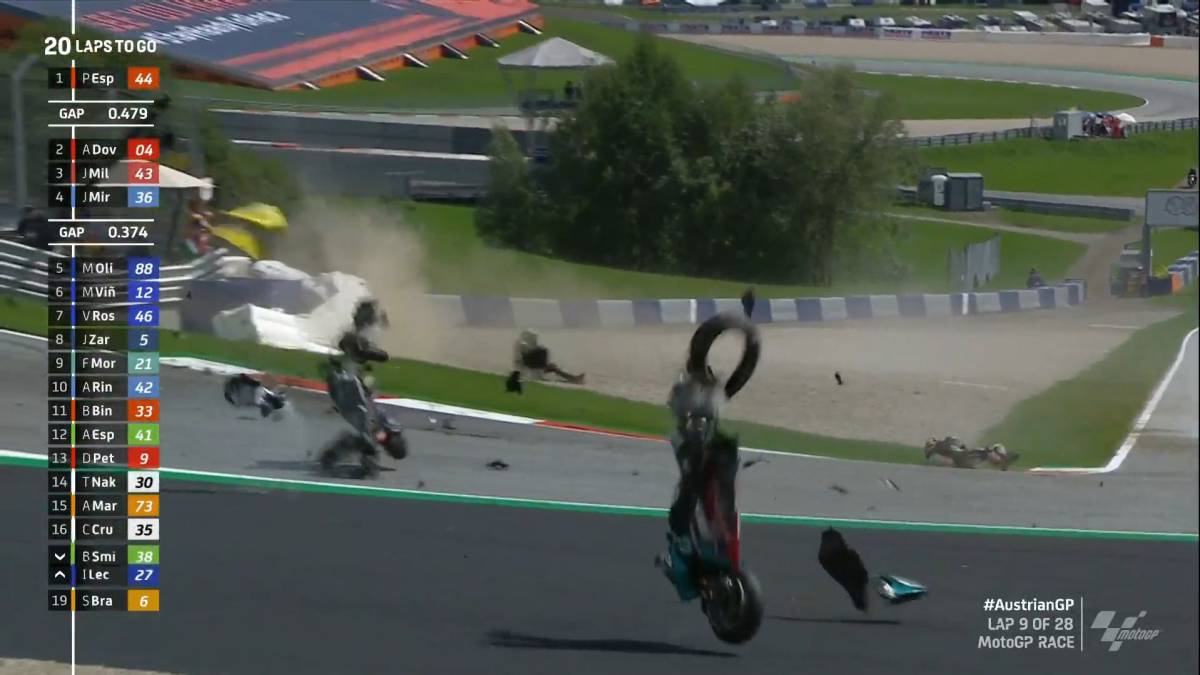 Chilling what happened on lap eight of the MotoGP race of the Austrian GP. Zarco passed Morbidelli and was placed on his line, the Italian was forced to brake but could not do it enough and Franco's front wheel and Johann's rear one touched. Both pilots went to the ground and their mounts were flying back onto the track. On their flight they brushed past Rossi and Maverick and did not impact Valentino Rossi by centimeters.
The Italian Yamaha, after the incident put his hands to his head thinking about what could have happened if the motorcycle hit him, Valentino was born again. Zarco left on his own foot and Morbidelli was taken by ambulance to the circuit clinic, although he also got into the vehicle himself.

Photos from as.com