Chaos in the under-23 test due to a bus stuck on the route
The Civil Guard diverted a tourist bus that was stranded in an area of the road where runners circulate.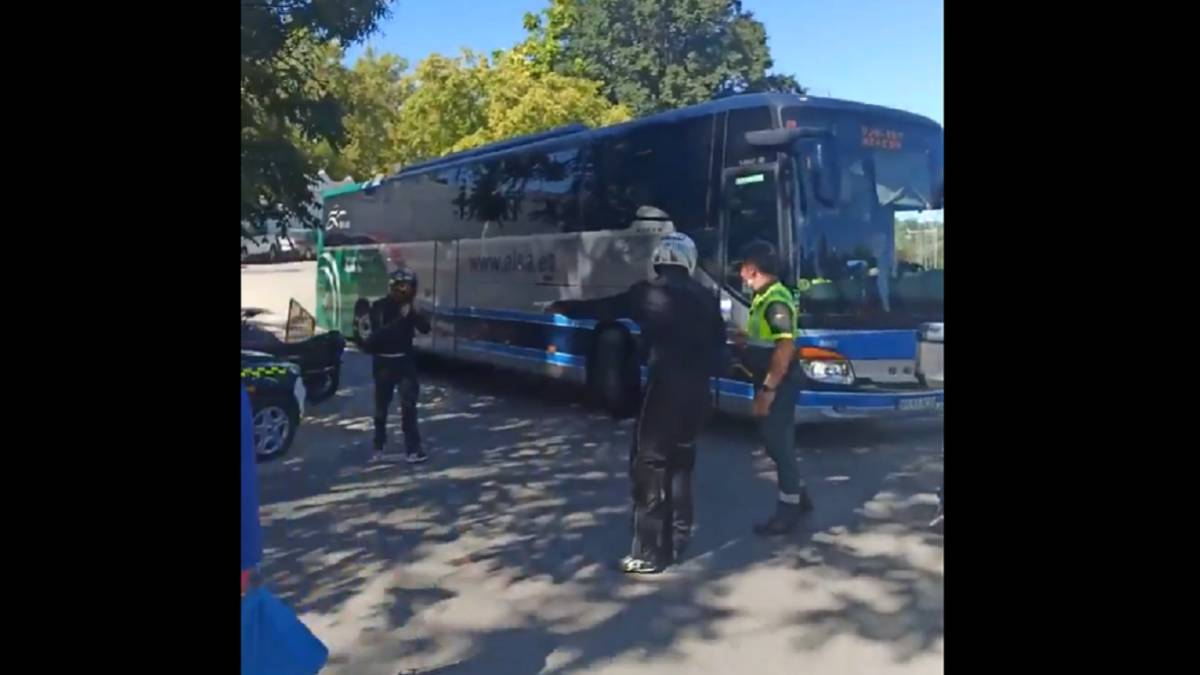 Total chaos in the men's under-23 event of the Spanish Cycling Championships. After the first passage through the finish line of the circuit set up in Jaén, an unforeseen event took place that turned the race upside down. The Civil Guard diverted a tourist bus so that it did not travel along the test route, at which point, when trying to take another course, the vehicle was completely stranded on the road.
The images, taken by members of the Burgos BH group, show how the bus is completely immobilized. As reported by the RFEC and other sources consulted by AS, the race is neutralized by the possibility of finding a solution, which could go through a tow truck that removes the vehicle or readjust the initially planned route.
Photos from as.com