Champ to wear black and white sneakers during BMW to honor Jacob Blake
The American golfer will thus join the racial protests that have resurfaced in the US after the African-American was paralyzed by police shots.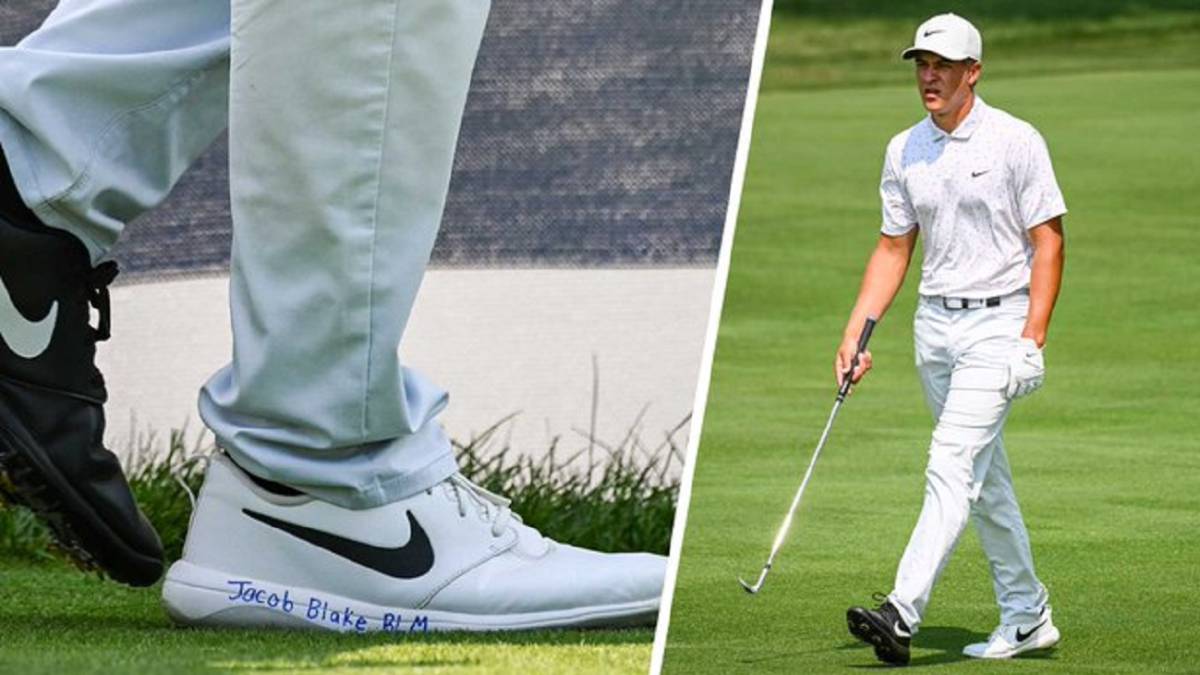 Racial protests resurface in the United States as a result of the case of Jacob Blake, paralyzed from the waist down after being shot seven times in the back by police officers as he was walking towards his car in the town of Kenosha, Wisconsin (USA). The satiety has reached the main sports leagues in the country. The MLS, the MLB, the WNBA and the WTA have joined the boycott initiated by NBA players and have stopped their activity.
The PGA, for its part, issued a statement on Thursday in which it stressed its support for the protests as "peaceful, powerful and player-led ways to use their respective platforms to achieve the urgent need for change." But the circuit will not stop and this Thursday the BMW Championship started normally, the second stop of the FedExCup playoffs with Jon Rahm at stake.
Normality on paper, because some players have also decided to signify themselves. This is the case of Cameron Champ, who this week will wear black and white sneakers to promote racial equality and honor Jacob Blake. On the sole, written in marker, will feature the inscription 'Jacob Blake BLM (Black Lives Matter,' Black lives matter ', the motto of the protests)'.
"It is simply a matter of expanding awareness and sticking to what I believe and what I think should be changed," says the Californian, one of the young talents of the circuit: "I have seen many other athletes talk about it. situation where a lot of people don't want to express themselves and I get it, but at the same time it's a reality. It's what we're living through. People have ignored it for a long time and there has come a point where it has exploded. And this is just the tip of the iceberg. Change is necessary ".
Photos from as.com