Celtics substitutes fall to redeemed Wizards
Scott Brooks's men avoid leaving the bubble in their last game without scoring a single win. Stevens reserved 6 players thinking about the opening of the playoffs against the Sixers.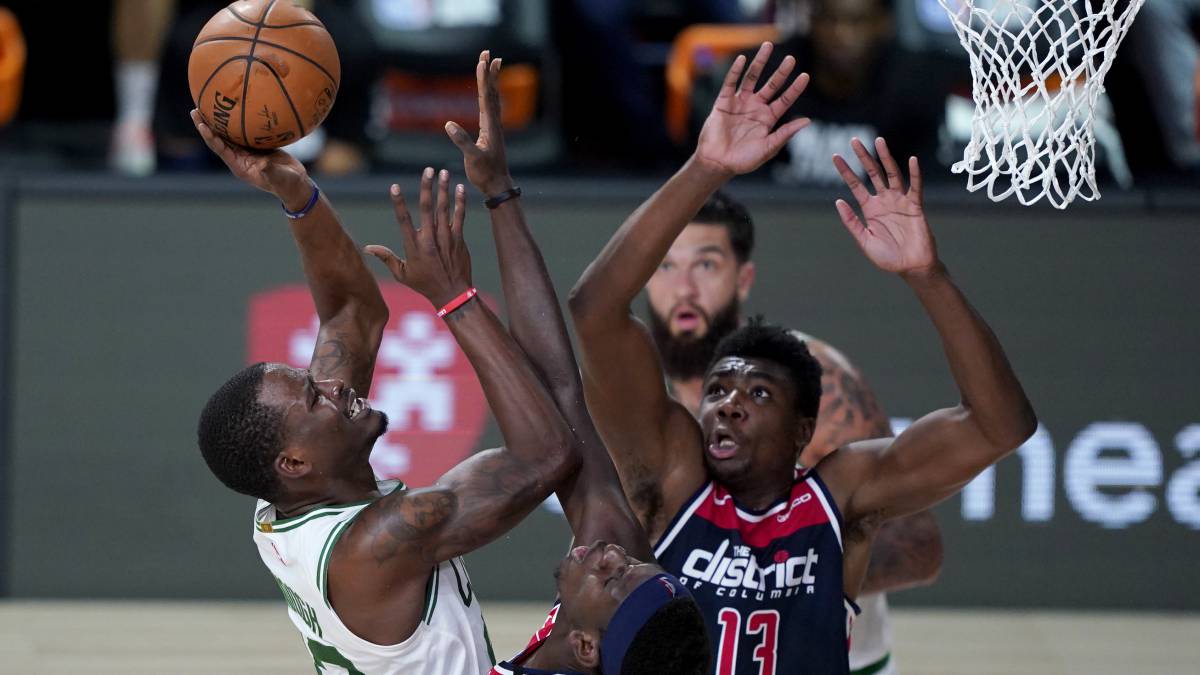 On the horn and against the second unit of the Celtics. The Wizards become the first team to leave the Orlando bubble, after a disastrous trajectory motivated in large part by the shortage of sports objectives with which they reached the 8 games they should play. However, in the last match they achieved the revenue that they had not obtained in the previous 7 matches, a victory.
Brooks' men managed to avoid leaving the bubble by being the only team without scoring any wins. The lack of minutes in the bulk of the players present on the court was denoted from the start of the match. Many inaccuracies, plays without finishing in shooting, 7 losses of the two teams in the first 5 minutes of the game, presaged a stake in which the least imprecise would prevail.
The Wizards dominated the first 12 minutes of the game, led by an accurate direction of play from Jerome Robinson and an accurate Thomas Bryant in the paint. The partial low of 21-26 was reflected in the poor numbers of both teams in both field goals and 3-pointers, neither of them reached even 40% in the first quarter. In the second, Stevens' men improved significantly with a more intense zone defense and an important growth in the success of field shots. Devonte Green, who played the entire first quarter, continued to be the scoring leader in his team with 14 points, however others such as Waters or Grant Williams appeared more assiduously.
In the third quarter, the Celtics started with solvency and endorsed a 15-5 start to the point of getting 5 points up, however everything was a mirage. The sensations improved in the second quarter by Tremont Waters came to nothing, the game ended with up to 5 losses, and the Celtics were losing fluidity in attack while the Wizards kept the type until the point of ending the quarter again ahead .
The last quarter left little to be extracted in a game in which both were already looking to new realities, just 31 points between both teams, they ended up giving the victory to some Wizards who said goodbye with honor. A triumph in which, in addition to Thomas Bryant's 26 points, Troy Brown Jr.'s 17 points stood out. Now, the Celtics await the Sixers in the first round of the playoffs, pending the physical condition of Simmons and Embiid, while the Wizards they already see the next season.
Photos from as.com