Castro pulls ambition: "We are going for more, for much more"
The president of Sevilla, Lopetegui and the captains of Sevilla, present at a private ceremony to celebrate the sixth Europa League title.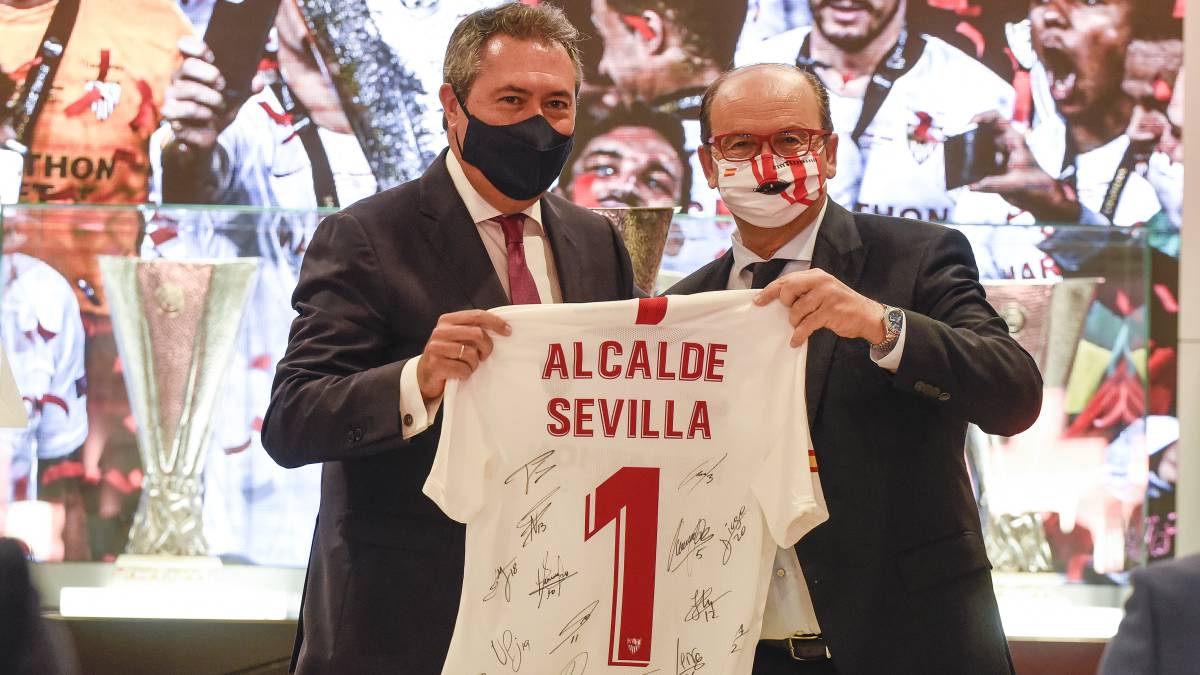 Sevilla had to improvise a different celebration than the usual ones after winning their sixth Europa League title. The health crisis due to Covid-19 conditioned the celebrations and the club organized a private event at the Sánchez Pizjuán stadium in which José Castro, president of Sevilla, Julen Lopetegui, its coach, captains Jesús Navas and Sergio Escudero, were also present the president of the Junta de Andalucía, Juanma Moreno, and the mayor of the city, Juan Espadas. Castro was clear when he wanted to look to the future: "Sevilla is the flag of Seville and Andalusia because we are Seville and successes are successes of our land. I want to send a message to our fans, the demand has made us grow, we are going for more, but above all we are going for much more, because we do not know how to do it any other way ".
In this way Castro closed his speech in an emotional act in which he also complimented Jesús Navas: "I discover myself with you, your tears are the pride of our sevillismo, you are our emblem, our symbol. If someone deserved to lift that title, that was You. Congratulations to our squad, Sevilla overcome obstacles. This UEFA has not been easy, but we have reached where we have arrived. We were born to live days like yesterday. "
Castro also recalled those who are not, such as Reyes, Puerta, Campanal or Biri Biri. Especially emotional were the words of Julen Lopetegui about Reyes: "I have to dedicate this title to all the fans, who love us and suffer for us, especially the parents of José Antonio Reyes. I recently saw an interview that left me touched in the who said they had little desire to continue living, I hope this is a bit of joy and encouragement. This title goes to all those who are not there ".
Photos from as.com