Carlos Sainz: "Points are not recovered, they go to waste"
The Madrilenian "trusts" in McLaren to solve the problems in the tire changes: "I have had all three of them."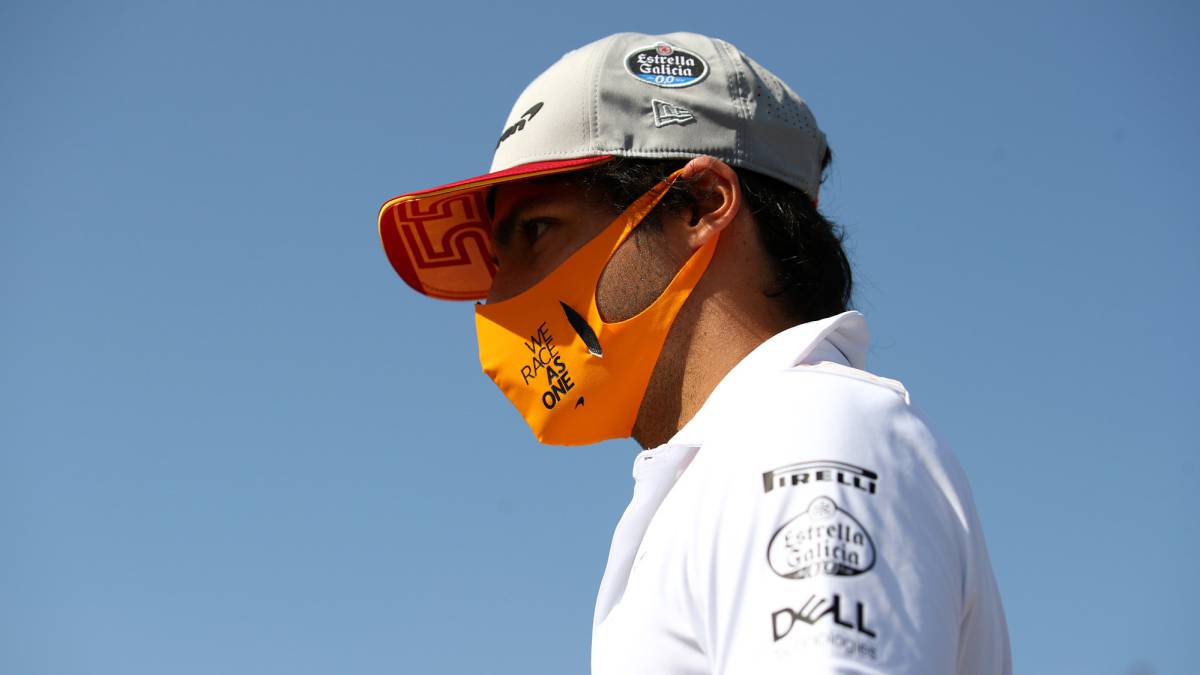 Carlos Sainz is confident of turning the situation around after five races that have not been without drawbacks, especially in the pit stops. The McLaren from Madrid speaks to the Spanish press before the home grand prix, in Barcelona.
-After the umpteenth error of the team in a tire change, how are you?
-Confidence is intact, the team tries to make the best possible pit stop but we know that it is an area in which we must improve. It has cost us many points, but each problem has been different. A failure in a mechanical sensor, bad luck from traffic and a human error that can happen to anyone. The problem is that all three of them have touched me, it has cost me many points but it is what it is. We have to improve that area so that the Spanish GP is a turning point this season.
-His fastest stop of the year is far from the Red Bull average…
-We have problems, we handle the numbers within the team and we are aware. A pit stop costs us a lot of time because it costs a lot to win a second on the track. But my bad saves have not been three seconds, hopefully, but seven or eight. We have to keep working and the whole team is pushing in the same direction to try to improve it. But it won't be fixed overnight.
-Are you wasting Racing Point mistakes so far?
-We do not look only at Racing Point. Also at Ferrari, Red Bull and Renault. The second Silverstone did not go well for us, we are frustrated and pissed off at having missed so many points in five races. It bothers me, I'm not happy and I remember a lot because no one is going to return them to me. Points are not recovered, they are in the trash. You have to look for that positive trend that I managed to get myself into last year.
-How will McLaren be in Barcelona?
-We raced with the same car the two races in England, other teams changed the car a little more and maybe they found something that we did not. I don't think there will be many improvements, just like Renault, but in Barcelona we all started from scratch. We did not do well here last year because the last sector is one of our main weaknesses. We go to the weekend with the same desire and intentions to finish within the points.
-Are you expecting another two-stop race?
-We all know that a two-stop race is possible this weekend, but it will depend on the traffic. Those of us who went to two at Silverstone got into traffic and it will be the same here. Blisters, because of the heat and dirty air, are magnified. The desire to stop in the pits to exit behind a car is less and there will be teams that try to go to one. But the wheels are going to suffer a lot, it is very hot and the last sector is going to be crucial. To us, in particular, the fewer stops the better. We'll see how it looks.
Photos from as.com