Carlisle: "Doncic sees the game as Larry Bird and Jason Kidd"
The Dallas coach surrendered to his pupil's game. Antetokounmpo was not left behind: "He is one of the most talented guys I have ever played with."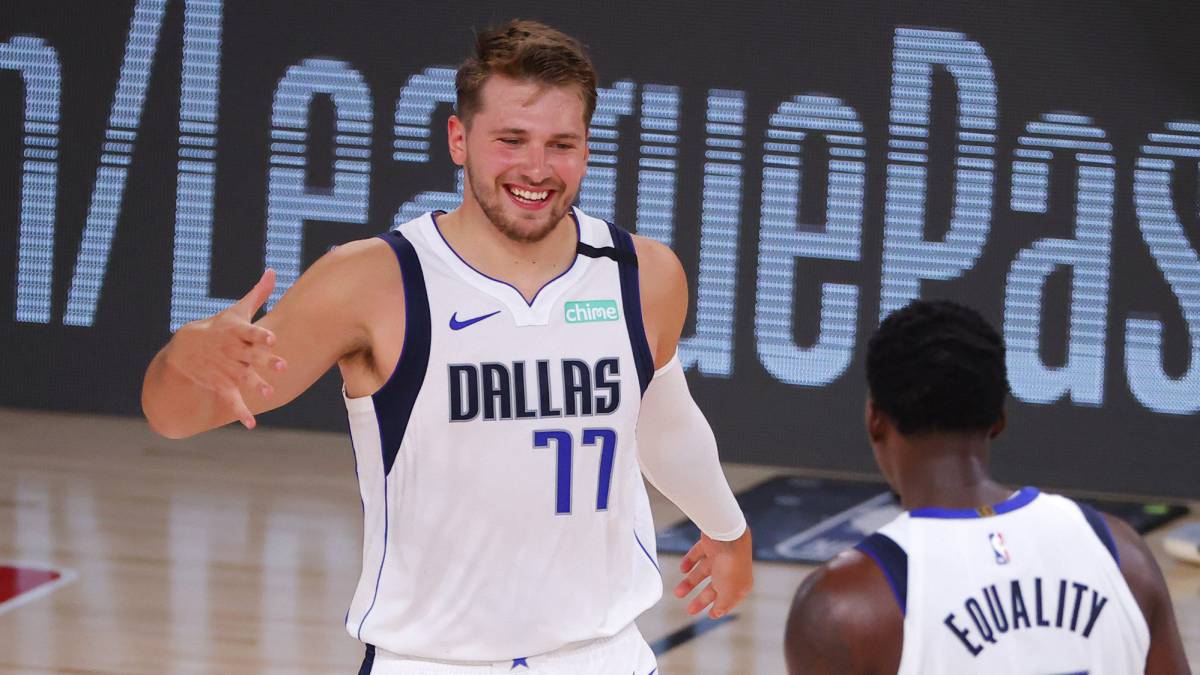 Luka Doncic once again shone in the Orlando bubble. After his exhibition against the Sacramento Kings (34 points, 20 rebounds and 12 assists) and against the Los Angeles Clippers (29 points), the Slovenian point guard gave another great show against the Milwaukee Bucks. He signed his 17th triple-double of the course with 36 points, 14 rebounds and 19 assists! His record in the NBA. His best to date was 17 against Sacramento on January 15. A passing skill that earned his team 45 points, two less than the course maximum held by LeBron James (47 against Orlando in January this year) .
"He knows where all his classmates are. Not only in attack, but also in defense. That's the sign of a wise guy. I played with Larry Bird and he could see everything that way. I had the privilege of coaching Jason Kidd and he could see it all like that, "said Rick Carlisle, coach of the Dallas Mavericks, of his pupil's brilliant vision of the game.
The coach continued praising his player: "I would pay money to see him play. I don't say that about many players, but Doncic is really special. Luka is not only a great basketball player. He is a great artist. "
He was not the only one to surrender to Doncic this past dawn. Giannis Antetokounmpo, forward for the Milwaukee Bucks and MVP of last season (and one of three candidates in this one), also referred to the game of the former Real Madrid veteran: "He is one of the most talented guys I have played with. He's improving his entire team, "said the Greek international. The rivalry between the two is shaping up and will be one of the biggest in the future.
Photos from as.com