Campillo fights to the end in The Belfry, but Hojgaard wins
The Dane staged a tremendous comeback with -7 on the final day. He made the playoff with Walters and knocked him out. The Extremaduran became co-leader and finished seventh with -11.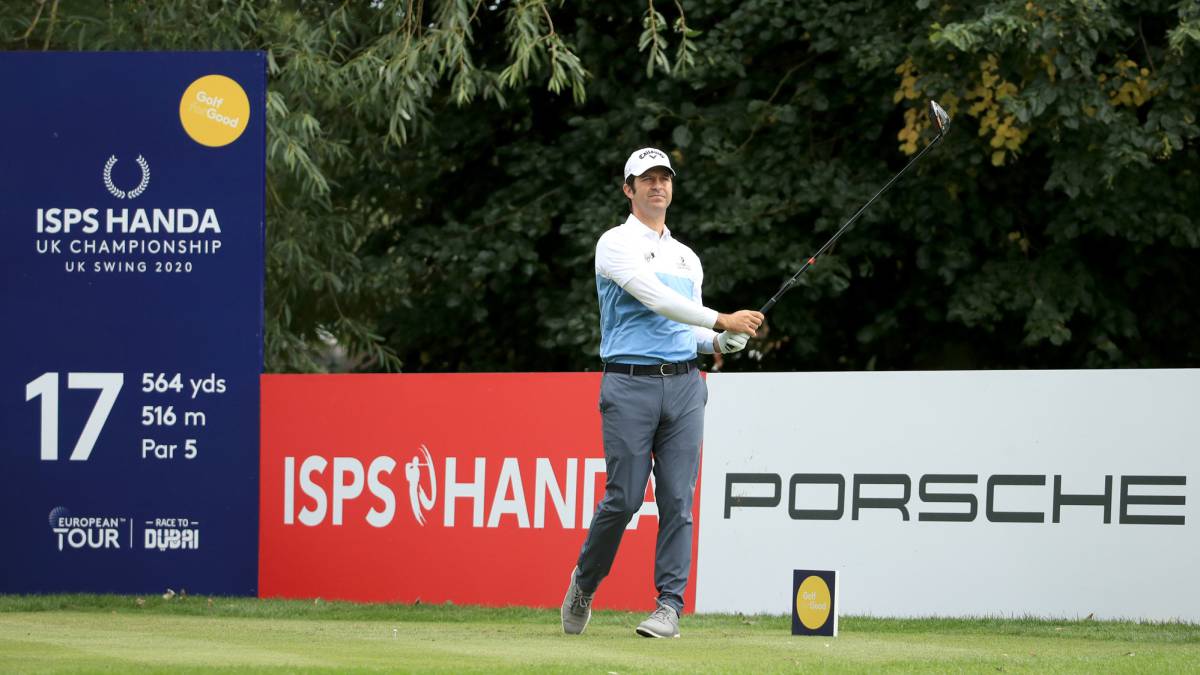 After the three days leading up to the tournament, South African Justin Walters was overtaken in the last round by Rasmus Hojgaard, the protagonist of the best card of the day at the UK Championship, which was played in Sutton Coldfield (England), with 65 strokes (7 under par), to force a playoff of the champion on the second hole.
With a global of 274 hits over the four days, 14 below par, he was the final winner, thrown by an 'eagle' on the twelfth hole and by six 'birdies', but also benefited by the irregular course Walters, who went to 70 strokes: he lost, above all, because of his 'double bogey' on the eighth hole.
Already in the tiebreaker, because both finished balanced with 274, the 19-year-old Danish won the second time, because his opponent conceded a 'bogey' with five strokes. He made a pair, with four, to score victory at Sutton Coldfield. He had already been third at the beginning of August in the English Championship and second in the British Master played on July 25.
A one stroke between third and fourth place was finished by Frenchman Benjamin Hebert and German Martin Kaymer. The two presented a route this Sunday of 69 strokes, insufficient to discuss the leadership of the classification in the last appointment, in which the Frenchman conceded three 'bogeys' for one of the German player.
Behind, neither the Austrian Bernd Wiesberger nor the Scotsman Craig Howie was enough to level the best courses of the day, with 65 impacts to complete the 18 holes, to advance beyond the fifth and sixth place, with 276 in total, both weighed down by his irregular performance especially on Friday and Saturday.
Spanish Jorge Campillo, meanwhile, shared the seventh position with English Marcus Armitage. This Sunday with a card of 68 strokes (4 under par), he was finally penalized by the 'bogey' of the penultimate hole, with which he lost the fourth place that he had reached on the third day, on Saturday, with a good round.
Photos from as.com