The media has stopped its renewal with Rennes and that gives Real Madrid options for the summer of 2021. The player has a contract until 2022.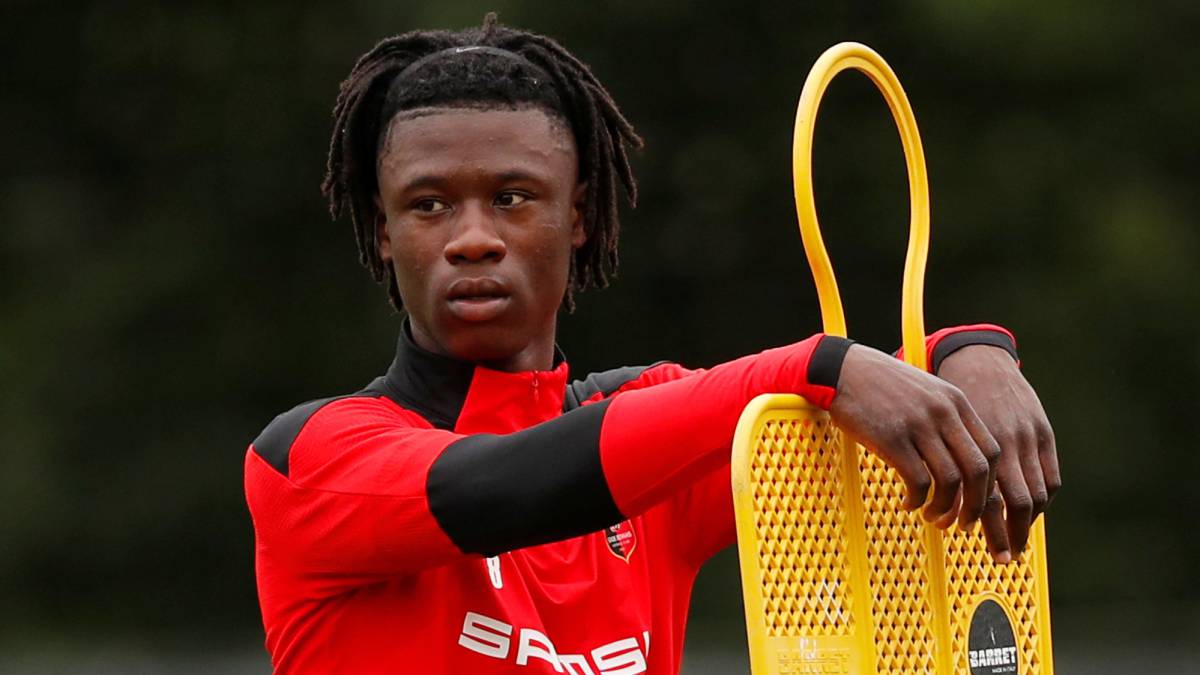 Eduardo Camavinga (17 years old) has stopped his renewal with Rennes in his tracks, which gives Madrid clear options to try his signing in the summer of 2021. In the strategy of the white entity, no incorporation is planned in this summer period . That put their incorporation in danger.
According to this newspaper, Rennes' qualification to play in the next Champions League has been vital for Camavinga to make the decision to wait one more year in France. If not, the footballer was about to accept some of the important offers that he had on the table to leave this summer, mainly those of Bayern and PSG. In this new scenario, waiting to leave for the summer of 2021, when he only has one year left on his contract, he will be able to get a better contract because the transfer will be cheaper.
A source close to the player tells AS that he was upset with the fact that Rennes did not give importance to his case and that they did not offer him the renewal until just a few dates ago. The positions of the top sports management have just changed (Nicolas Holveck for the presidency and Florian Maurice for the sports management) and the first steps have been in the wrong. The worst, when nothing else to arrive they valued him in 80 million euros publicly. Now, Mousa Sissoko, the footballer's representative, calculates that if he does not finally renew, he would leave in 2021 for 40 million.
Camavinga is not the top earner at Rennes. It has transpired that his salary is around 2.1 million euros gross. Ahead are players with less weight in the game such as Niang or Grenier (both earn 3.3 million according to the figures published in the press) or Nzonzi (which reaches € 5M). For Madrid it would not be a problem to put him in an intermediate step of his salary bill and that would suppose a substantial increase for him.
For Camavinga, enduring this season at Rennes has been the perfect solution, but everything was dependent on the team playing the Champions League so as not to cut their progression. He has a great sentimental link with Rennes, not only with his owner, the tycoon François Pinault, the greatest fortune in France of which he is a right eye, but also with the coach Stephan (son of Deschamps' second), who trained him in the inferiors and bet heavily on him when he made him debut with the first team. "I'm staying here this season," Camavinga recently said on Telefoot. "The rumors? Frankly, that doesn't bother me at all. It's football, you have to prepare. In football there are rumors, true things, false things. You shouldn't pay too much attention to it. My decision about my future? I'm just from Rennes. I have years left on my contract and I am happy to be Rennes today. " Tomorrow, Madrid will knock on your door.
Photos from as.com