Caio Henrique goes to Monaco
As AS has learned, the agreement between the Monegasque club and Atlético is total for 8 million plus 2 in variables. He will sign for five seasons.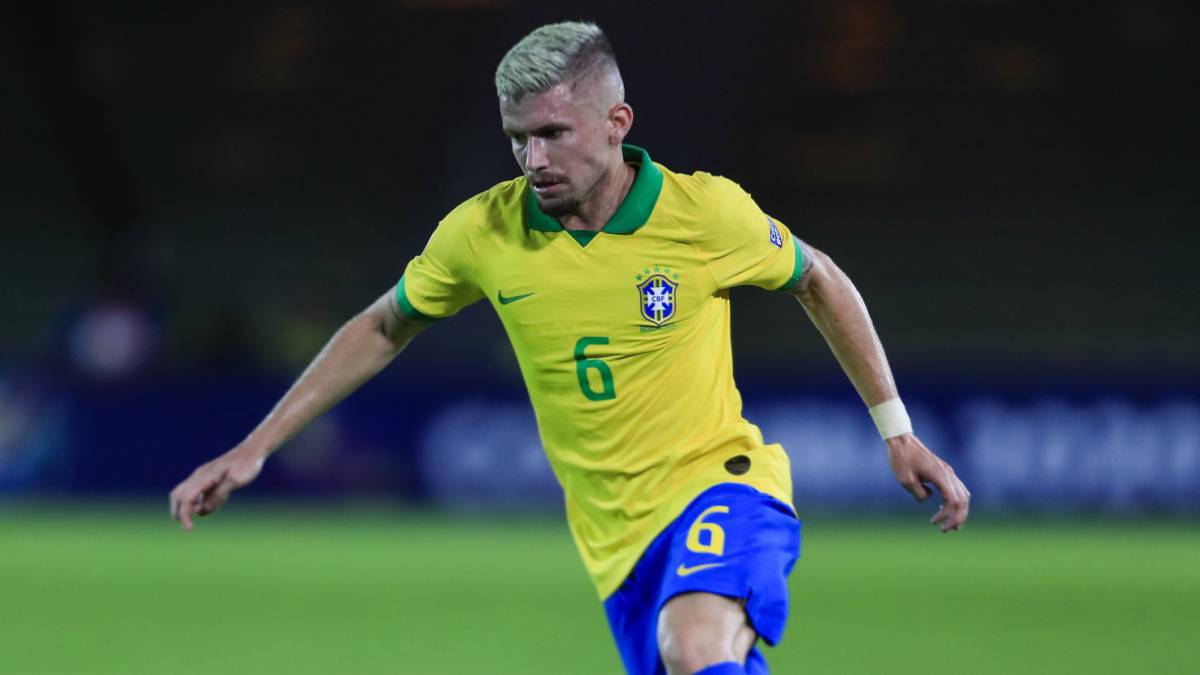 Caio Henrique (23 years old) second stage at Atlético de Madrid will end before he can start. As AS has learned, the left-back (he can also act as a midfielder) is going to sign for Monaco. The agreement between the clubs is total for 8 million euros plus 2 in variables. The footballer is in the Principality to undergo the medical examination, solve some fringes and sign for five seasons.
Two factors have led to this situation. First, the need in the Metropolitan Wanda to make money due to the economic crisis. There is urgency in the accounts, especially if you want to strengthen another position by going to the market (like Marc Roca a lot ...). And second, the player's desire to join a project, after having excelled at Brasileirao and being a fixture in the Olympics of his country, which would ensure him prominence and starting status. It is the best way to stay strong for the Tokyo Games and enter the Canarinha with strength. Monaco has done so, which means a contract with a salary higher than that which Atleti was going to present him after his return.Benfica and Porto, the other great interests in Caio Henrique
Niko Kovac's team has thus prevailed over the rest of the suitors by taking over Caio Henrique. In these last weeks, during the dispute of the final phase of the Champions, the agents of the paulista, Jorge Mendes, Deco and Lecca de Camargo, have seen in Portugal with Oporto and Benfica. Both were very interested but first they had to sell Alex Telles and Grimaldo, which required time that Atlético did not have. In Spain, a member of Monchi's secretariat has been in contact recently to find out his situation for Sevilla. Marseille also tried in France and Everton in England.
In this way, Atlético will enter around 10 million Caio Henrique, a player he signed for 600,000 euros from Santos in 2016 and with only 18 years. For the left-handed lane of the defense, a position that already limped in 2019-20, Simeone is now left with Renan Lodi and Manu Sánchez. A loan for the youth squad was not ruled out, very close to Osasuna, but the Brazilian's departure has caused Wanda to rethink this loan. The youth squad, recently summoned by the U-21, served as a substitute for Lodi and took a step forward after the break. The rojiblanco club wants there to be a natural replacement in the position, so the boy's permanence is closer today than yesterday.

Photos from as.com