Cádiz presents the kits for the 2020-21 League
The club also presents travel clothing and coaching staff for Primera. Adidas is still the brand in charge of dressing yellows.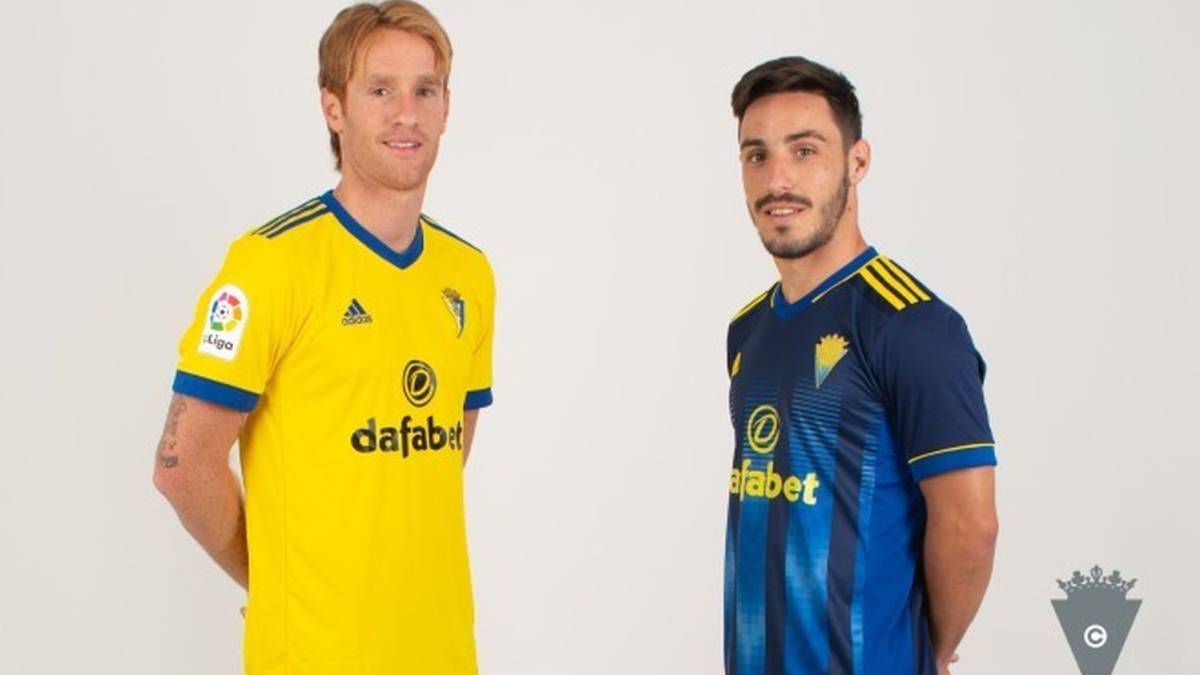 Cádiz announced yesterday through its social networks that today Monday they would announce something new and it has been. The club has virtually presented the new garments and kits that they will wear on their return to the First Division. Adidas continues to be the brand that is responsible for dressing the Cadista team.
The first thing they presented was the travel garments, both for the coaching staff and for the players, which only differ in the intensity of the blue color. The darkest is for technicians and the lightest for footballers. In training, the technicians will wear black.
The kits with which the team will play their matches were made to wait a little longer. The home kit, presented by Álex Fernández, is a classic design: a plain yellow jersey and blue details such as the collar, the edge of the sleeves, the three characteristic stripes of the brand and the Adidas logo itself.
For the second, presented by Iza Carcelén, a striped design with two shades of blue has been chosen, one darker and the other lighter. The details of this shirt are in yellow and the shield has a holographic design.
As a novelty, the shorts and socks are interchangeable between the two kits. Thus, Cádiz has blue pants with yellow details and vice versa, as well as the socks, some blue and others yellow that will vary according to the needs required by the opponent's kit.
As for the goalkeepers, the goalkeepers who defend the Cadista goal will have three kits, one black, one yellow and one orange. For training the players will wear an electric blue shirt or sweatshirt and dark blue shorts or long pants. From the club they announce that from 6:00 p.m. all the clothes for the new season are available in the official store.
Photos from as.com