Butler pulls the car against Warren and not Oladipo to win
Great game between Pacers and Heat that was resolved in a last quarter where Dragic, Adebayo and a killer Butler stood out. Oladipo, injured.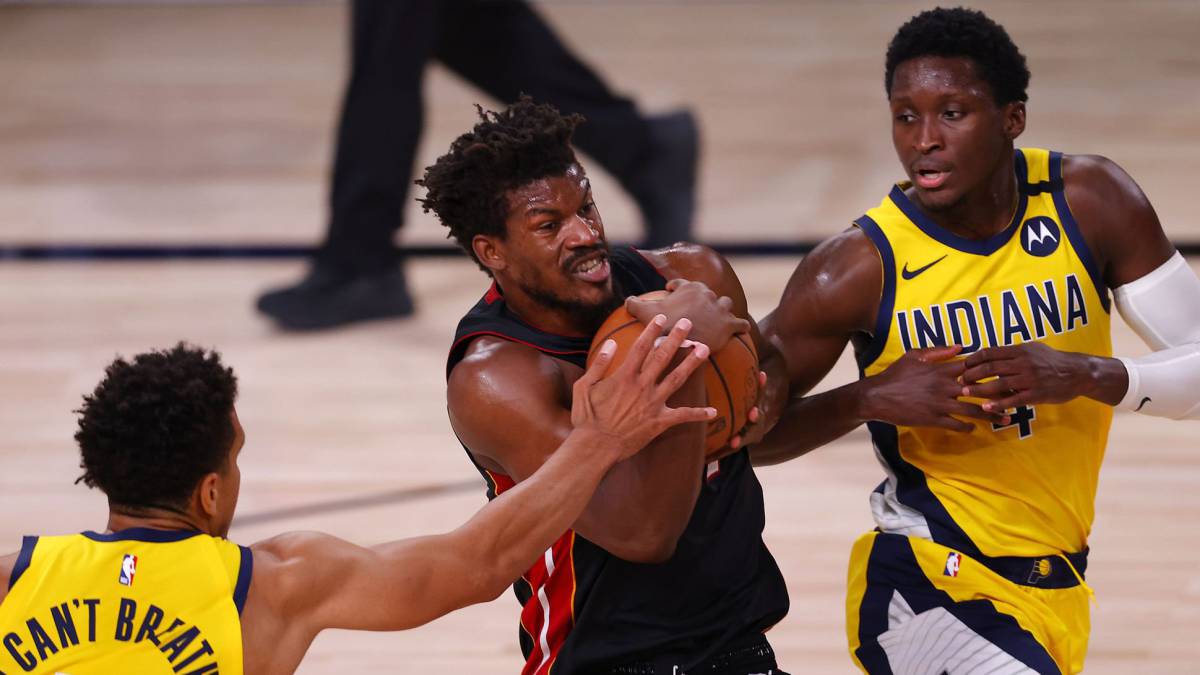 It is one of the most interesting qualifiers of the first round of the playoffs and does not disappoint on the first attempt. Many open fronts and two teams of those who fight dog-face to win the prize. A beautiful series is coming if the Pacers recover from the first blow, a victory on the points (combining the simile of boxing with the same basketball) on a night in which they stretched the options to the maximum.
Nate McMillan, recently renewed, took all the juice out of his bench and it was thanks to this that they stayed so long putting Florida's men in trouble. And that's quite a role reversal, since the wardrobe stands out in Miami and not in Indiana. To the loss of Domantas Sabonis, still without medical discharge, is added the problem of Victor Oladipo in the left eye, who was hit in the first quarter of this game and separated the star from the Pacers for the rest of the game and we will see if not for the rest of the series. Against all odds the locals saw themselves and did not defend themselves badly, but the confrontation fell mature and ended with 101-113 in favor of the Heat.
Photos from as.com