Butler and Heat cling to fourth place in the East
The Heat beat Indiana and remain fourth in the East. In addition, Toronto beats the Bucks in a game in which the starters rested.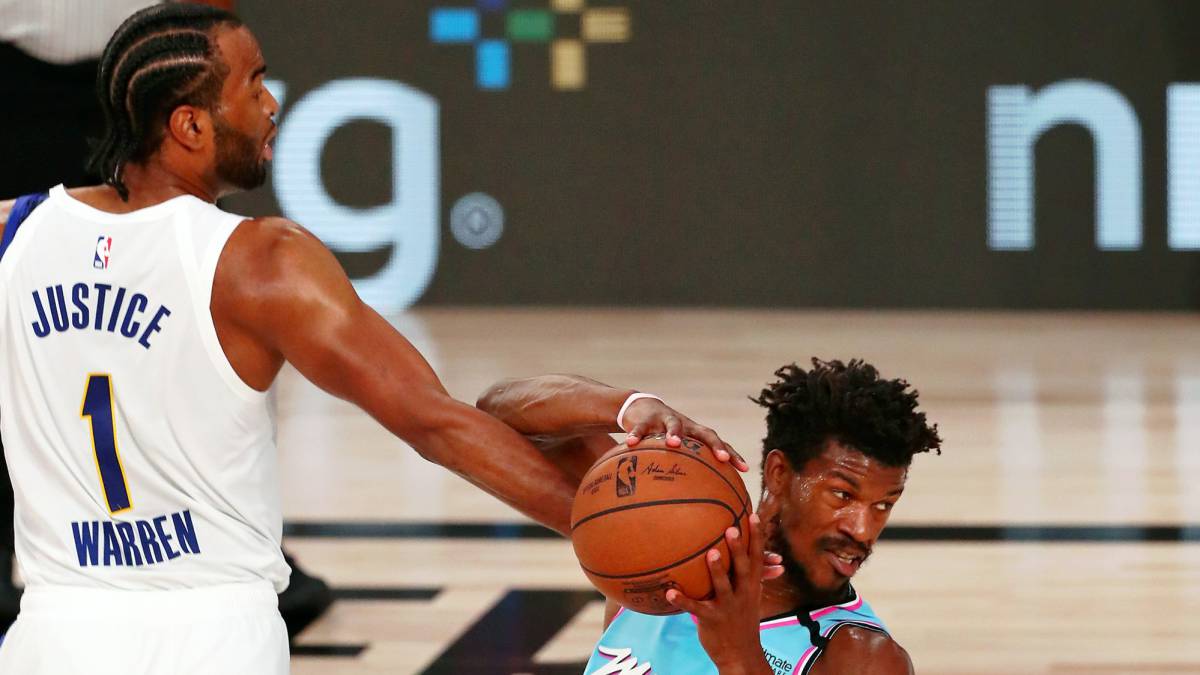 Jimmy Butler returned with the Heat and his great defensive work in the marking that he did on forward TJ Warren allowed the Miami team to easily win this Monday by 114-92 against the Indiana Pacers. In just 12 points was one of the revelations of the bubble (he arrived with 34.8 on average), drowned by a Butler who went to 19 (with 11 rebounds, 5 assists and 4 steals) and prevented him from receiving and shooting with comfort at all times of the game. With the victory, the Heat cling to fourth place in the Eastern Conference and continue to have a field advantage that will not be such in Orlando. In a tie in which, barring last minute surprises, they will face the Pacers.
Derrick Jones scored 18 as a reserve and also helped the Heat win, who again had a good balance between attack and defense and had as many as seven players over ten points. Tyler Herro scored 17, while Duncan Robinson and Jae Crowder made 14 heads. A 35-17 run ensured the victory of the Heat, who faced 14 points from Víctor Oladipo or 18 12 + 8 + 6 from Malcolm Borgdon.
The Raptors beat the Bucks in a no-headline game
With their heads set on the playoffs, the Raptors and the Bucks met in a duel that could well take place in the Eastern Finals but from which no conclusions can be drawn. Antetokounmpo did not play, as did most of the starters for both teams. The unexpected hero was Chris Bpucher, who went to 25 points and 11 rebounds to lead Toronto's victory (106-114). Marc Gasol did play, staying at 0 points but contributing 5 rebounds and 8 assists.
Photos from as.com