Bulls kick Jim Boylen out after two years to forget
The coach leaves with a sad record of 39 wins in 123 games. Atkinson, a former Brooklyn technician, one of the candidates for his job.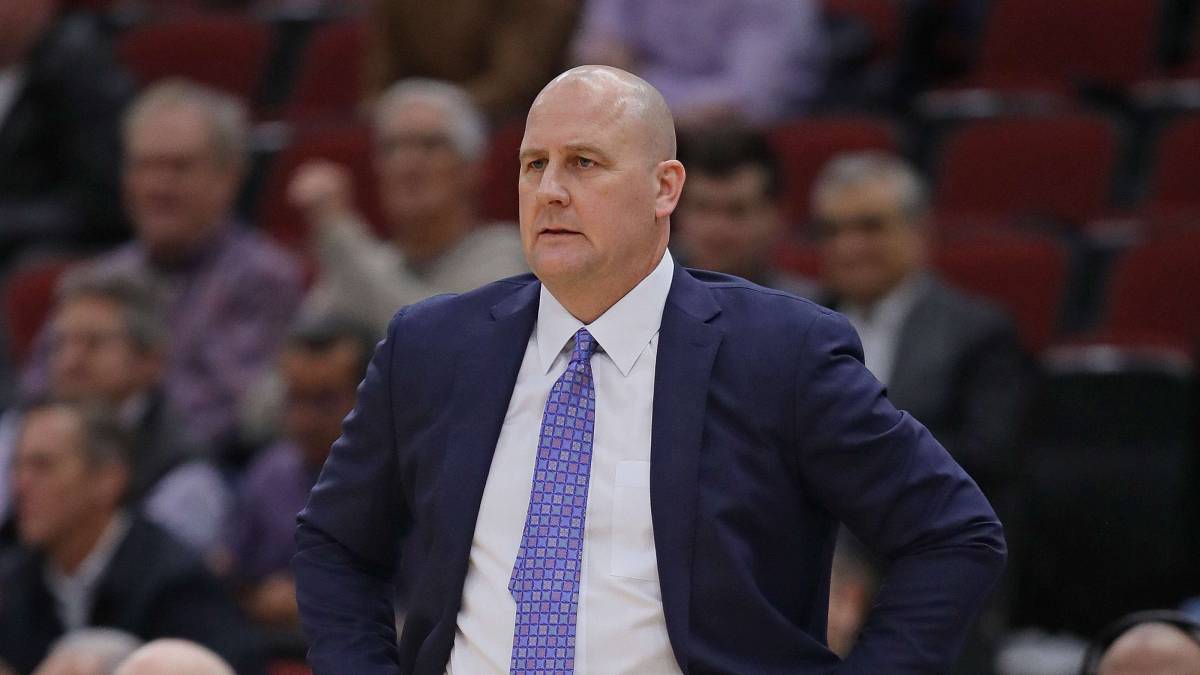 It was the news Chicago Bulls fans were looking forward to the most. Jim Boylen (Michigan, 1965) is no longer coach of the team this Friday. "A renewed focus and evolution in leadership were necessary. It was a very difficult decision, but it is time for our franchise to take the next step in a new direction, "said Arturas Karnisovas, vice president of operations for the organization. The former Denver Nuggets general manager has been the organization's sports brains since April, when he held the thrones of Gar Forman and John Paxson (another two highly celebrated outings in Chicago) .
The Boylen experience has been horrible for the Illinois franchise. The results of these almost two seasons with him were very poor, with only 39 victories in 123 games. A 31.7% of triumphs that exalted the work of his previous boss and owner of the bench before him, Fred Hoiberg: 42.6% (115-155). And, of course, no qualification for the playoffs. Nor smell them. Hoiberg, at least, made it to the final rounds in his sophomore year.
However, the numbers are not the worst. What is tragic in Chicago is the feeling of total stoppage. The game unfolded in this cycle was rough, ugly. No brilliance and no ideas beyond gambling everything on Zach LaVine's inspiration. An outdated old-school libretto, which did not fit in the template and devoured the youngest. Lauri Markkanen, 23, has stalled and is one slip away from becoming a broken toy. His third year, a waste. Wendell Carter Jr follows that dangerous path, while Coby White is in quarantine awaiting his second year in the NBA. Possible substitutes for Boylen
But all that could be forgiven Boylen if the locker room was not an unquenchable fire since he took over the reins, including riots and derogatory gestures towards him by the squad. A calamity that is coming to an end, although for many, Chicago has taken too long to seek a replacement warranties, including Denver Nuggets assistant Wes Unseld Jr., former Brooklyn Nets coach Kenny Atkinson, assistant Toronto Raptors Adrian Griffin and Milwaukee Bucks assistant Darvin Ham, according to Adrian Wojnarowski (ESPN) .
Photos from as.com