Brawn: "Verstappen's limit is not Red Bull's"
The F1 sporting director sees the Dutchman as an "exceptional" driver who can mark an era in the World Cup. "It reminds me of Schumacher," he says.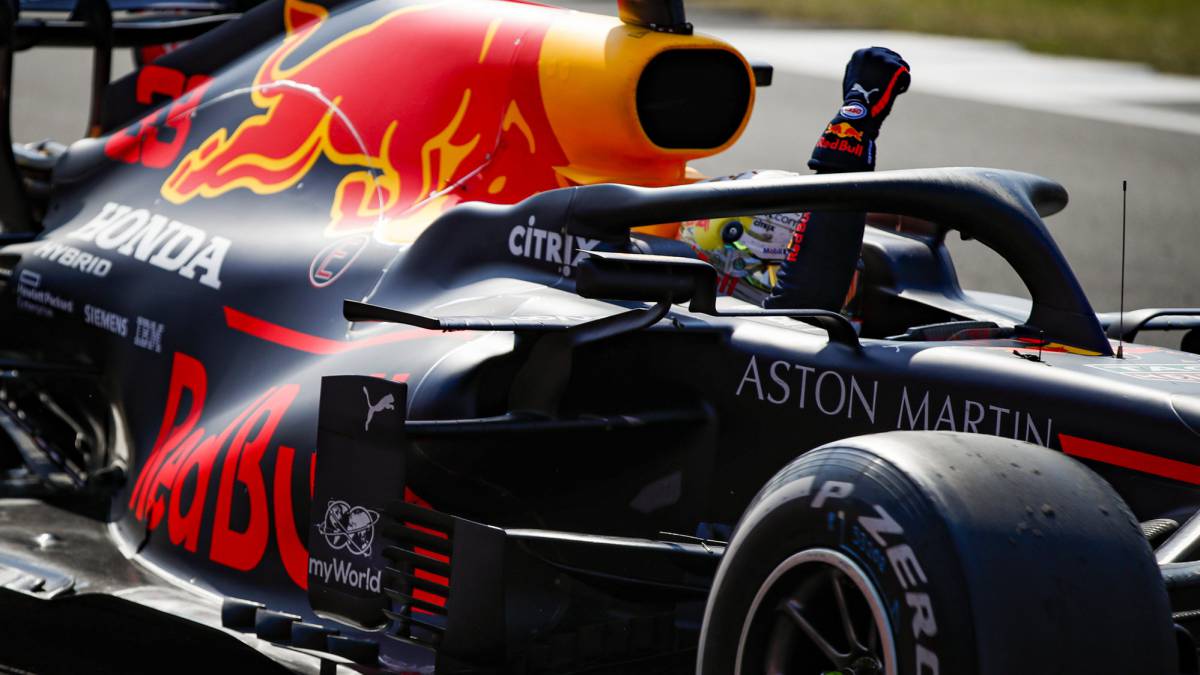 He arrived at Red Bull in the heat of the boiling point of an absolute dominance that Mercedes continues to maintain to this day. His first time with the energetic car ended with a victory that was forged in strategy and on the asphalt, then against the Ferraris with Brackley's two cars out of the race, and the last came with a similar script although, this time , with the real rivals. Verstappen won the game against the W11 at Silverstone with a car that, from the start, does not reach the bar that the star's signature has set at this start and that nevertheless, has managed to strengthen with maneuvers that show how "it has matured up to become an exceptional pilot. "
This is how Ross Brawn, F1 sports director, sees a driver who when he arrived showed that "his speed was clear", but who still needed to strengthen his alliance with the energetic car. Max became the star of Red Bull in 2016 and since then, no one has been able to question his leadership of the team. In fact, the performance of the Dutchman on the English track "showed great confidence and a very strong relationship with the team," says the Briton, regarding a union that had its tug of war. Verstappen wanted a winning car and if Milton Keynes did not offer him those guarantees, the option of leaving the team came to the fore since, as the former engineer says, "Max's limit is not Red Bull's."
Verstappen has grown so much as a driver that even Brawn dares to equate him with one of the greatest: "He reminds me of Schumacher in so many ways." "When you listen to his radio, you see that he clearly has the capacity. He is capable of feeling the subtlety of the car and responding perfectly," the Briton continues arguing about a star he sees capable of marking an era in the Great Circus. Since the season began, Max has been the Mercedes' most direct rival and in the future, he could also become Hamilton's replacement. At the moment it has already become your alternative and that of the silver arrows at the top of the podium, the rest can come with time ...
Photos from as.com