Bora-Hansgrohe criticizes the UCI after a false positive
Ralph Denk criticized the protocols that have been put in place after his team failed to compete in the Bretagne Classic due to a false positive for coronavirus.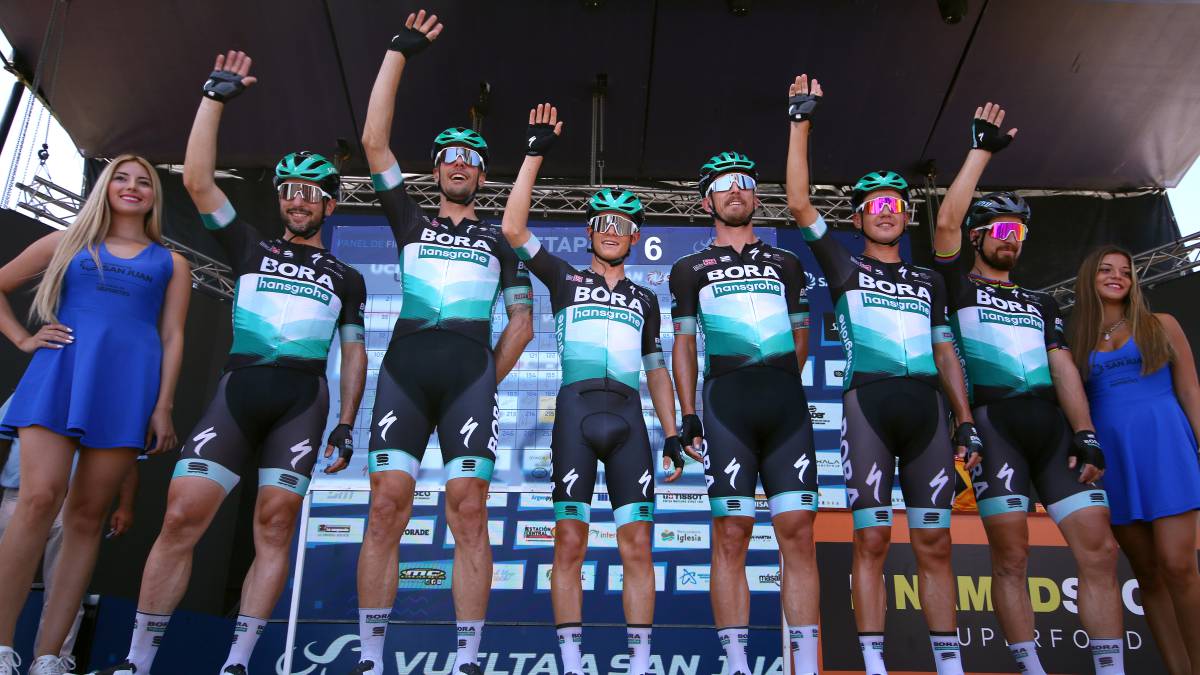 The Bora-Hansgrohe team is still surprised after the episode they suffered this Tuesday, when the team's riders were unable to start the Bretagne Classic after a positive case of coronavirus was detected that, several hours later, was showed that it was a false positive. To be sure, the runners and staff underwent a new test in which they all tested negative.
This episode did not please Ralph Denk, manager of the Bora-Hansgrohe team, who regretted that the runner was not given a second test before the race, just as there are two tests in the anti-doping tests. "It seems that my suspicions have been confirmed. We know that PCRs have a margin of error and this produces false positives. This should not be a problem if there was the possibility to review the results immediately if there was a positive. In the anti-doping regulations it is done a first sample and a second for this reason. If the result of sample A is positive, it is checked with sample B. In the current UCI strategy for testing, this verification is not present. Anti-doping laboratories are also accredited , which means that certain standards have been established and revised.
Denk also argued the damage caused to his team by not having started yesterday in the Bretagne Classic. "We are talking about cyclists who have been preparing a race for weeks or months and who have not been able to start the test because of a false positive. This Tuesday our entire team has dropped out in a UCI World Tour race. It is not only because of the points, also because of the presence in the media or, in other words, the advertising value of the agreements with our sponsors. Today we have not been able to achieve those benefits ".
Finally Denk asks the UCI to be more serious when conducting these tests since, otherwise, it could scare away future sponsors who want to invest in the peloton. "Of course, the health of all those involved should always be the priority. However, it is not satisfactory that considerations have not been given to these aspects. I think that immediate adjustments should be made. We also ask for certainty when it comes to strategies and the procedures for testing. If this does not happen, we will soon have serious problems, because what serious company would want to invest in this lottery? " Regretted Denk.
Photos from as.com