Bono's stop to Raúl was created at Atlético de Madrid
The goalkeeper had trained with the Mexican when they met as rojiblancos and that helped him guess the penalty.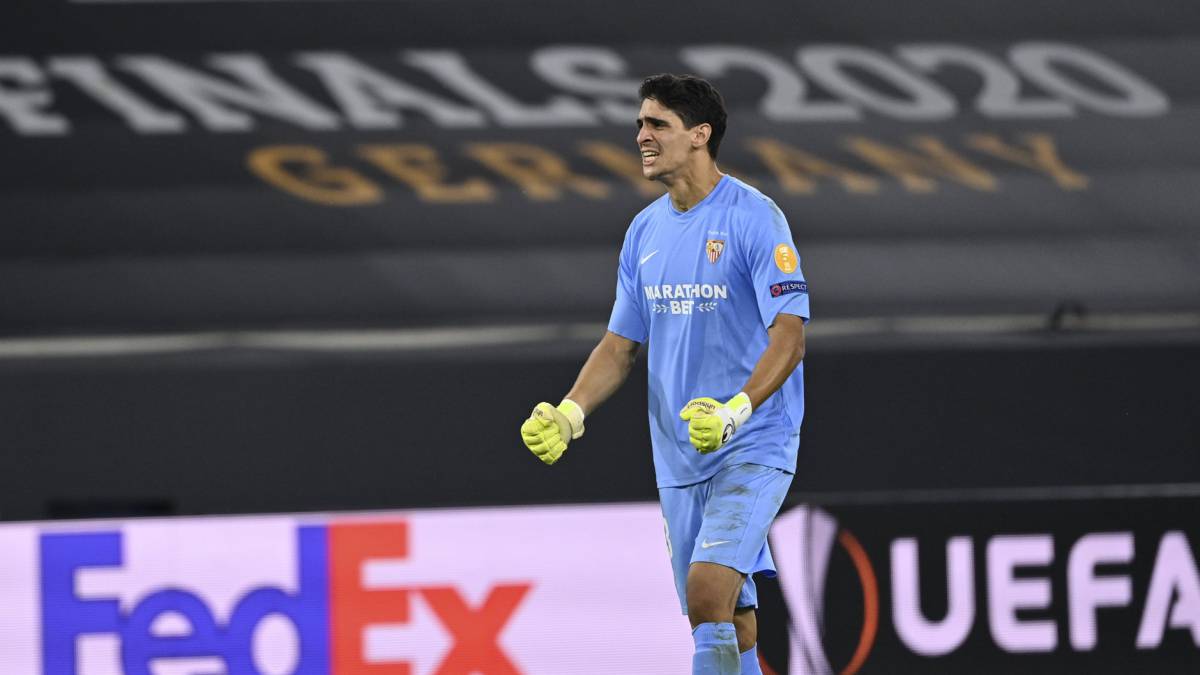 Bono's penalty to Raúl Jiménez was conceived by their coincidence at Atlético de Madrid, during the summer of 2014. The rojiblancos had signed the Mexican forward and Bono, who had been with the subsidiary for several seasons, trained with the elders before going to Zaragoza just before the start of the League. Bono relieved him: "I met Raúl at Atlético de Madrid and I knew that he waited a lot and had that way of taking the penalty."
It was the first penalty that the Wolves forward missed in his club career. He had only missed one of 27 as a professional and it had been with the Mexico team. That magnifies the feat of the Sevilla goalkeeper, who is taking advantage of his ownership like nobody else and that the Nervionenses will have to think about staying, although in principle he was going to return to Girona after the transfer.
"It was very complicated because they got well behind, I think Sevilla insisted, at no time did we lower our arms. I was lucky enough to go to the ball and save the penalty at the right time. I am very happy," says the goalkeeper. Moroccan, who will continue under the three suits in the semifinals against Manchester United, for sure.
Photos from as.com