Bono: "I practiced penalties with Ocampos, who throws similar"
Goal scorer Lucas Ocampos also spoke after the game and warned United: "We have our weapons, winning today was a key moment."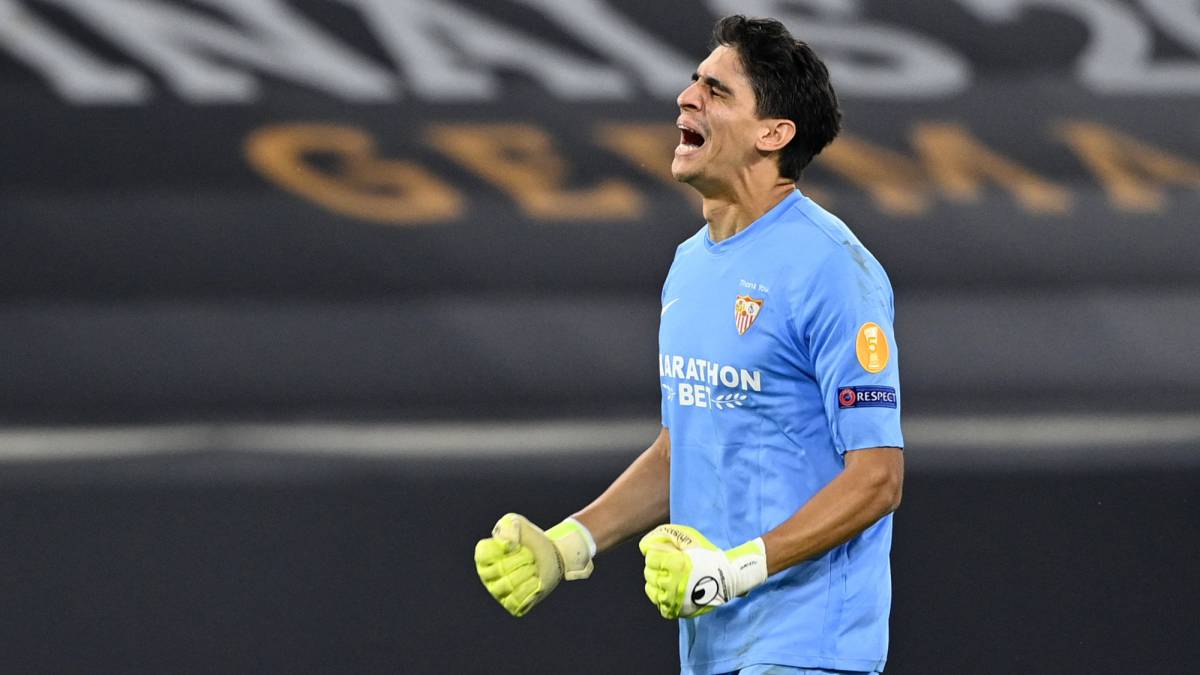 The Sevilla footballers showed their happiness for the victory achieved against Wolverhampton. Bono was the first to reflect that joy: "I am very happy with the work of the whole team. The rival was very organized at the back, they have very fast players and we insist until we find the reward. Ocampos's goal was a very great liberation, it was a relief". Regarding his moment of prominence, it was clear: "I always enjoyed and felt important in the Sevilla boat, playing or not. Now that I have to play it is the same, I give my best. The penalty? I had been practicing in training with Ocampos, who shoots in a similar way, he also knew Raúl Jiménez from Atlético. He usually waits, so at that moment I felt I had to threaten to jump to the other side. I was lucky. " Views of the duel against Manchester United: "It is very exciting, we know that it is an important competition for the club and we are only thinking about the next game. The team has grown throughout the season and now there is a very clear objective and note in the performance of footballers ".
Ocampos also wanted to go through the media: "We suffered, we did what we had to do, we saw everyone's work and we were able to win. My goal? I looked at Ever's center, and it was right there, I was able to give this granite of sand that I needed in this competition. It was a key moment to win today. We are facing a historic team, there is a lot of hunger ". Look at that clash against United: "We have our weapons and we trust" .
Photos from as.com