Bono, the fashionable doorman who has no agent
Atlético signed him for 360,000 euros. After being on loan to Zaragoza, he sold it to Girona. Last summer he arrived at Sevilla. The purchase option is four million.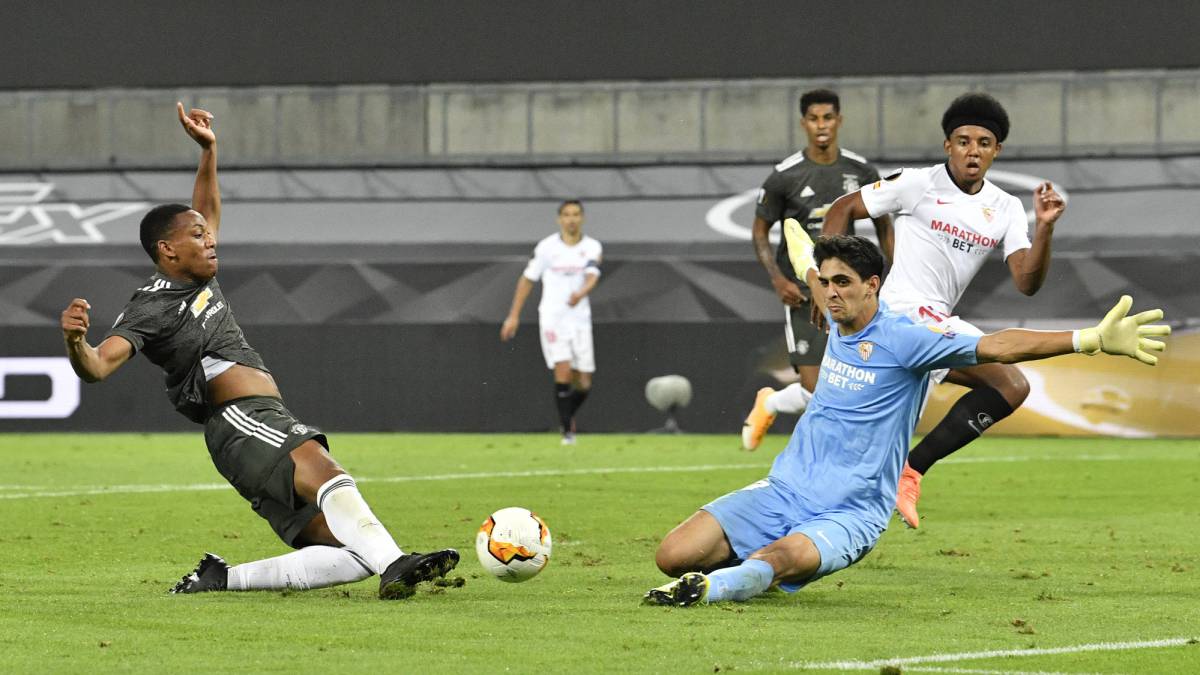 Yassine Bono, the hero of Cologne, the goalkeeper who saved Sevilla over and over again this Sunday with his saves against Manchester United's onslaught is an atypical footballer. He arrived at Sevilla at the limit of the market closure as reinforcement number 13. Monchi brought him for the project of the 2019-20 season under the direction of Julen Lopetegui and there were those who received the incorporation between jokes: "Monchi breaks it! Now he brings Bonus !! How much will the Sevillistas enjoy with the songs from U2 !! ".
The truth is that those who made the easy joke then were right. Because the Sevilla players are enjoying a lot with the stops of a goalkeeper who arrived on the horn given by Girona to be the substitute for Tomas Vaclik. And a knee injury to him has given him a great opportunity. Now that the date of the end of his loan is approaching, many are wondering about the future of Bono, for which Sevilla has a purchase option against Girona for four million euros.
Many also wonder what a possible negotiation with the goalkeeper who lacks an agent will be like. Born in Montreal (Canada), although with Moroccan nationality due to the origin of his parents, he began playing for Wydad AC in Casablanca. In the 2012-13 season he was signed by Atlético de Madrid to the Moroccan club for 360,000 euros. He was part of the Atlético B squad and in 2014-15 he was loaned to Zaragoza, where he stayed for a season. Upon his return, Atlético de Madrid transferred him to Girona, in the 2016-17 season, for 600,000 euros and on September 2, 2019 he was loaned to Sevilla.
In this final stretch of the Europa League Bono is claiming for Vaclik's injury. Many sevillistas ask that the purchase option for four million euros be exercised, which would include a mandatory contract for four seasons. Bono turns 30 in April 2021. Meanwhile, at Girona with the team risking promotion against Elche, they look askance at the prowess of their goalkeeper in the Europa League.
But Bono still has a 'gig' to give. Meanwhile, he has one last challenge: the final this Friday. And anyone who wants to negotiate for him, you know: today he has no agent.
Photos from as.com