Blow for the aspirations of the Celtics: Gordon Hayward will be four weeks out
The forward injured an ankle in the first game against the 76ers and the medical exam reveals the extent: four weeks without being able to play.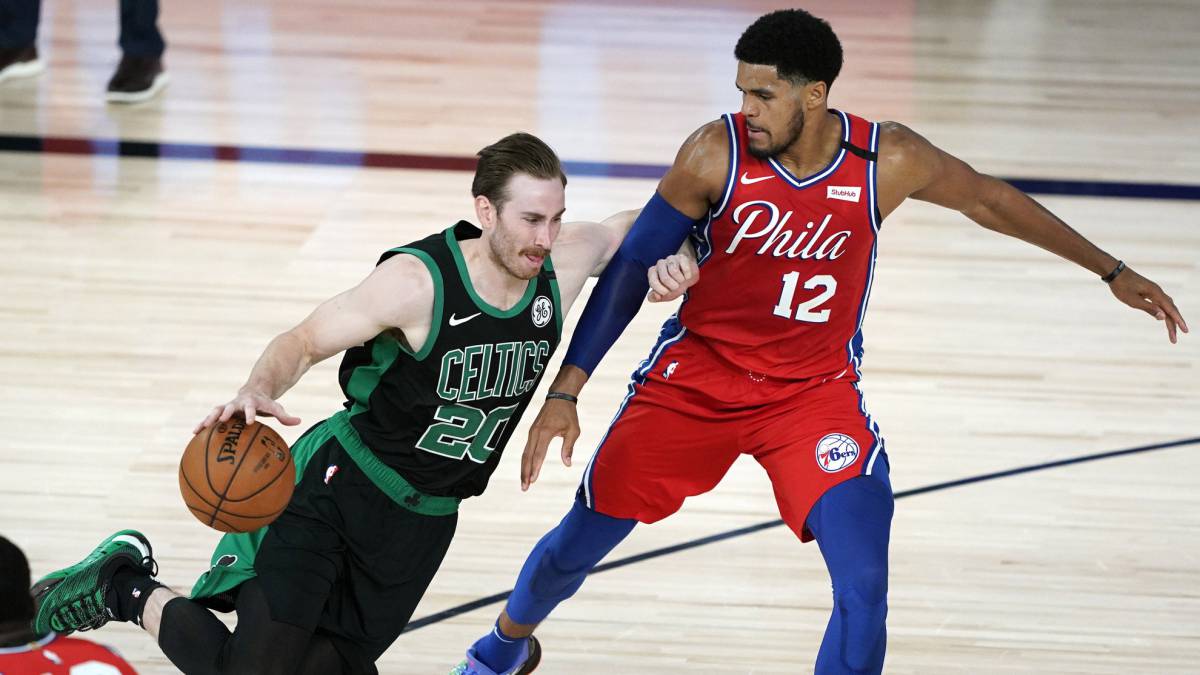 The Celtics won the first game of their first-round playoff tie against the 76ers, but not with complete happiness. In the midst of a comeback, which in the end they succeeded, Gordon Hayward had to leave the slopes of the Walt Disney World Resort with a sprained right ankle. He is one of the important players in Brad Stevens' line-up and that loss must be made up in the complicated schedule that lies ahead of them if they want to go to the Finals on the Eastern Conference side: the forward will be out at least four weeks.
The sprain has been rated by the doctors with a grade 3, as announced by the franchise in a brief official statement in which it has announced that mandatory one-month leave.
It is a blow to the Celtics, who face one of the two most even playoffs in the East against the Sixers. Hayward would miss, if the diagnosis is fulfilled, this entire series and also the next, against the winner of the Raptors-Nets. His return would be in the conference finals should his team qualify for them.
An important new injury for Hayward, who in his debut with the Celtics jersey in 2017 broke his tibia in one of the most disgusting images of recent years in the NBA.

Photos from as.com