Vettel reaffirms his confidence in Ferrari and denies that Leclerc receives better material than him. Leave before the end of the year? "Nor has it been considered", sentence.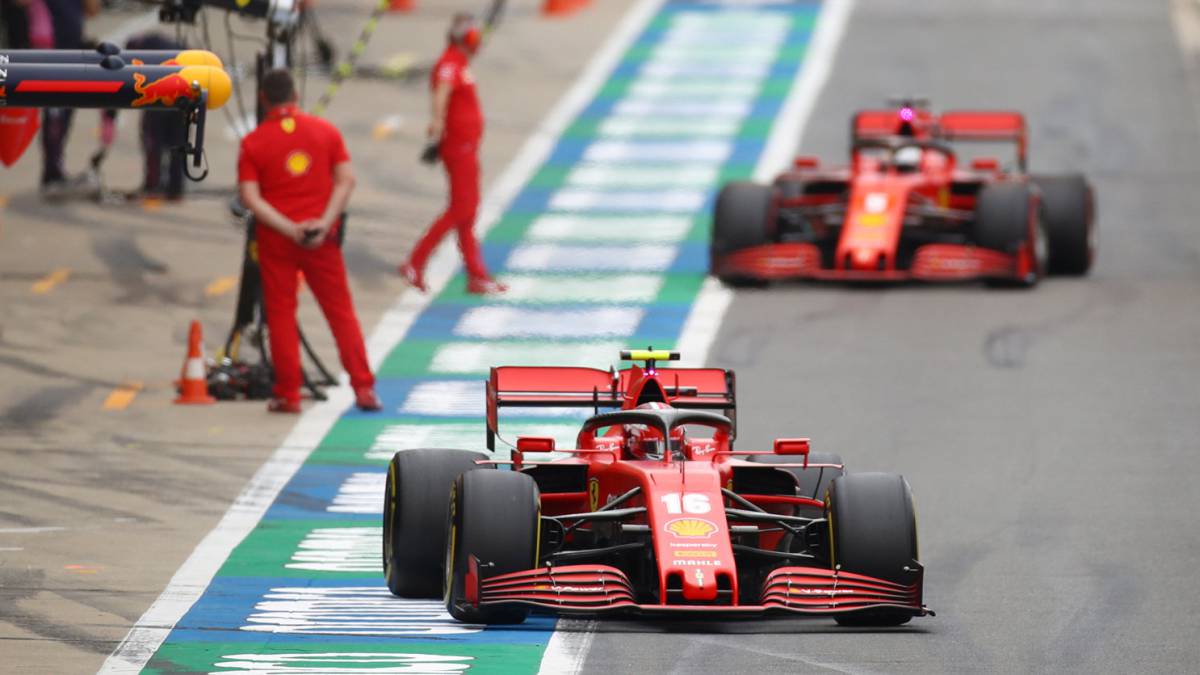 Charles Leclerc smiles after third and fourth at Silverstone; Sebastian Vettel has wandered on the points limit, or out, during the last weeks of Formula 1. The difference in performance and results between the two Ferrari drivers is evident, one is fourth in the World Championship with 45 points and two podiums and the other is 13th, with ten points. The Maranello technicians have decided to change Seb's chassis in this race because they noticed a break in the original. However, they do not point to this circumstance as the cause of all the recent misfortunes of the four-time German champion.
"We changed it because the other one was broken and is in the factory to be repaired. Now my replacement chassis is the race one. I don't expect miracles, but I do expect a simpler race", Vettel says, not losing his motivation: "I like my job, that helps. I myself have seen how quickly things change in Formula 1." In recent days there has been talk of the bad responses between the wall and the German, at the end of the race, with a questionable strategy that they altered to avoid a meeting between Leclerc and Seb on the track. The German apologizes: "The reflections just after the race do not serve to judge a situation. We could choose another strategy, but we did not do it. They talk and that's it, the climate does not change (within the team). We try to optimize the points of the team and if that situation occurs again, it will be discussed ".
Do you trust Ferrari? "I honestly believe that I should do my job to the best of my ability. Stay focused, wake up in the morning thinking about doing it right." Do you think they offer you the same material as Leclerc? "Now I think that (that he receives the same treatment as Leclerc at Ferrari), if he did not say so." Is it a possibility that he leaves before the season ends? "I don't know, I don't think so. We haven't even considered it or talked about it. It's not a question for me alone, but I know what I'm capable of. It hasn't been the best streak, but when things settle down and I have a chance, I'll use it. " With three responses, Vettel is committed and maintains confidence in its structure. Discard the black hand.
Photos from as.com