Binder wins in three races and catches up with Lorenzo
Only Márquez, in two races, won before the South African in his MotoGP debut, and Pedrosa did so in four, but none on a KTM.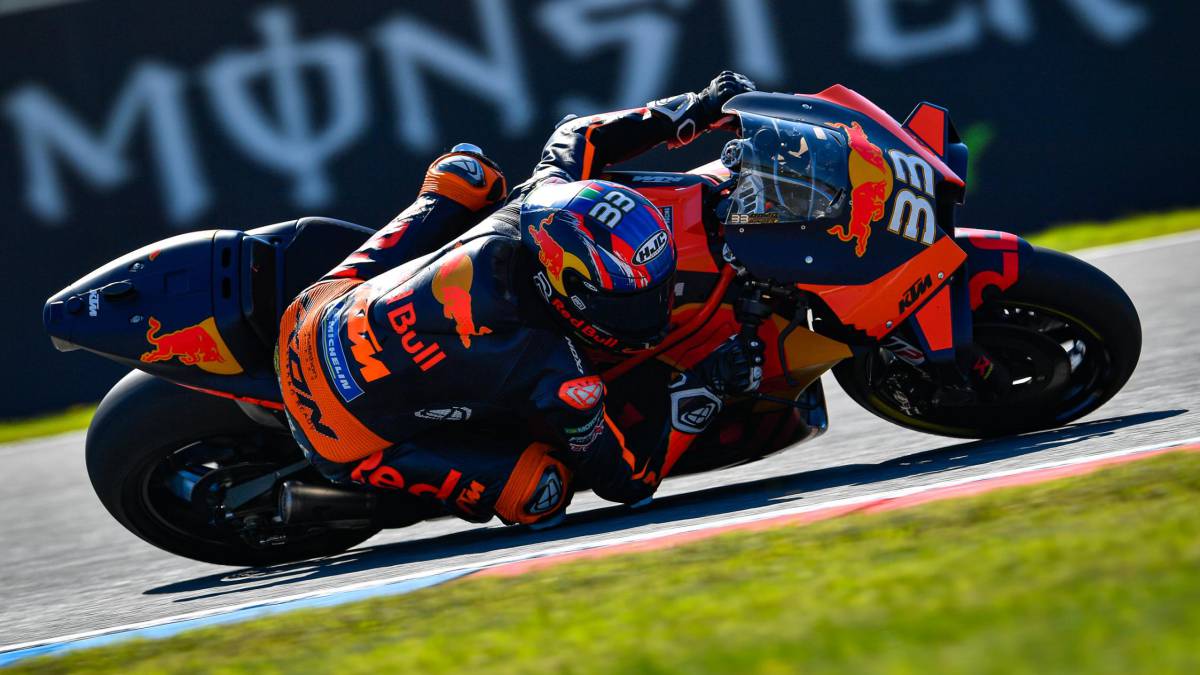 You have to rub your eyes to see that MotoGP qualifying at the GP of the Czech Republic is reality and not imagination. First, because Brad Binder is a rookie in the category and has only needed three races to achieve his first victory, which puts him at Lorenzo's level in 2008. Second, because he drives a KTM that until this year was considered one of the ugly ducklings from the category. So much so that Pol Espargaró has given up signing his renewal to go to Honda and that Jorge Martín prefers to go up to MotoGP in the Pramac Ducati satellite team than with KTM, with which he had been scheduled for a long time. But there is the historic triumph for Binder and KTM, a first for both in the premier class and also for South Africa.
Binder is not just any pilot. He was already Moto3 world champion in 2016 and last year he was runner-up in Moto2. Now, he has been able to win for the first time in MotoGP in just three races, after being thirteenth in the Spanish GP and not finishing the Andalusian GP. That, as already written, allows him to catch up with the rookie Lorenzo of 2008, who also beat the third attempt, in Portugal. Ahead of Pedrosa, who in 2006 won his fourth MotoGP race in China. Only surpasses him in this sense Márquez, who needed nothing more than two races to sign his first triumph among the best, in Texas 2013.
And in all this we must bear in mind that Binder has done it with the KTM, an unprecedented bike in the victories chapter until he has taken it to the top, while Dani and Marc did it with Honda and Jorge with Yamaha .
During the lap of honor in Brno, Binder received the congratulations of his colleagues on the grid and his brother, Darryn, waited for him on the asphalt with the South African flag for him to walk it on the lap of honor. The joy of both was enormous and made us remember what Brad said about Darryn when signing for MotoGP, saying that it was good news to jump from Moto2 before his brother reached that category, because that way he would save fighting with one of the most popular riders. tough of the championship. It was his way of wavering with the fame of 'dirty' on the track that the little Binder has.

Photos from as.com