Binder: "It's a childhood dream come true"
"It was an incredible victory and something unexpected, but I knew that our pace was good and that the bike was incredible," says the MotoGP winner in Brno.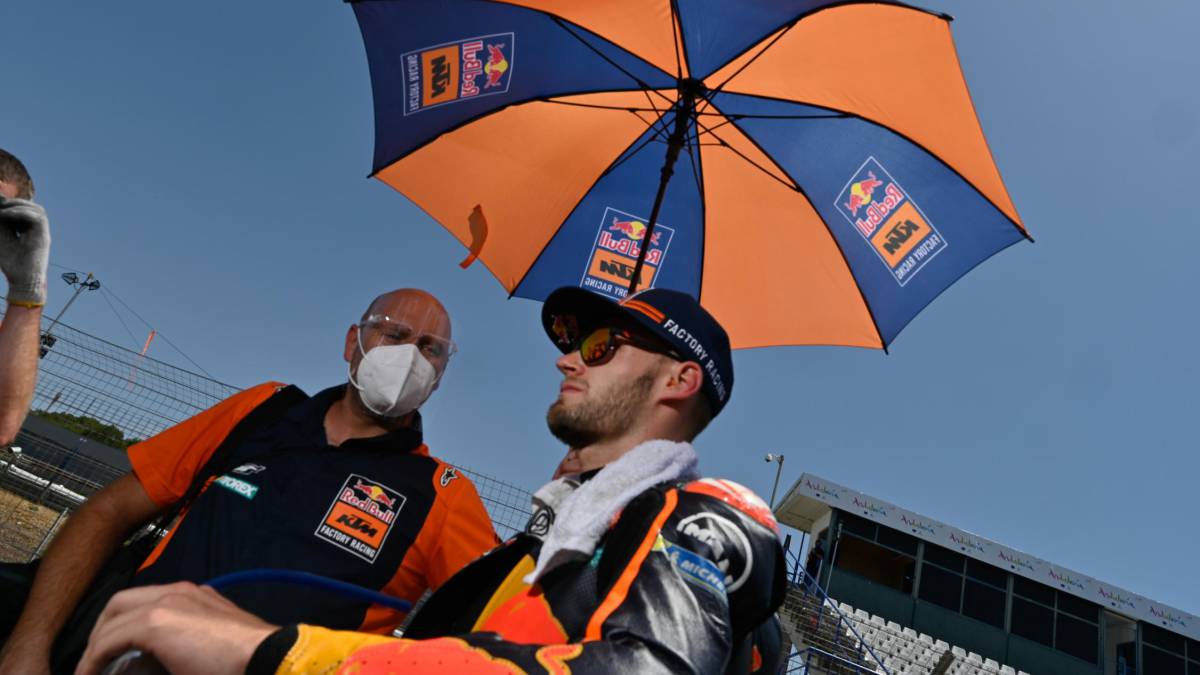 Brad Binder was almost speechless after winning the MotoGP GP of the Czech Republic in Brno with the KTM. The first victory for him, for his factory and for South Africa.
First reaction: "Words fail me. It is a day that I dreamed of since I was little and it has come true, for me it is incredible to have been able to win my first MotoGP Grand Prix and I would like to thank my parents and all those who have supported me from the beginning. It is a dream come true and I cannot thank my team enough for the work they have done as they have built a great bike and I had the feeling that it could be competitive today because of the incredible work they have done in the team. Hopefully this is the beginning of many more things to come. "
Perfect execution: "The truth is that it was an incredible victory, it was unexpected but I knew that our pace was good and that the bike was incredible. It could perform well, but this is amazing. Thank you very much to the team for teaching me so much and for telling me how to ride this bike, which is incredible, and also for preparing such a fantastic strategy. The truth is that it has been a dream come true since I was little, so many thanks to all those who have helped me achieve it. It has been a very difficult road but we finally have this notch ".
First thought: "I couldn't believe it. When I have crossed the finish line I have thought 'my goodness'. I couldn't believe it, but I haven't even felt the sensation. It is only a few moments since I really realized what I just achieved. I don't know how to explain it and I feel very happy, looking forward to the next race ".
Victory as a goal: "I never go into any race thinking that I could win, it is something rare, but it is something that for me and for KTM, their first victory in the premier class, is very big. I have to thank the team for taking such good care of me and I hope this is the beginning of a great journey that awaits us. "
Next objectives: "I think that today I have to get to sleep tonight and continue the journey since this is something that you have been dreaming of all your life and suddenly it happens. From now on, everything that happens will be crazy. "
Photos from as.com