The French striker shared a video on his Instagram training in which he can be seen with a 'Vecchia Signora' ball.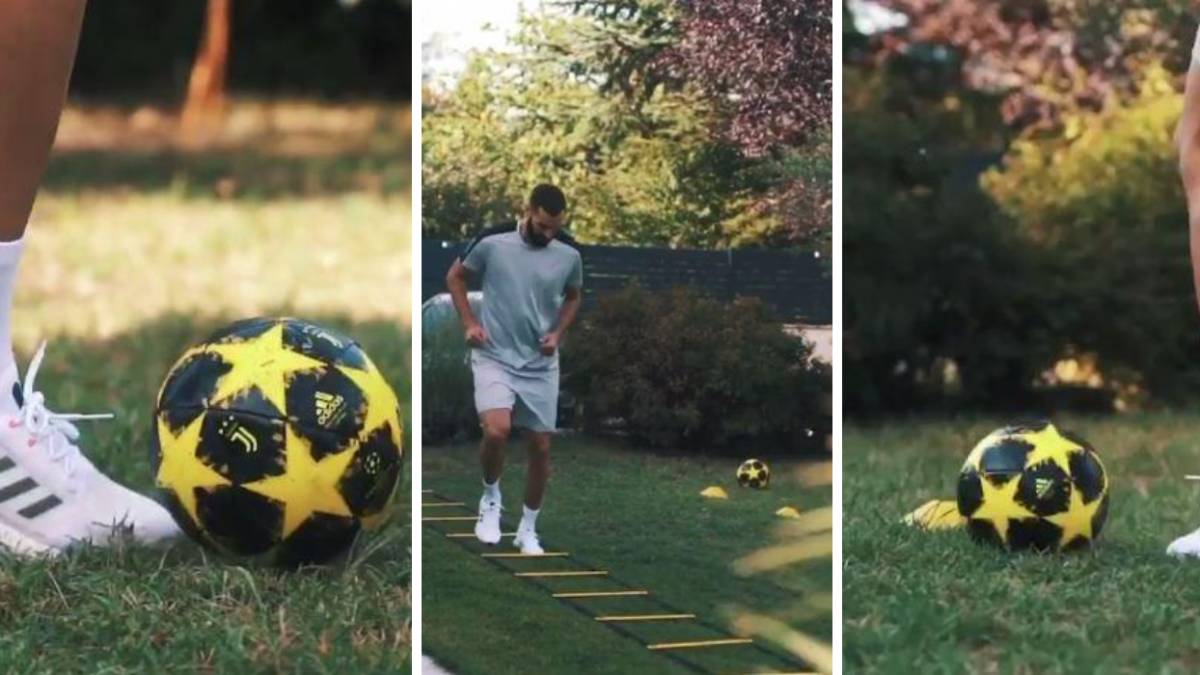 Just a few days after the rumors that arrived from Italy in which it was reported that Cristiano would have asked Pirlo to sign Karim Benzema, the French striker has left a wink to Juventus on his social networks. Karim has shared on his Instagram a video in which he is seen performing various training exercises, among them those performed with the ball stand out. The reason is none other than the yellow and black ball used with the Vecchia Signora logo. The publication did not take long to go viral and reached more than 150,000 likes, almost 500,000 views and almost 3,000 comments, the latter being the highlight. However, messages from fans welcoming Juventus have taken over the majority of the publication's response board.
Benzema has established himself, at 32, as the white leader after the departure of Cristiano Ronaldo to Turin, with whom he formed a great partnership in the past, and has signed his best season since arriving at the White House in 2009. For Therefore, the player's departure is not an option in the plans of a Zidane who has always shown love for his compatriot. However, it is still curious that this wink comes only a few days after the information that related him to the Bianconero outfit.
Photos from as.com