Bautista's faith brings Medvedev down and goes after Djokovic
The 12th world number was able to beat the 5th by going back from the opening set. The Serbian beat Struff (6-3 and 6-1) and they will meet this Thursday in the semifinal.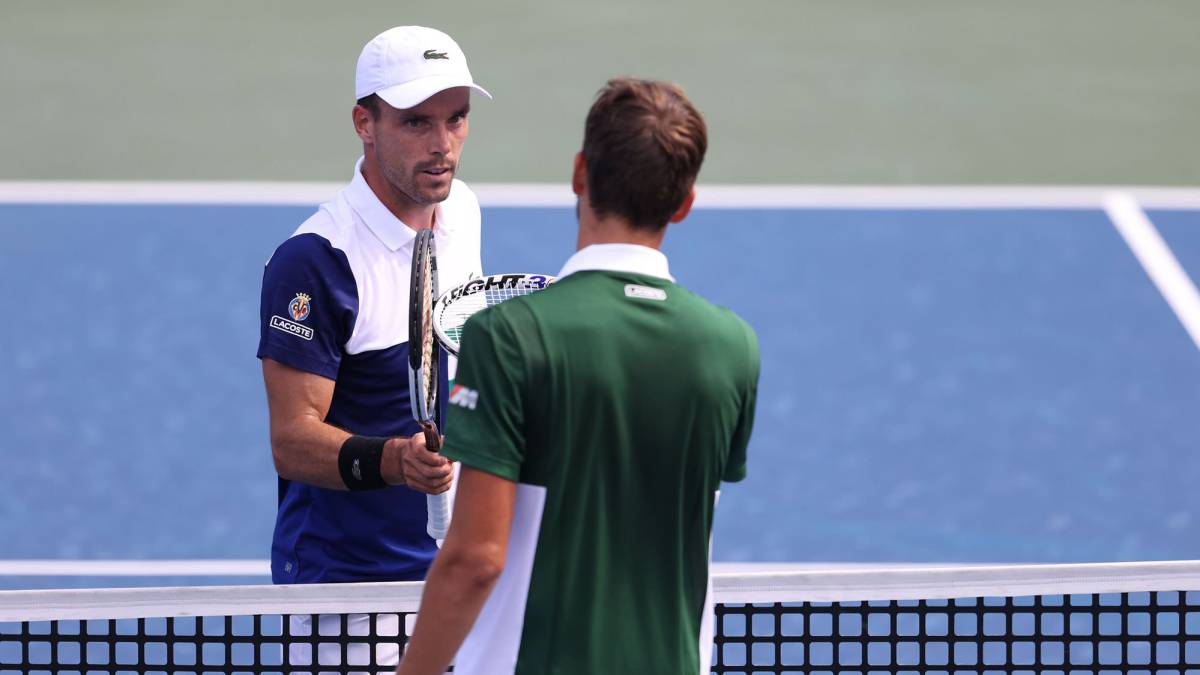 The Cincinnati Masters 1,000, which is being held in New York to overcome the pandemic, witnessed the faith of Roberto Bautista. In the coldness of a Grandstand court, despite the ambient heat, due to the lack of public (8,200 spectators fit), the Spaniard grew after a bad start to knock down Daniil Medvedev, current champion, 1-6, 6-4 and 6-3 in 2h: 14. On Tuesday he had also traced the opening set to Karen Khachanov.
The Castellón will play this Thursday (9:00 pm, Movistar) the semifinal against the number one Novak Djokovic, who once overcome his muscular problems in the neck went over (6-3 and 6-1) of an indolent Jan-Lennard Struff (34º). Last year, Bautista defeated the Serbian on fast track twice.
The Russian, who led Nadal to a fifth set in the US Open final last year and will be a contender for the title next week, showed a superior level in the first set, despite not having played a previous exhibition before entering the tournament. the Queen's bubble. The world number five won 100% of his first serves (13/13). The Castellón (12th) did not manage to tickle him.
In the second, Bautista changed the pattern, did not break down and took the Russian to a carousel. In a quarter with five breaks, the Spanish did not tremble when the Russian got 4-3 and served. Two breaks led him to tie the crossing.
Y again threw Bautista de Fe when he began the final break down. He overcame it, had two match balls that the Muscovite neutralized to even procure a break ball, but the third time was the charm. Bautista, the man who never stops believing, even overcame a warning for exceeding time when serving to seal the semifinals with ace. A weighty victory.
CONSULT THE RESULTS AND TABLE
Photos from as.com